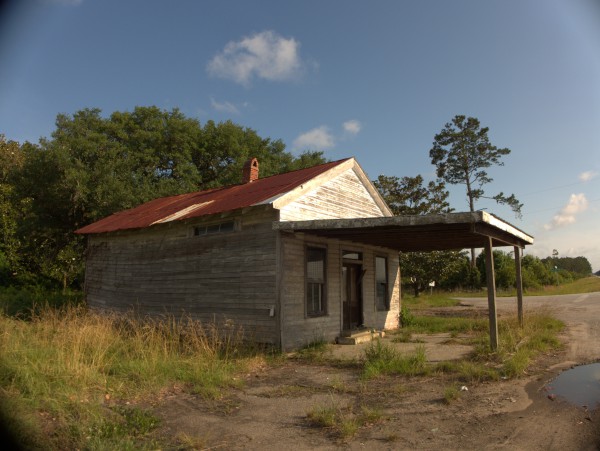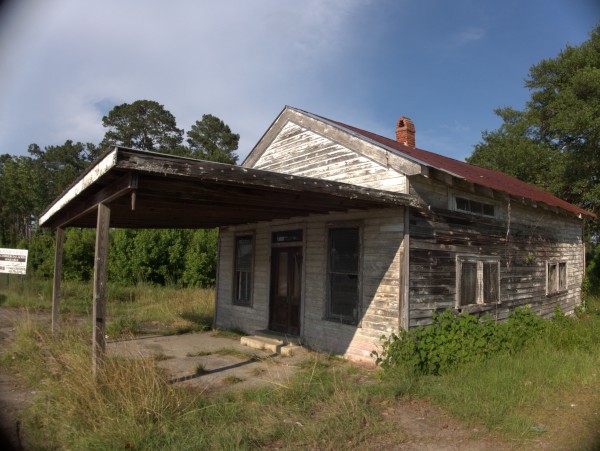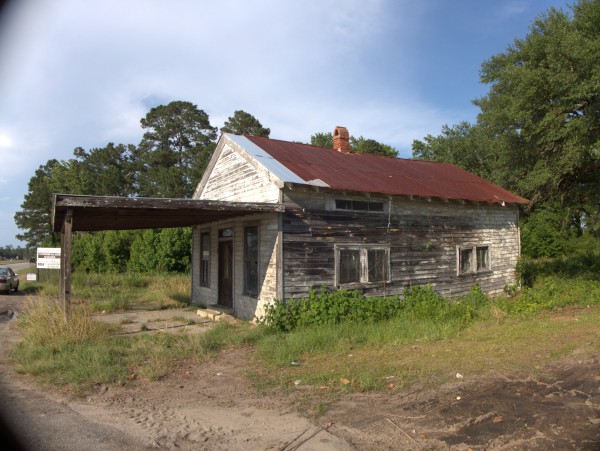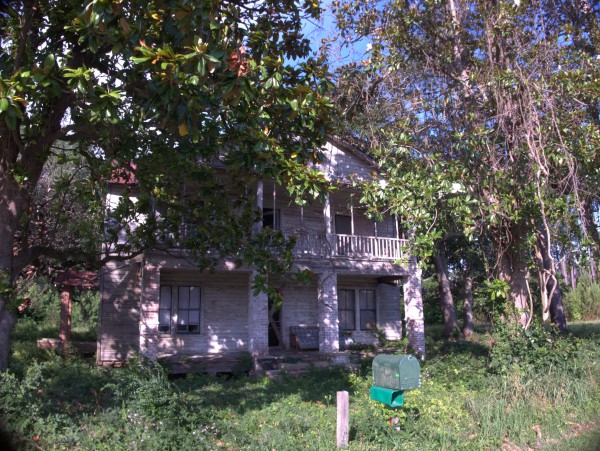 I was driving South on US-17 from Pawleys to Charleston last Saturday when I happened to notice this former store on the East side of the road in McClellanville. I actually drove past it, but then decided to turn around since the light was good, and I had no confidence it would still be there the next time I was in the area.
I had figured it for an old small general-store/country-store type of operation, and I suspect that was indeed the case, but a closer inspection turned up the fact that it had most recently been a thrift shop, and indeed a good bit of the merchandise was still in the interior, including books, lamps and various small kitchen electrics.
Also, as I went around the back of the store, I caught sight of the old house to which the store was presumably attached, and it is an impressive two story structure dating, by looks, to the early years of the 20th century, possibly the 1920s. The brick columns and porch in particular put me in the mind of my great-aunt's Vox community house in the Pee-Dee. There are real estate signs for the whole three acre property, but since they are for commercial activity, and the house is obviously not being maintained, I suspect both buildings will be soon knocked down, which I feel is an especial shame for the house. I would love to have a house like that on a lot with oaks & magnolias like that -- though perhaps not on a four lane highway.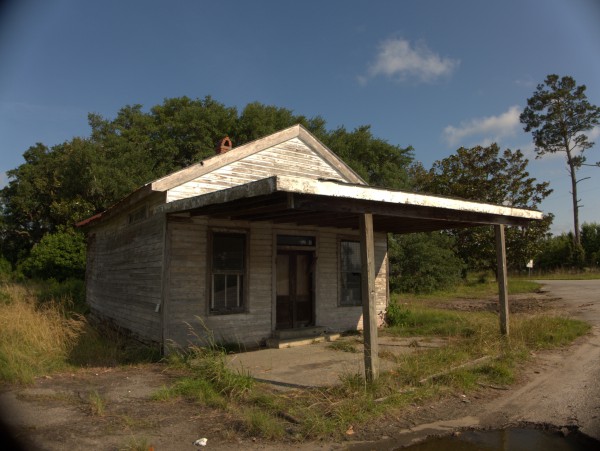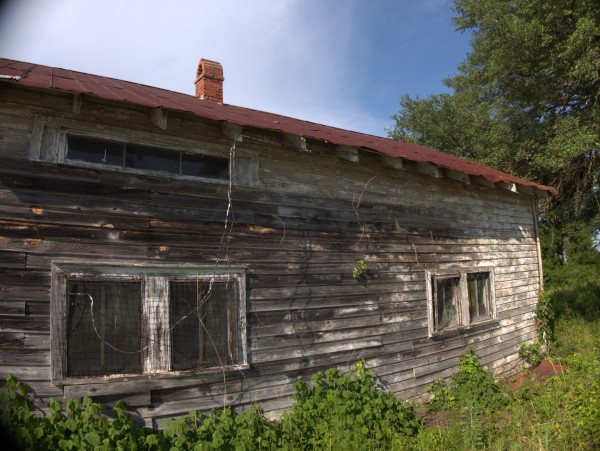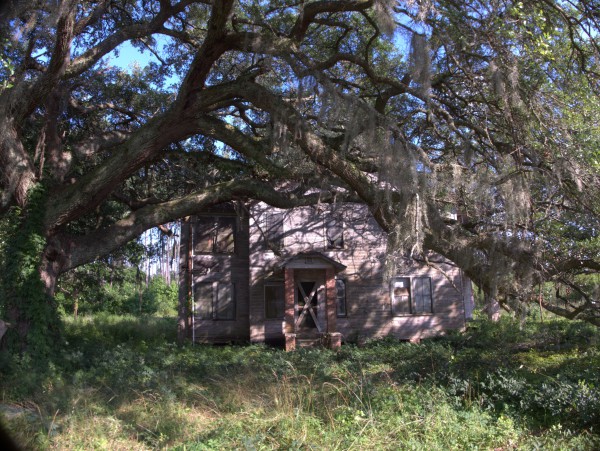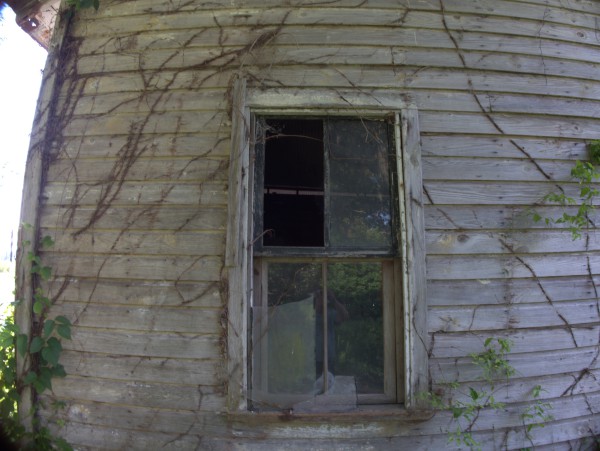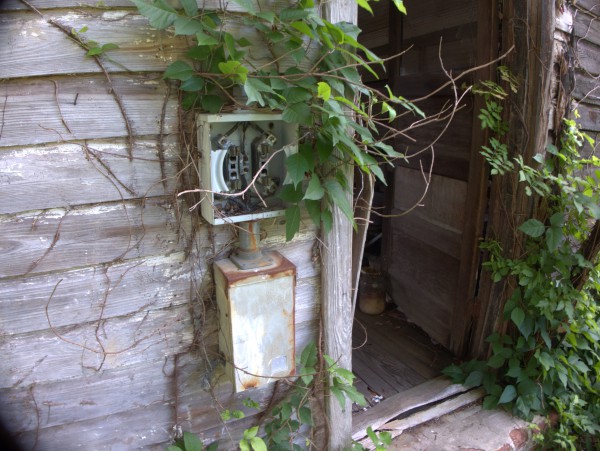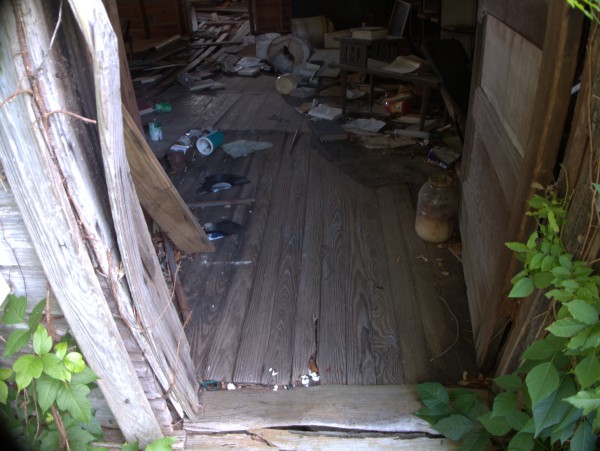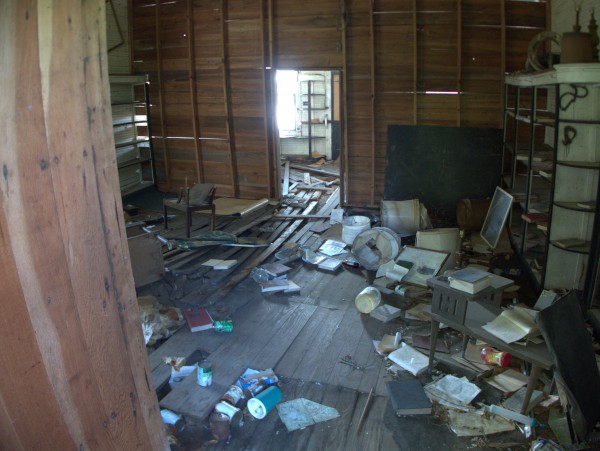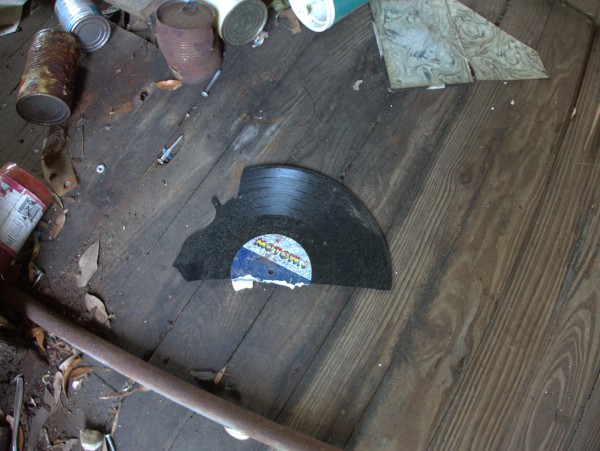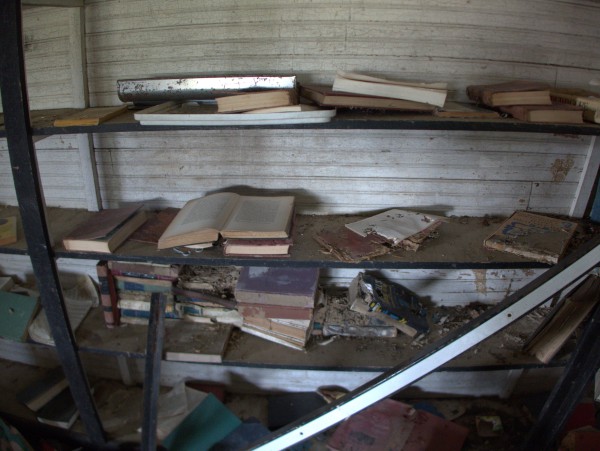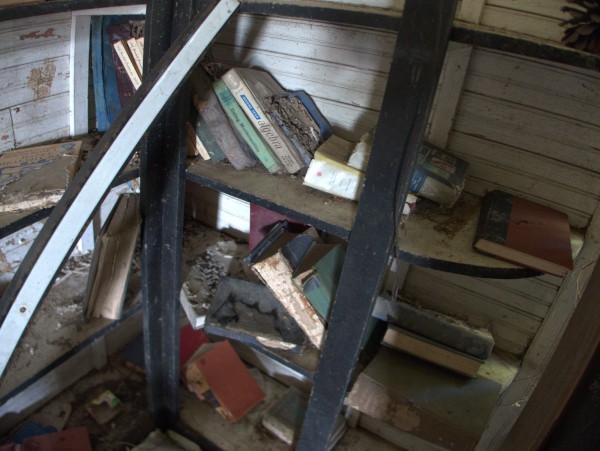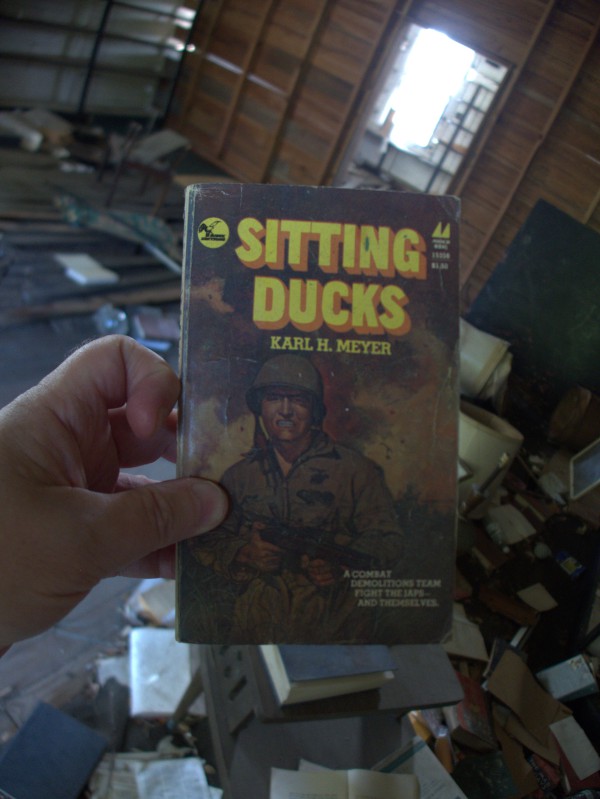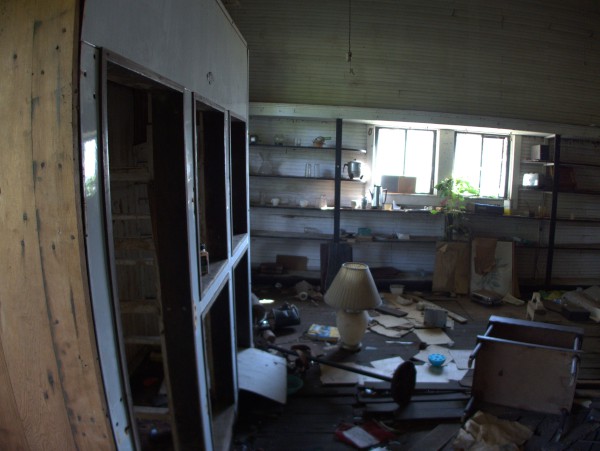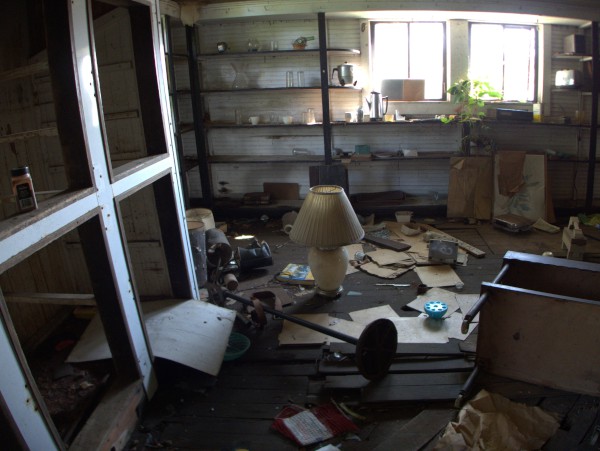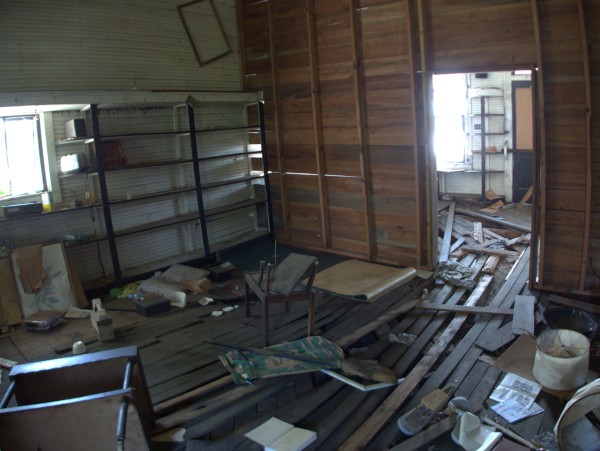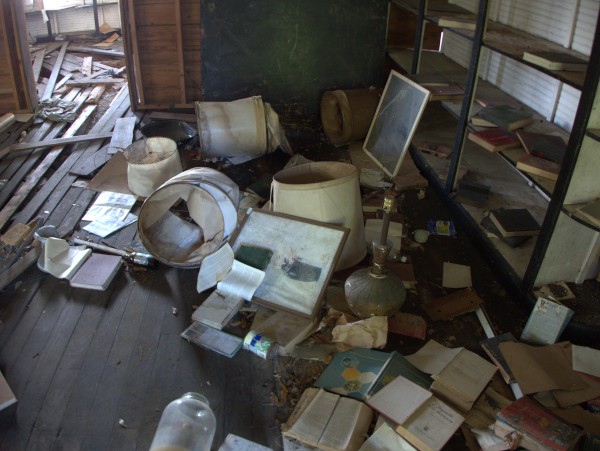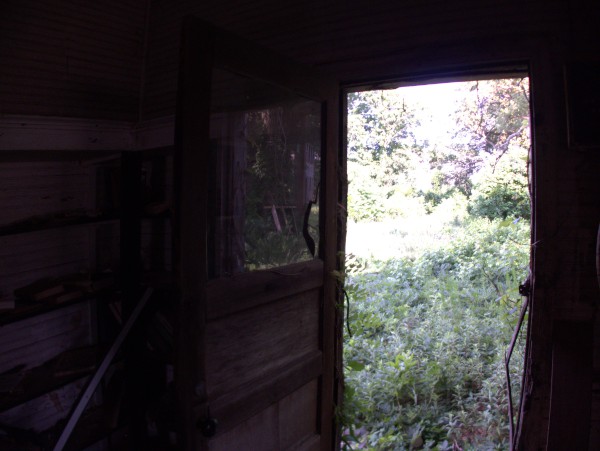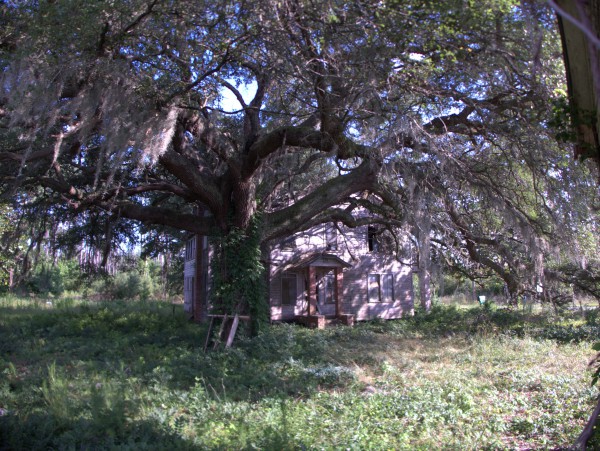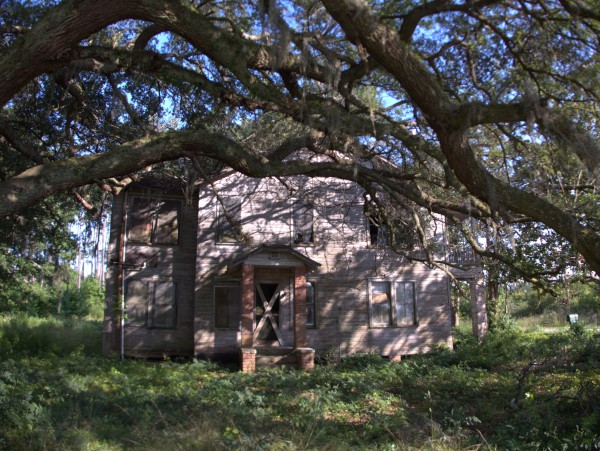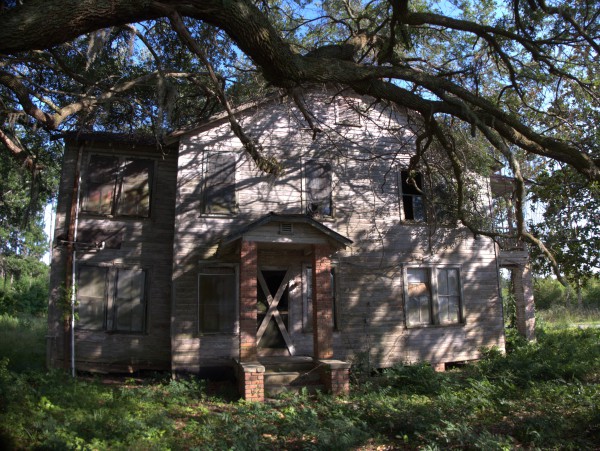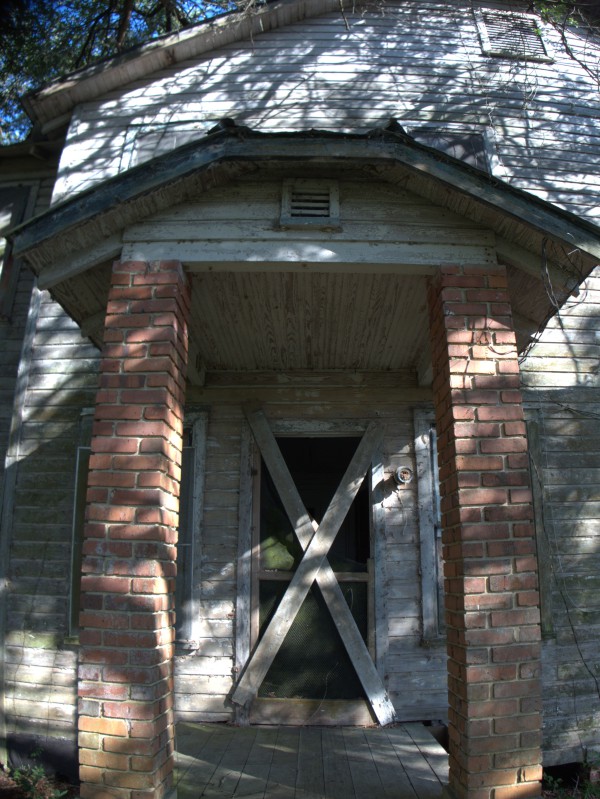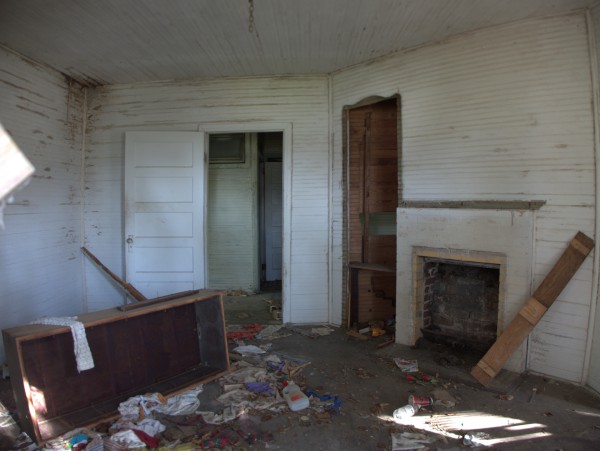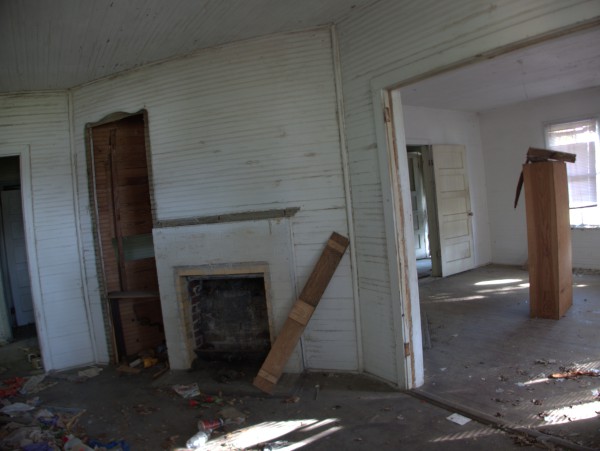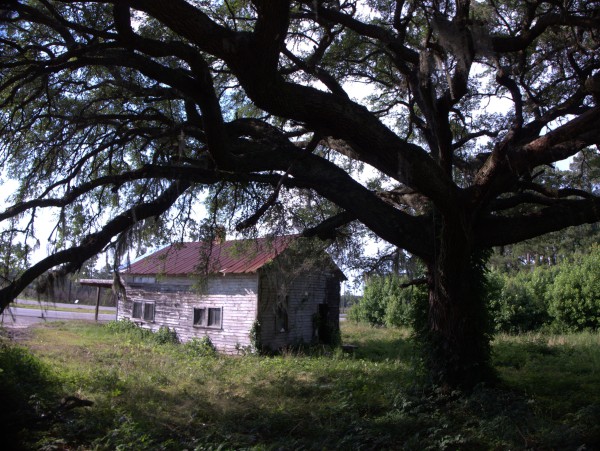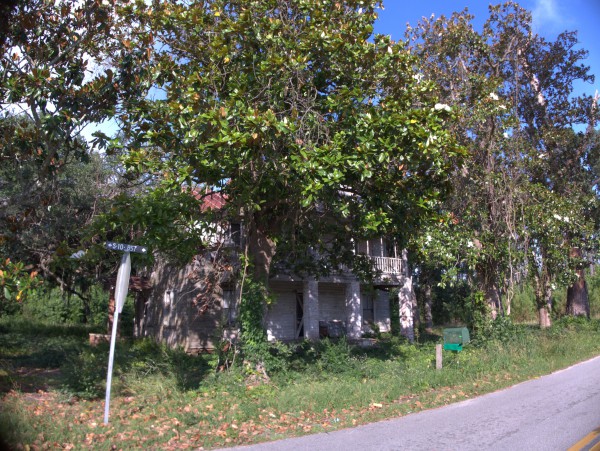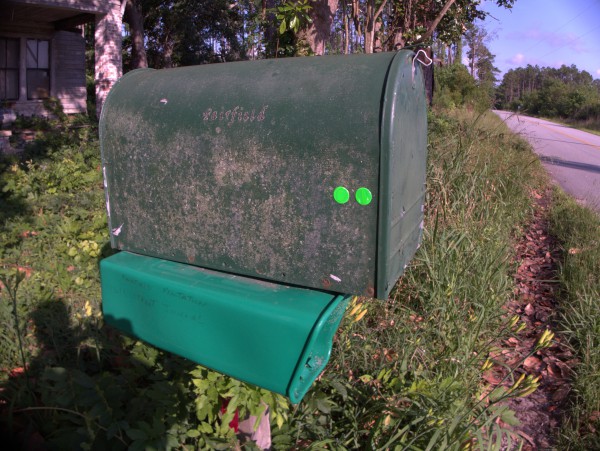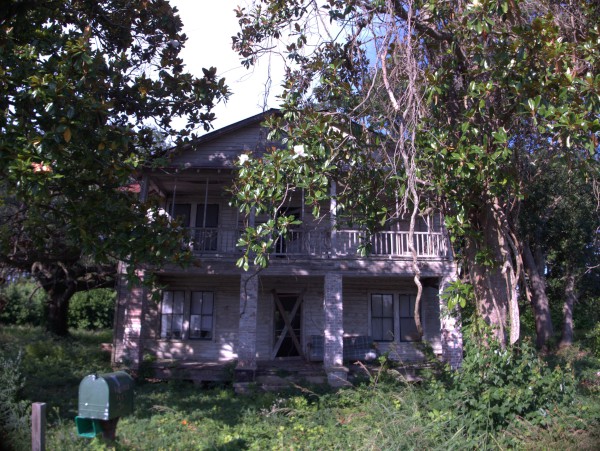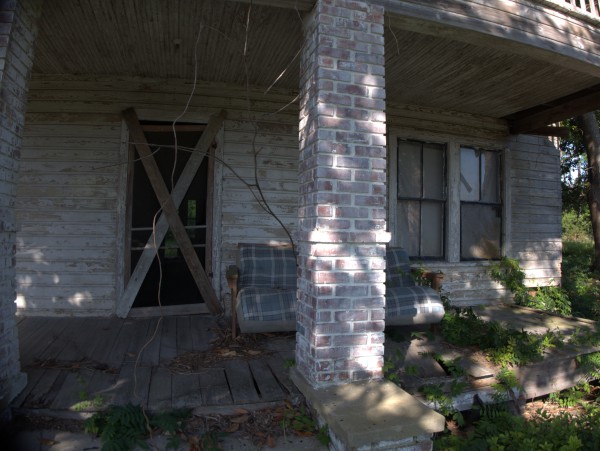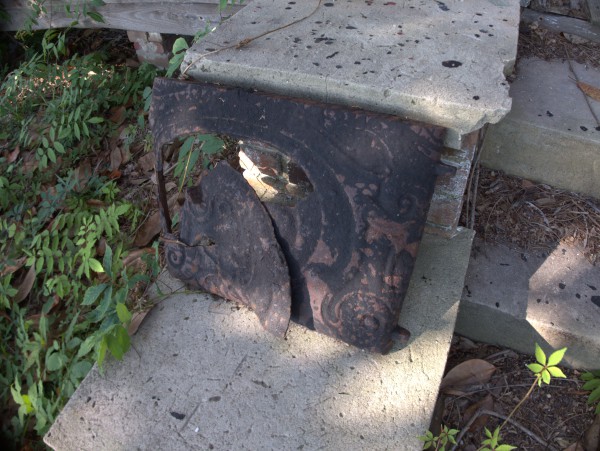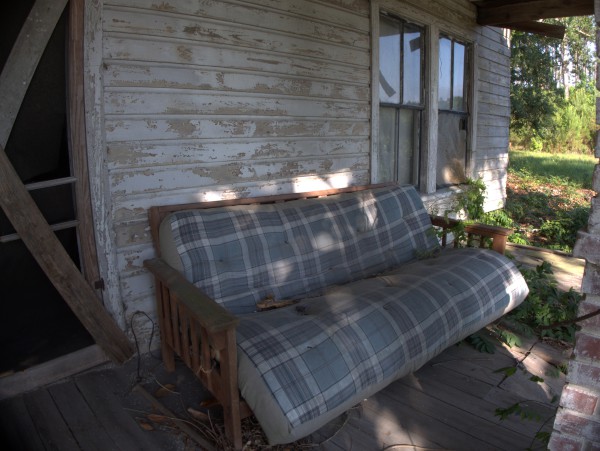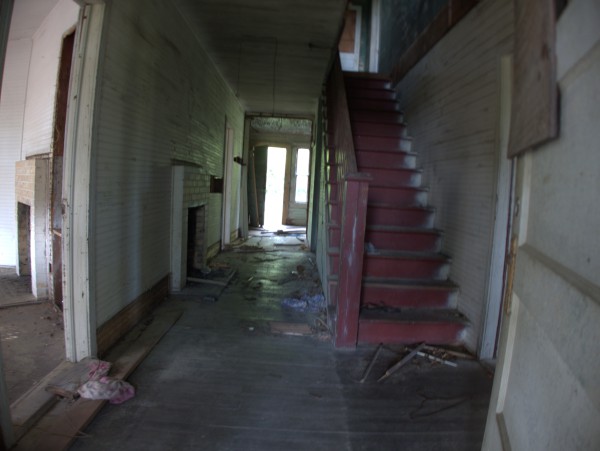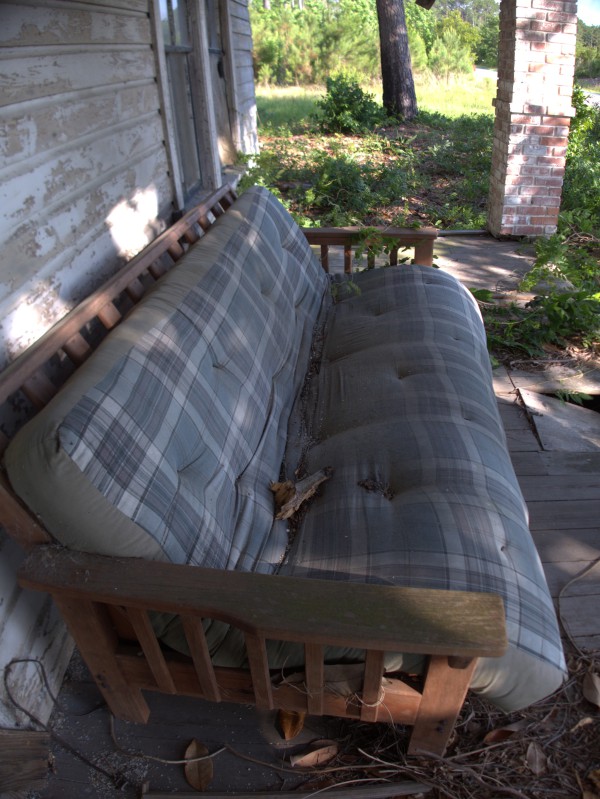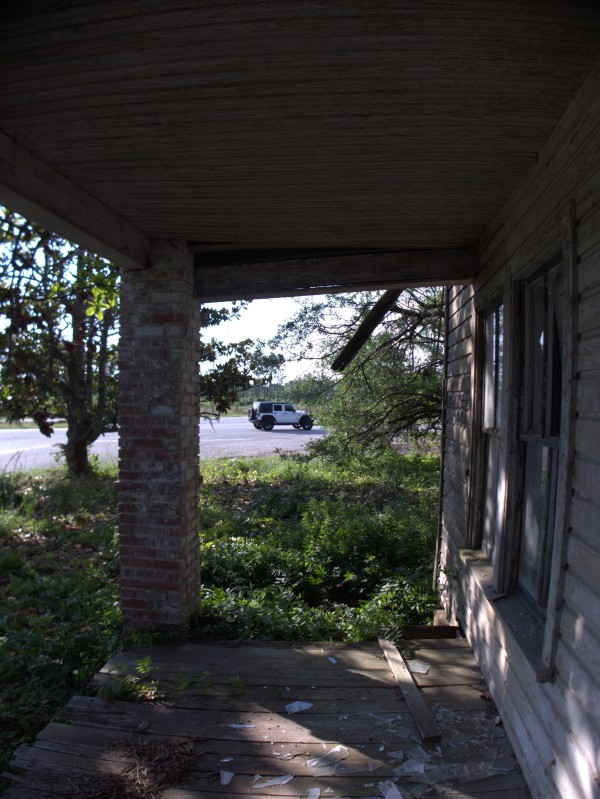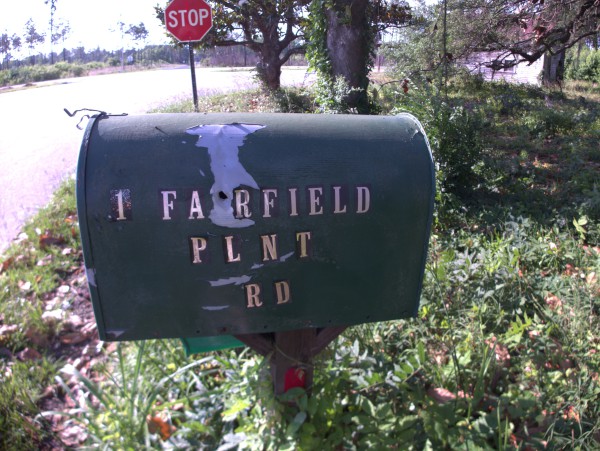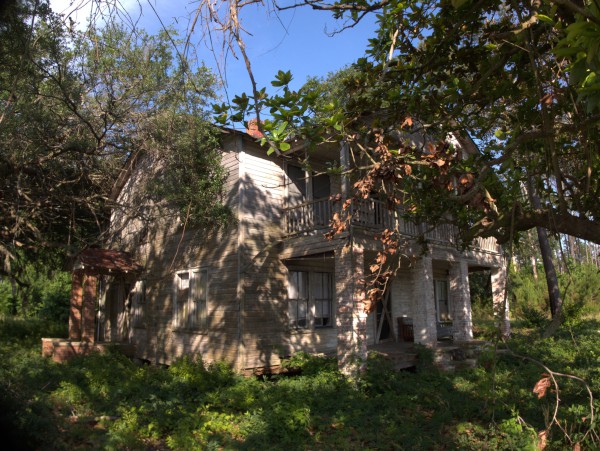 UPDATE 1 September 2016 -- OK, I went back, and this time I couldn't help going in the house: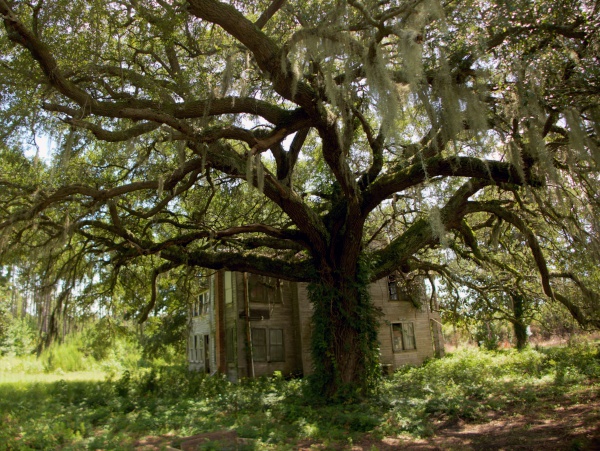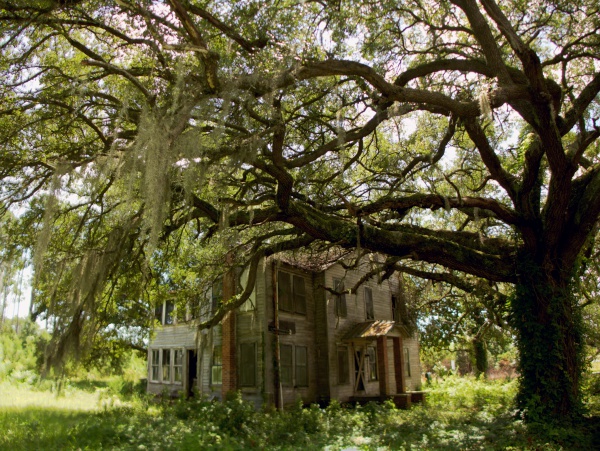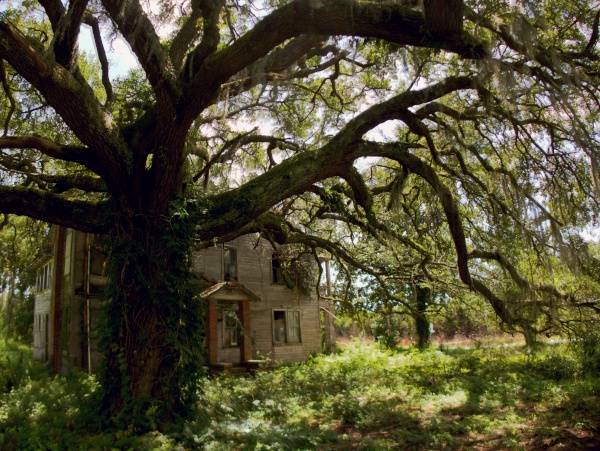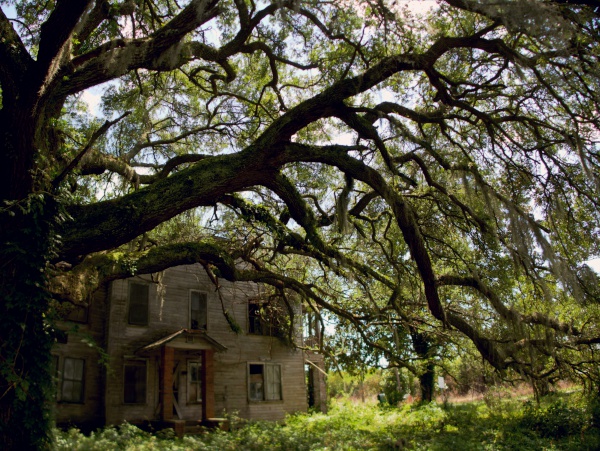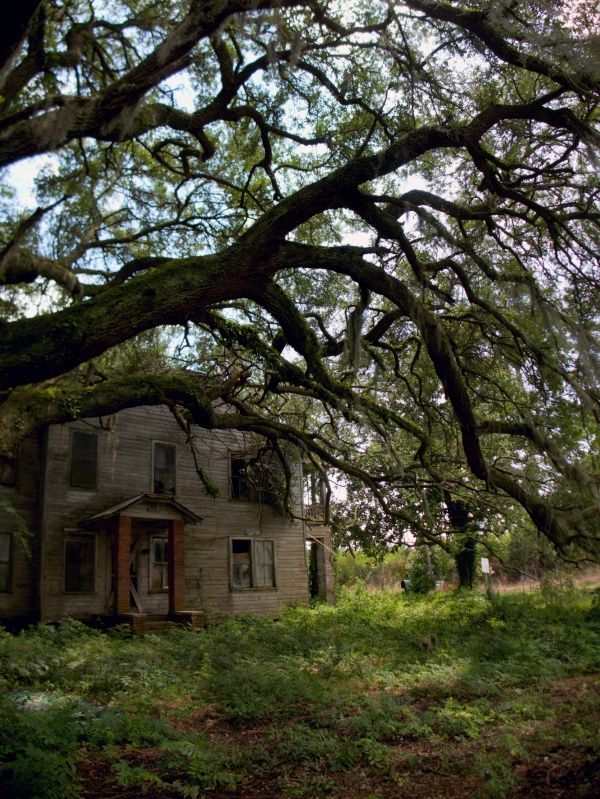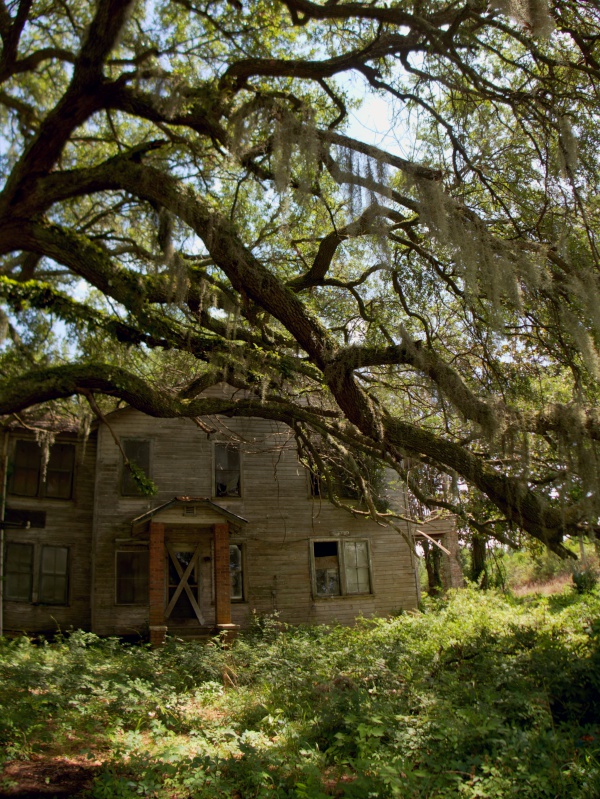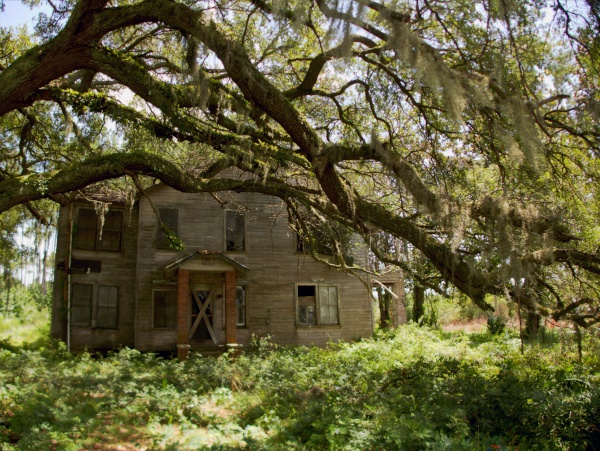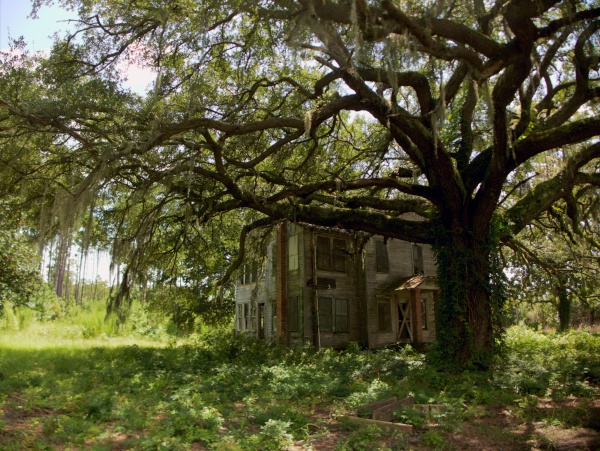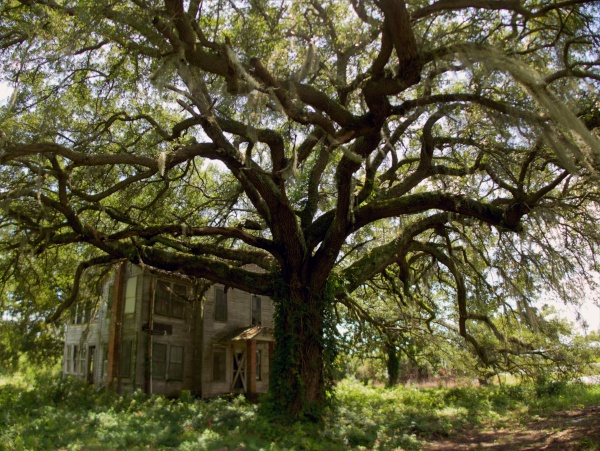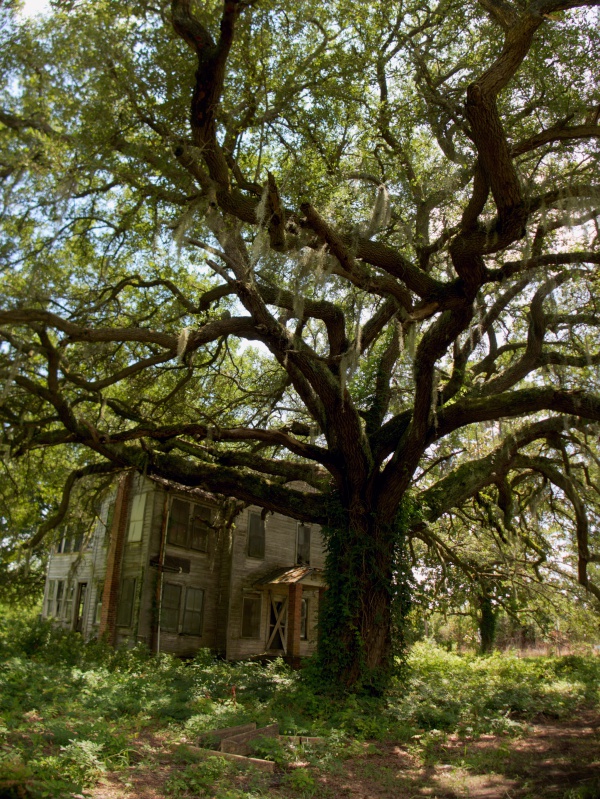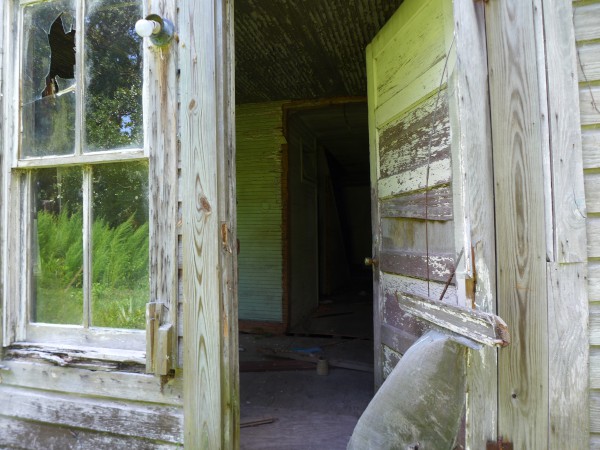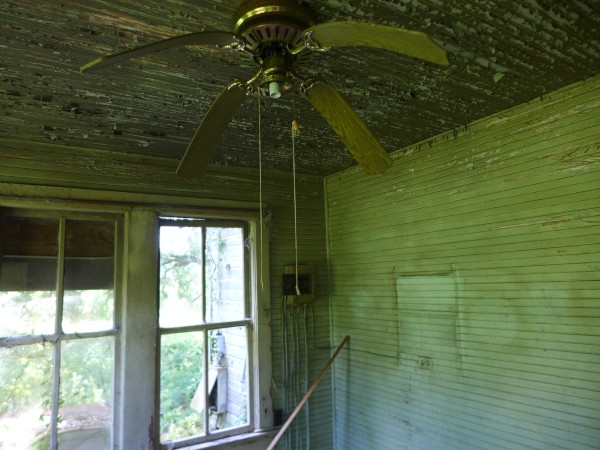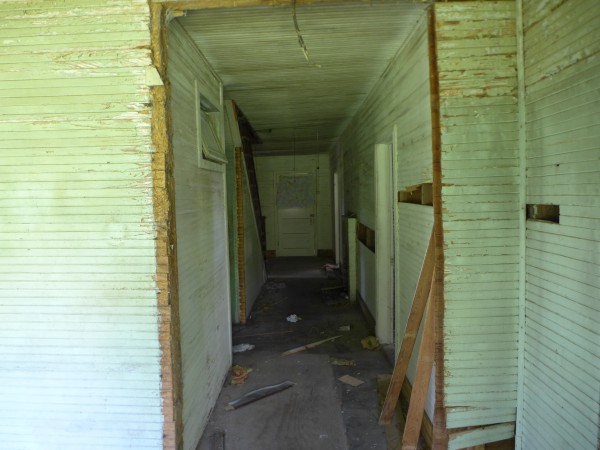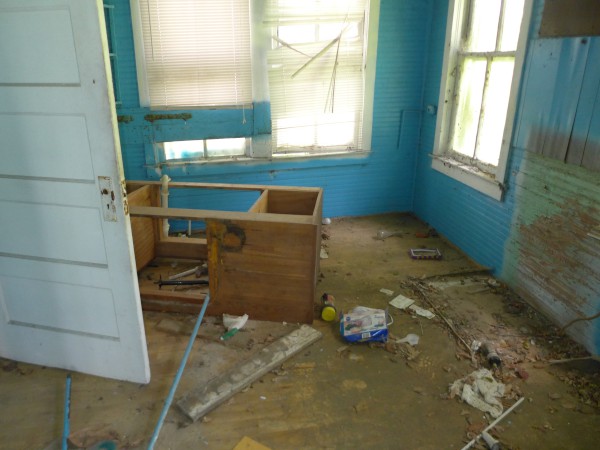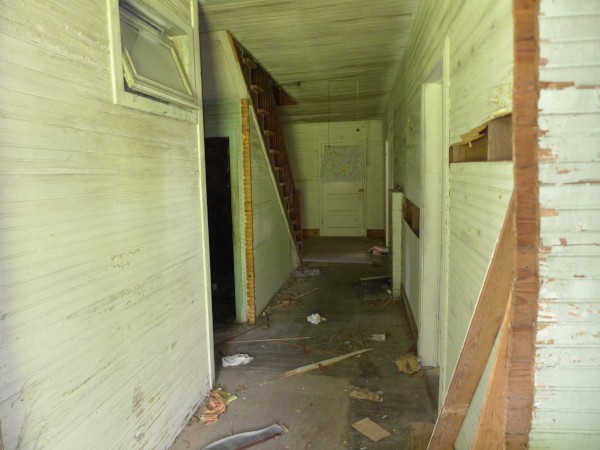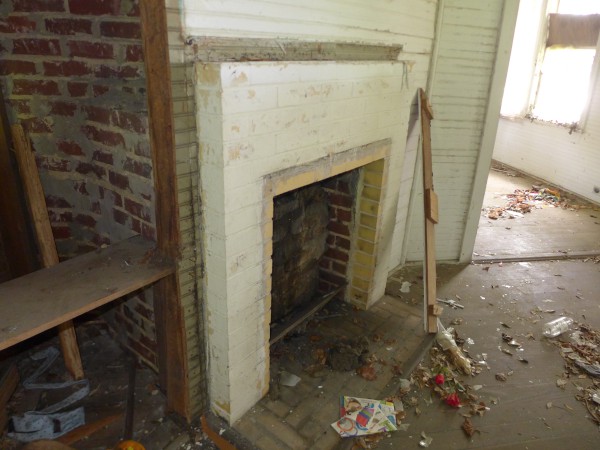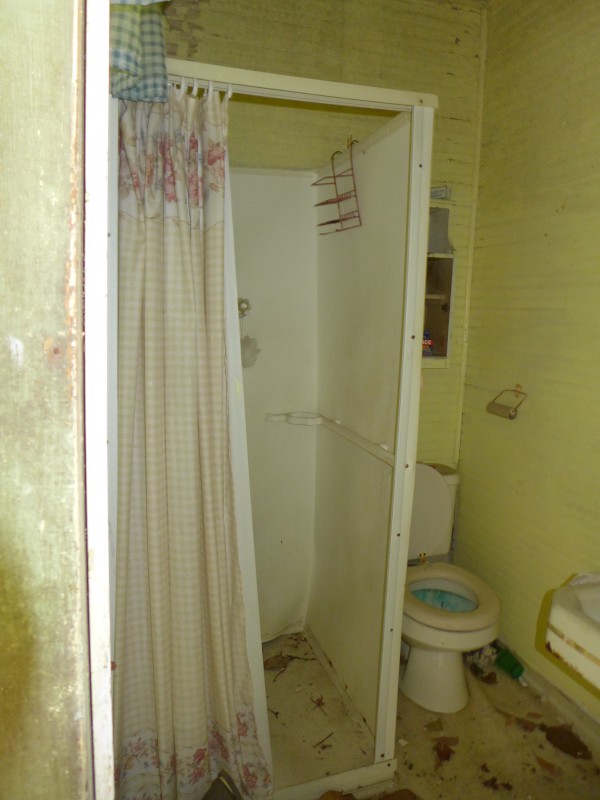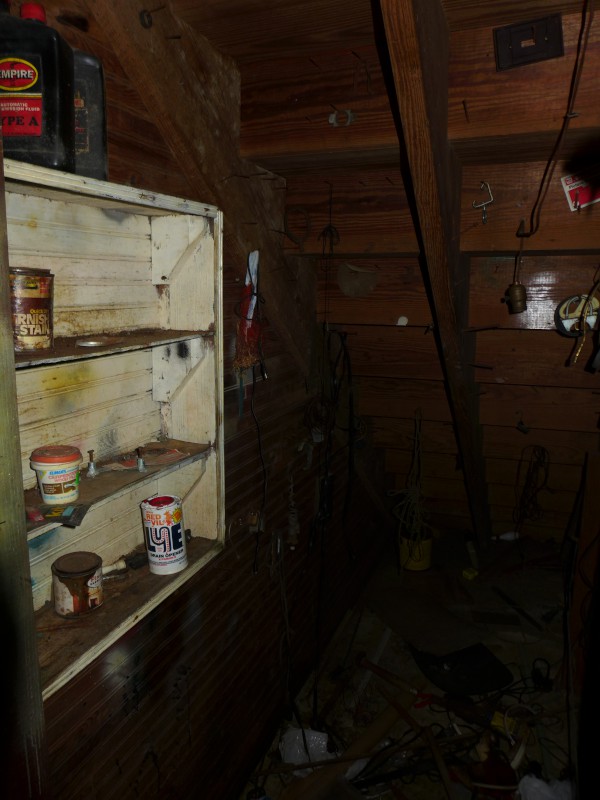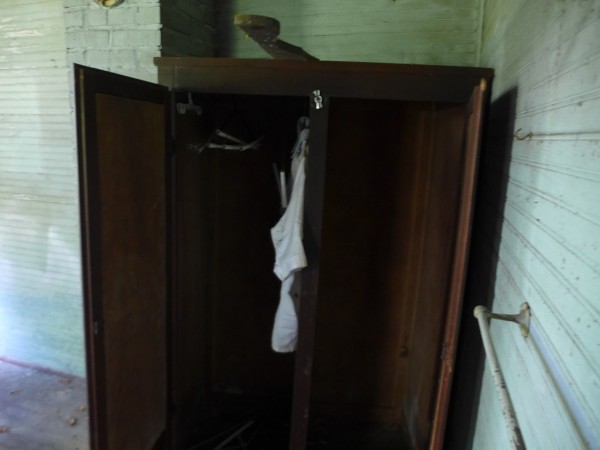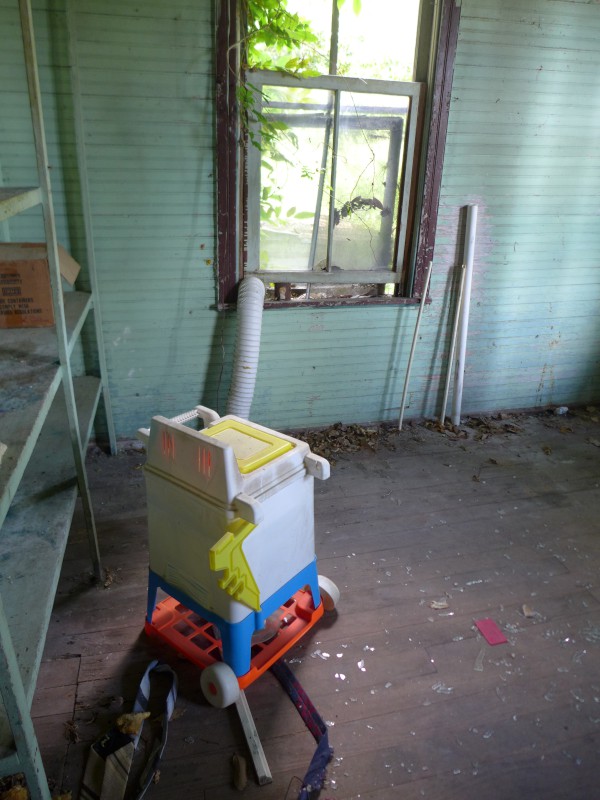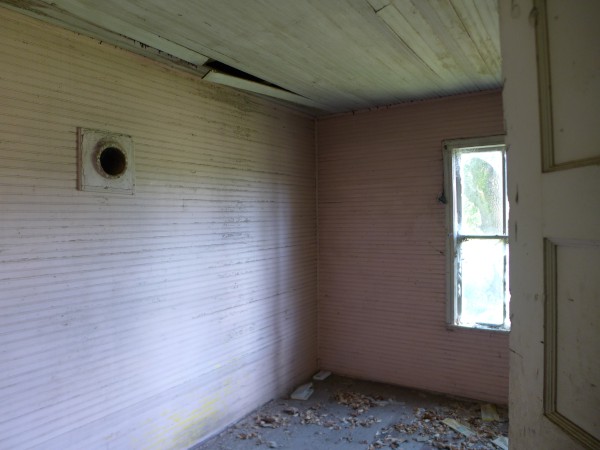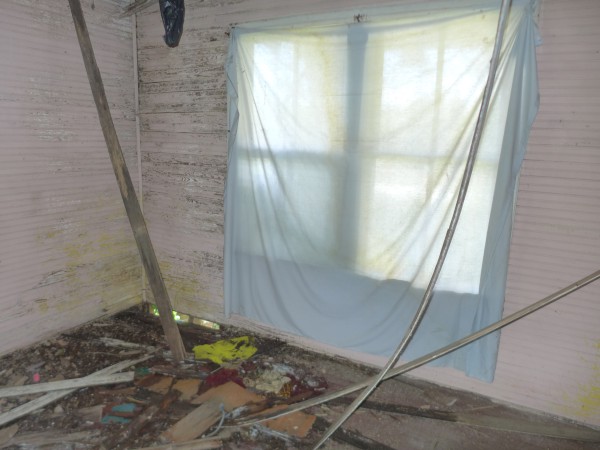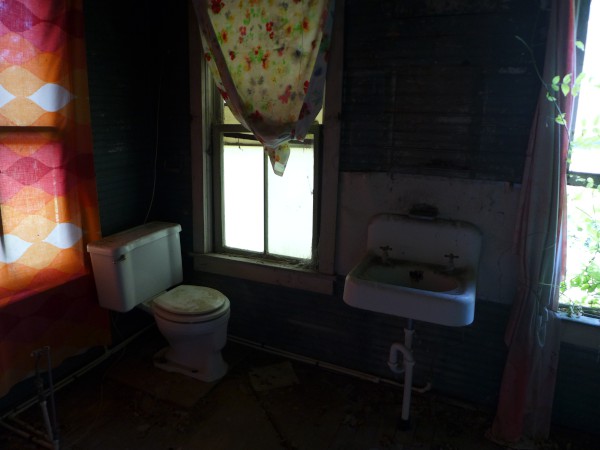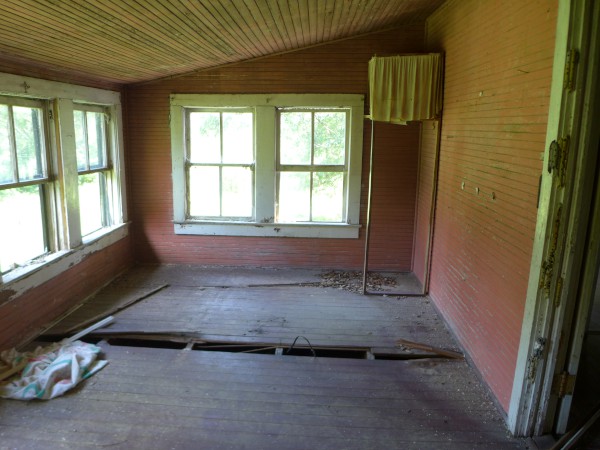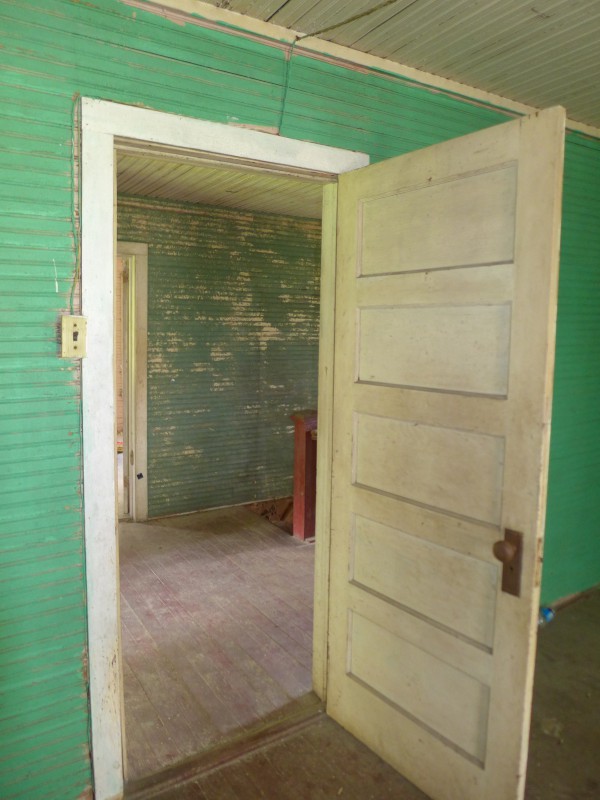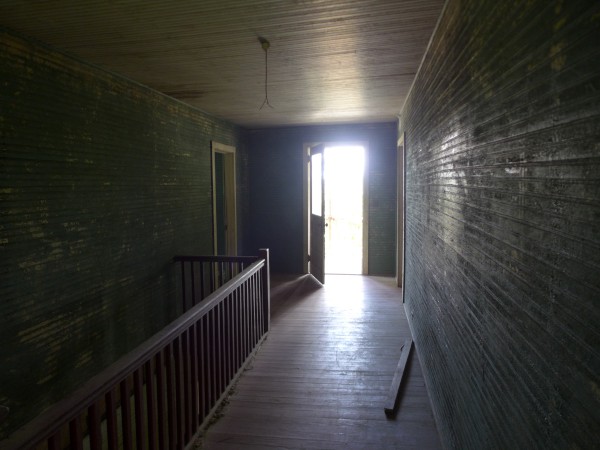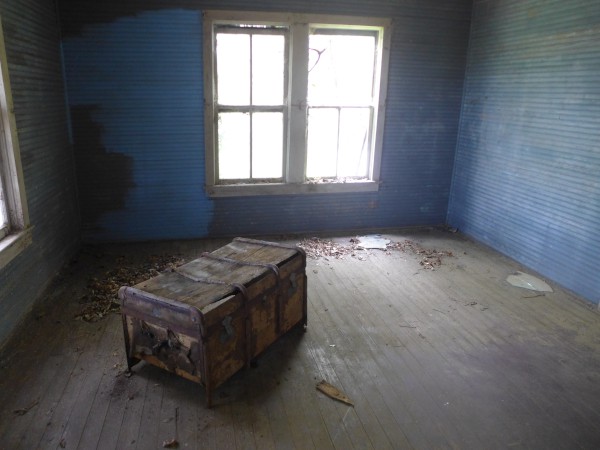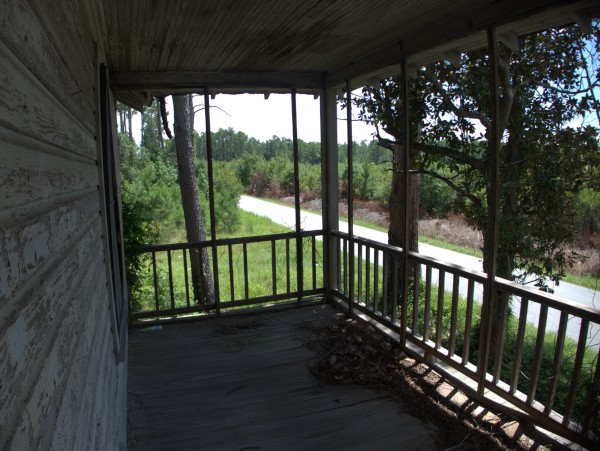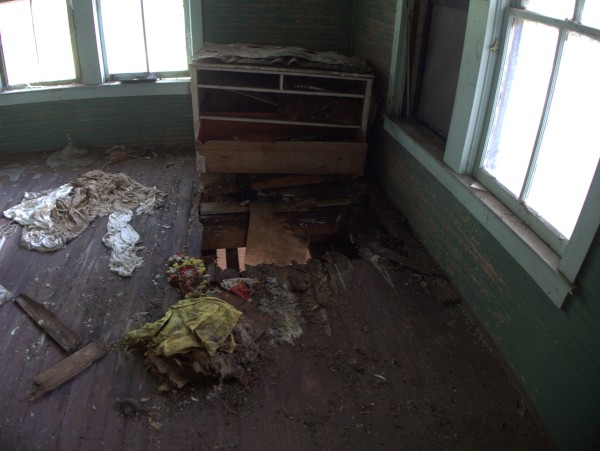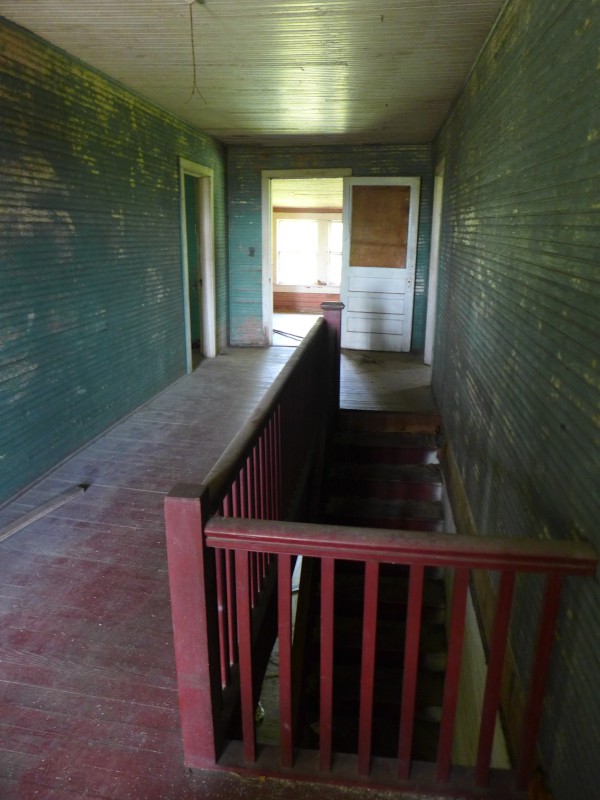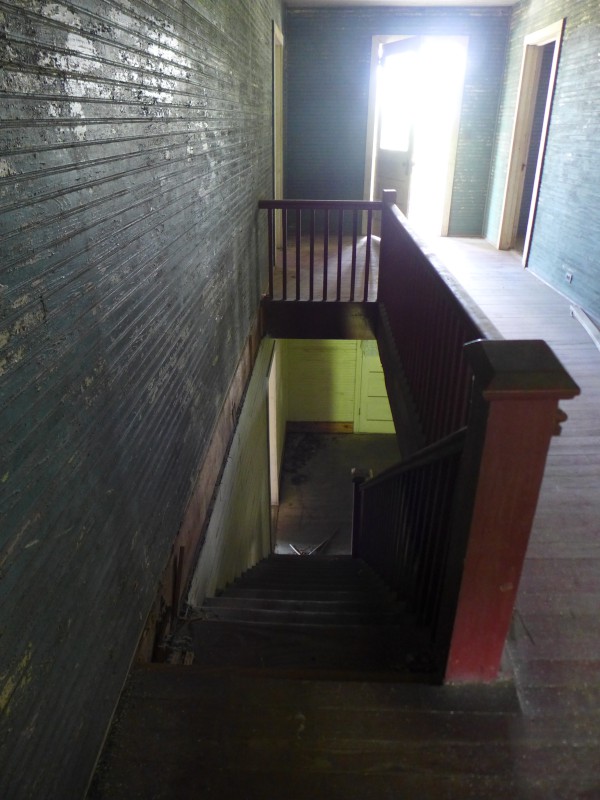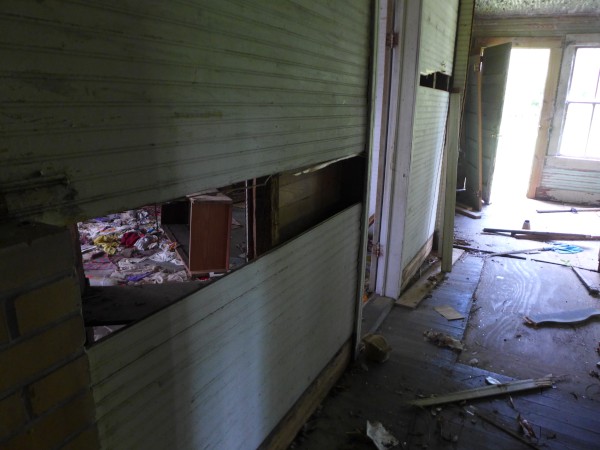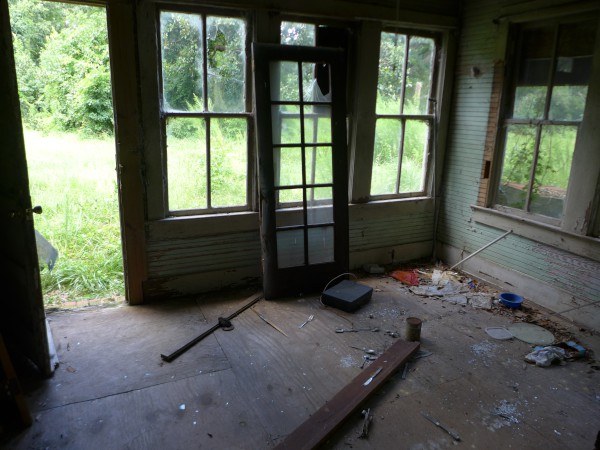 2 Responses to 'Thrift Shop / Old House, US-17 @ Fairfield Plantation Road: 2000s'
Subscribe to comments with RSS or TrackBack to 'Thrift Shop / Old House, US-17 @ Fairfield Plantation Road: 2000s'.
Leave a Reply