Posted at 2:10 am in Uncategorized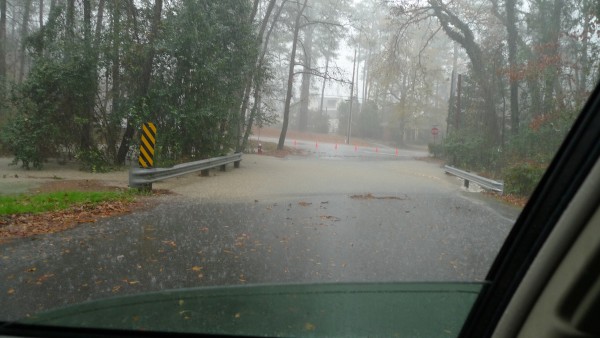 As you may have guessed from the infrequency of posts lately, I've been out of town. It sounds like everything broke loose while I was gone. I see today I can't even count on driving back.
Everybody keep dry and stay safe!
UPDATE 6 October 2015 -- These pictures come in from commenter Rick who says:
The first picture is of a brick retaining wall next to my driveway where we park behind the house. So much water came down the hill in my backyard, about 35 feet of the wall collapsed.

The second photo was taken with me standing at the end of my driveway. The dam at the lake across the street from my property breached and so much water came rushing by it pushed a car into the ditch.

Sorry about the quality of the second photo. It was raining hard and I must have moved while trying to hold the umbrella. I did not check the photo before rushing back inside.
Well, we can see the car going off the road, which is the gist of it..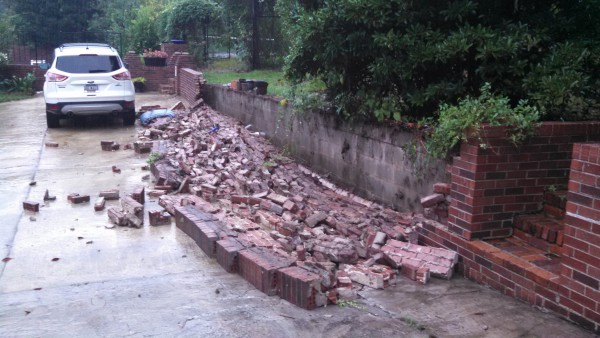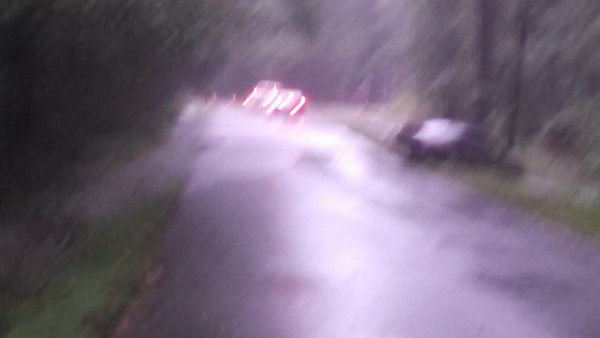 One Response to 'Stay Safe!'
Subscribe to comments with RSS or TrackBack to 'Stay Safe!'.
Leave a Reply