Archive for the 'The Tin Roof' tag
Posted at 1:54 am in Uncategorized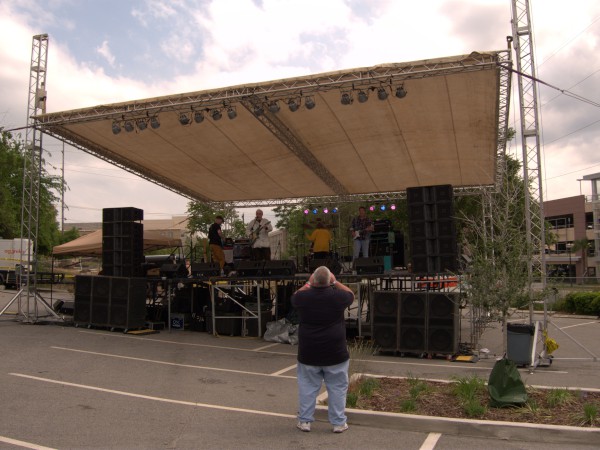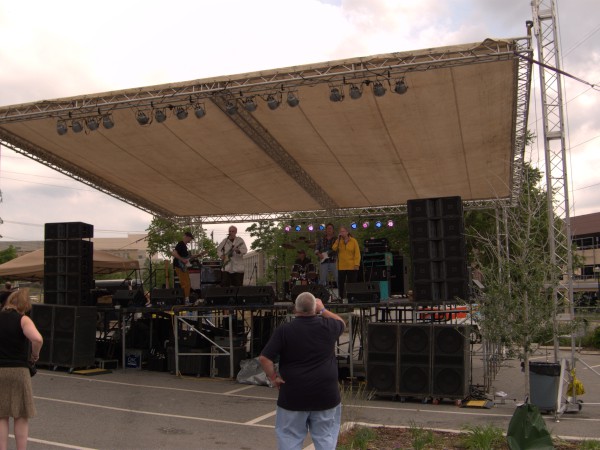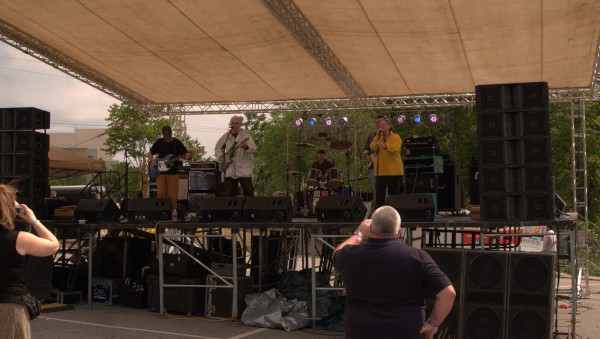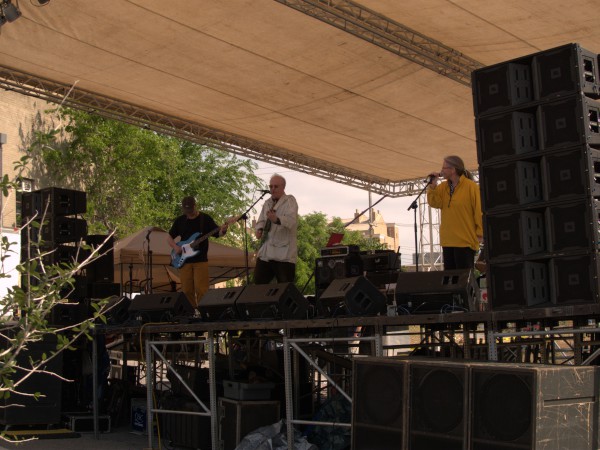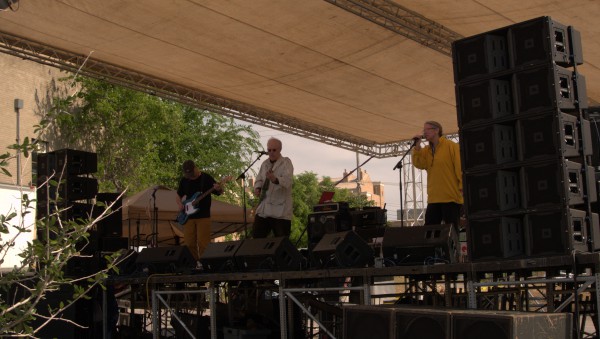 The Swimming Pool Qs played the Rockafellas Reunion at The Tin Roof on Senate Street last Saturday. I saw them first at Bell Camp and then at Rockafellas back in the day, and a number of times since then. (Most recently at Doc's Gumbo Grille, just a block or so from the Tin Roof).
I'm afraid I did not stick around for any of the other bands' sets though I'm sure they were great.
The Qs played a fairly short set Saturday (somehow I missed the fact that they were at Wet Willie's on Friday), hitting both The Deep End and the A&M era, but not 2003's Royal Academy of Reality.
The sound was pretty good for an outside venue. The rain had stopped about an hour before, and the sun finally started to come out about the time the Qs took the stage. I have to admit the crowd was pretty sparse, but both the audience and the band seemed to be having a good time.