Archive for the 'tee shirts' tag
Posted at 10:48 pm in Uncategorized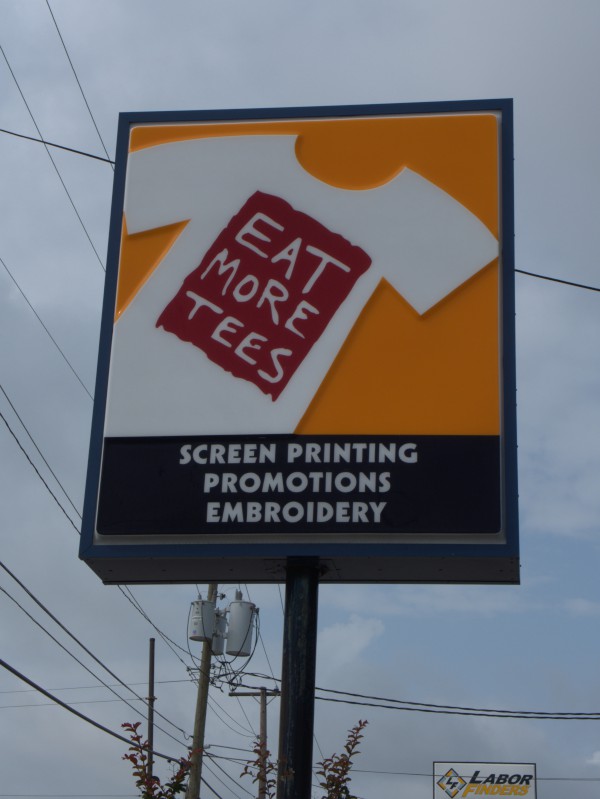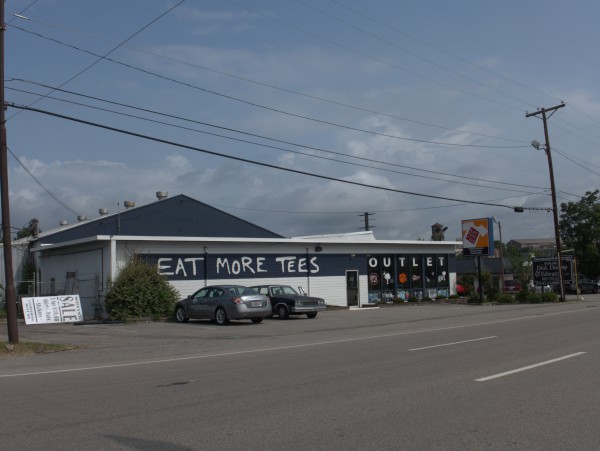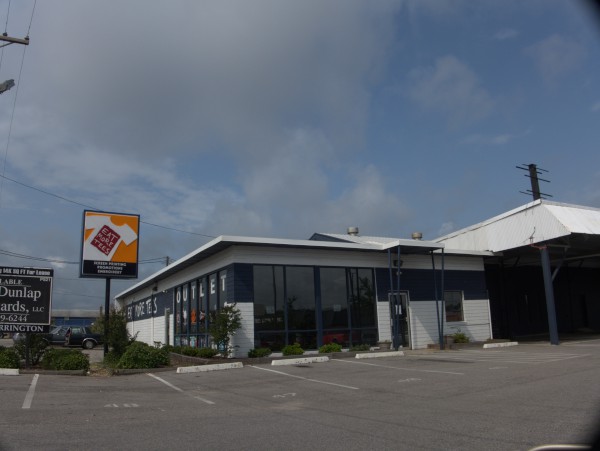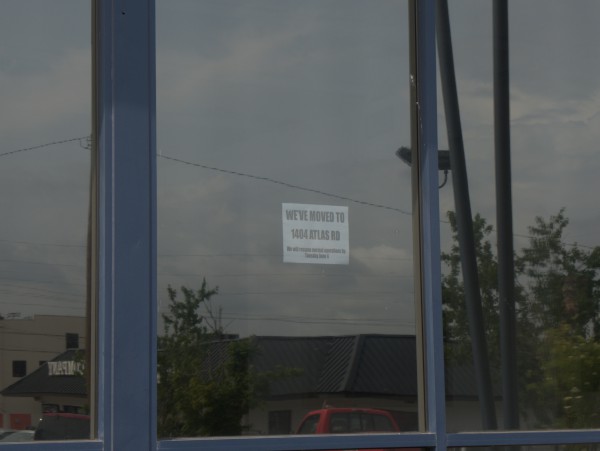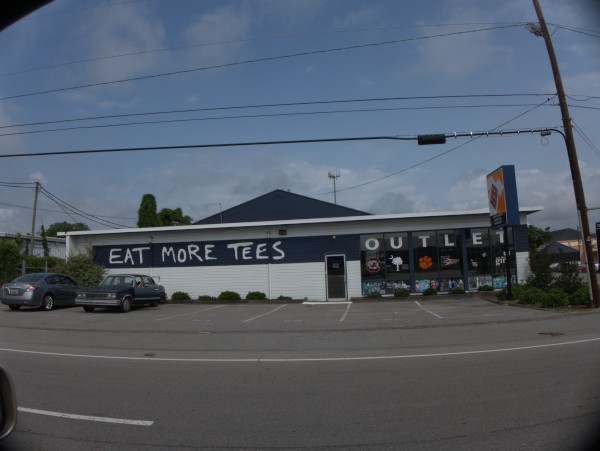 This location of Eat More Tees was right across from the fairgrounds at the corner of Rosewood & Assembly. According to their door sign, they have decamped for Atlas Road.
Posted at 12:35 am in Uncategorized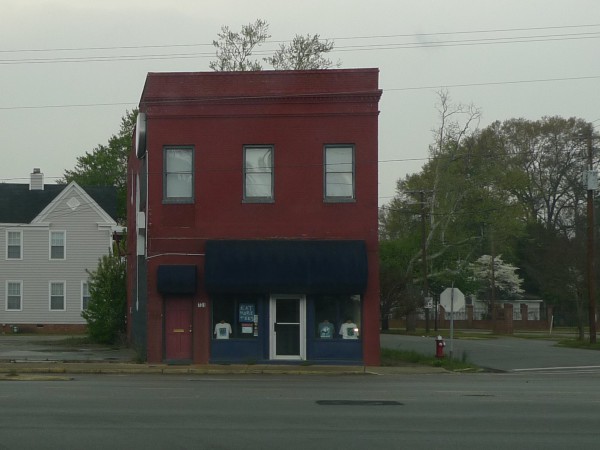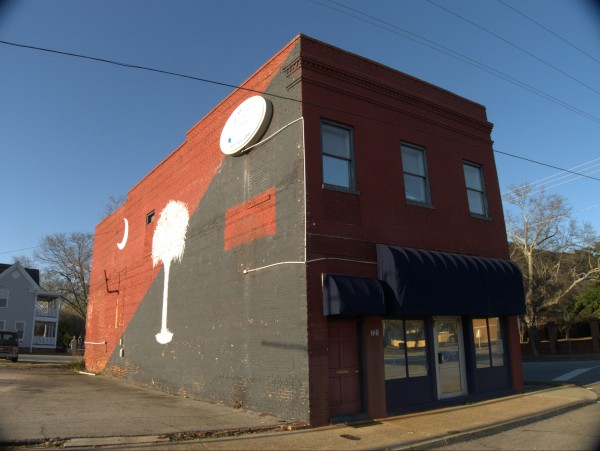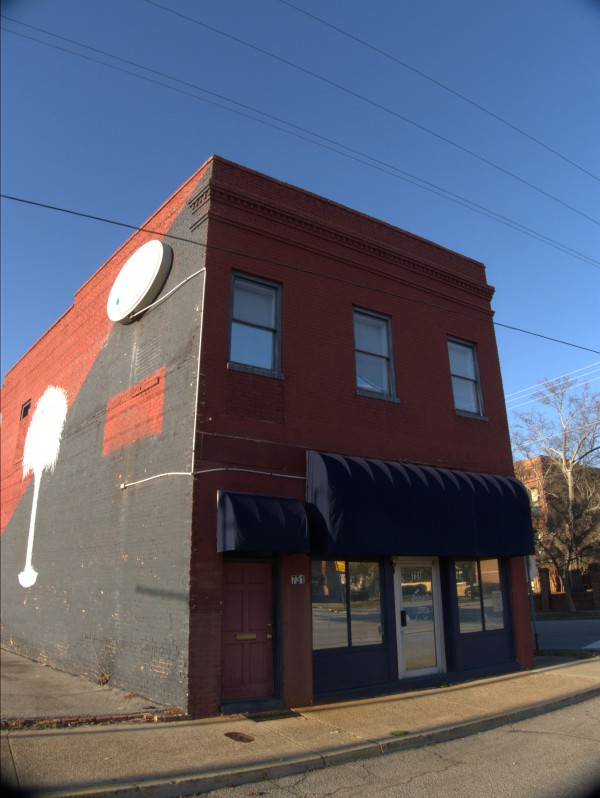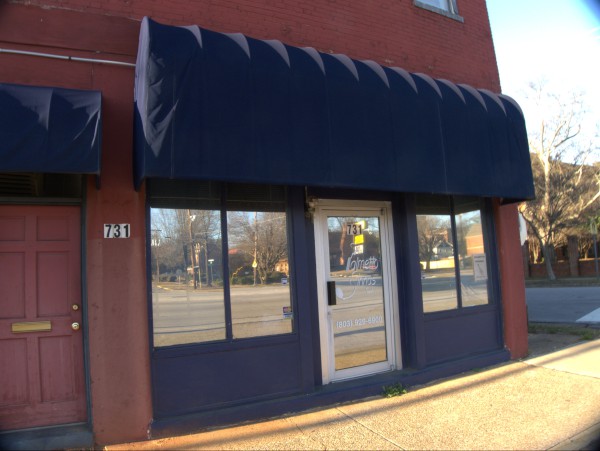 I had thought that Eat More Tees had left Elmwood a good while ago (they are now located on Rosewood across from the Fairgrounds), but I see that the Elmwood location is still listed in the new (Feb 2013) phonebook, so I'm guessing they must have moved out sometime in mid-2012 (after phonebook entries are solidified..).
The building now houses a violin store, Palmetto Strings. It's rather an interesting building. In fact the whole area is interesting. To the best of my recollection, I had (somehow) never been in the Elmwood neighboorhood around Park and Gadsden Street. It is housing unlike most of the rest of Columbia, and strongly puts me in the mind of the historic district of Georgetown, parts of Charleston and downtown Fernandina Beach.
UPDATE 2 March 2013 -- Commenter Bo has some more information on this building, such as that it was a pharmacy and originally larger. Here's an additional view from the back: