Archive for the 'State Road 200' tag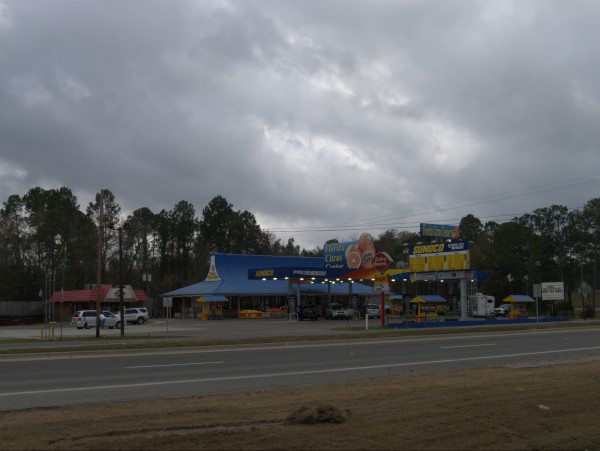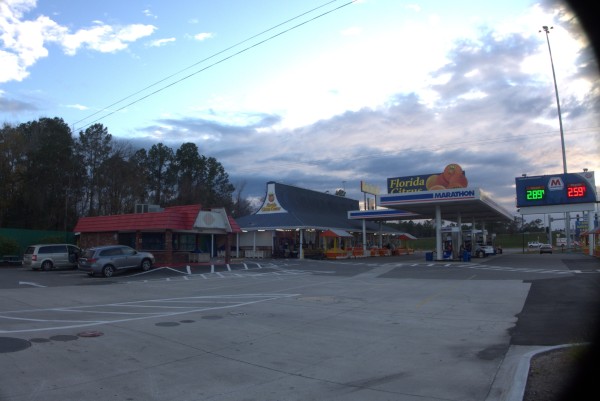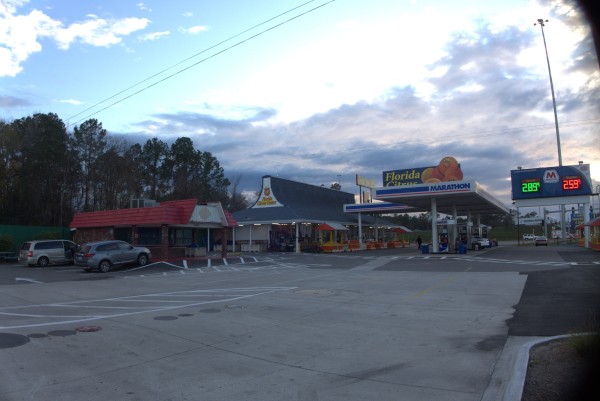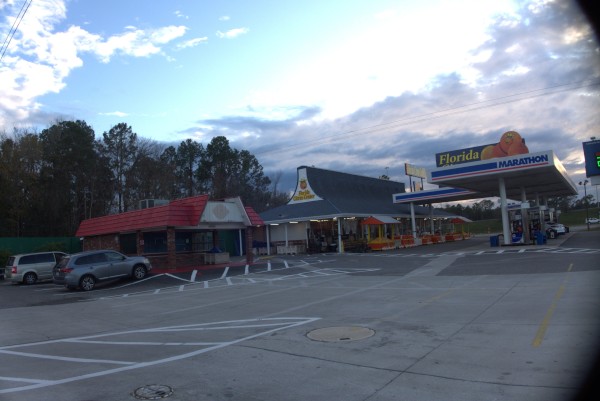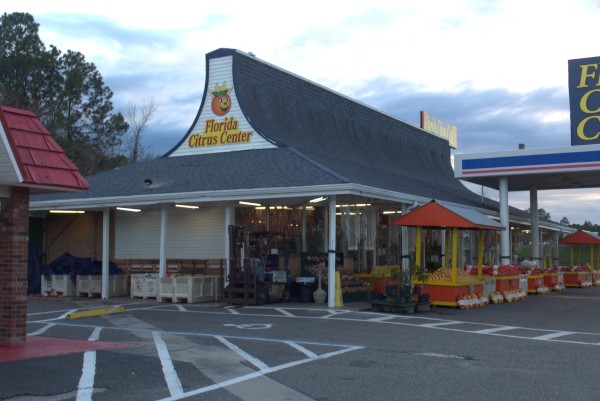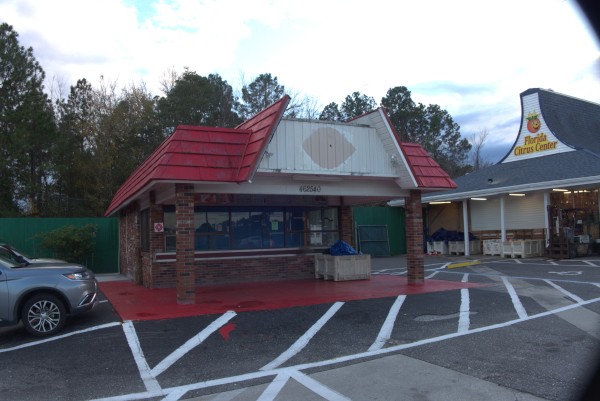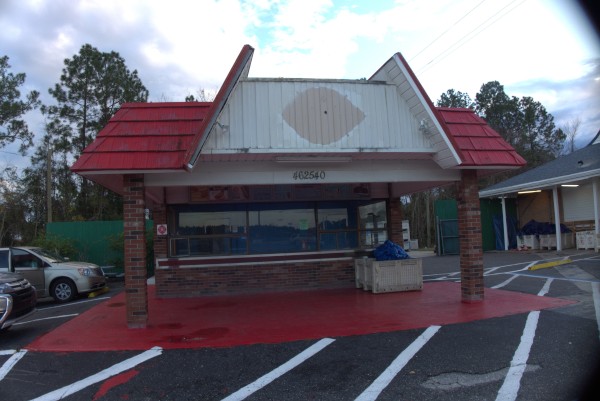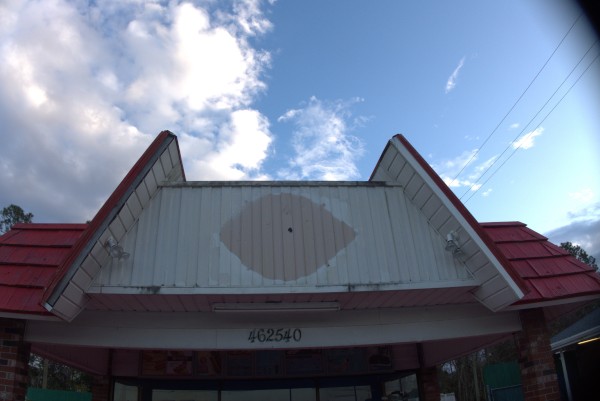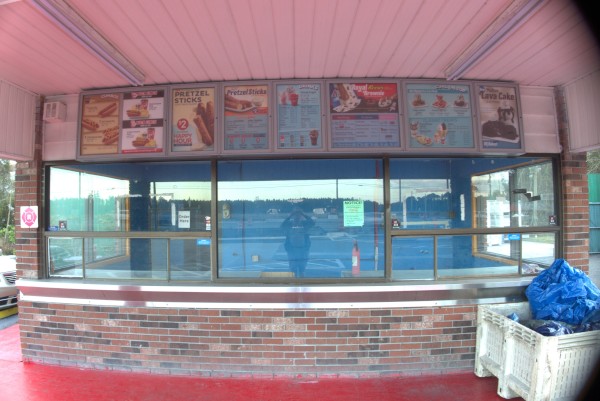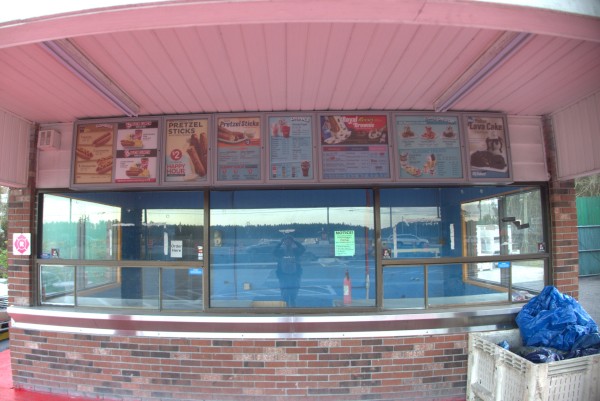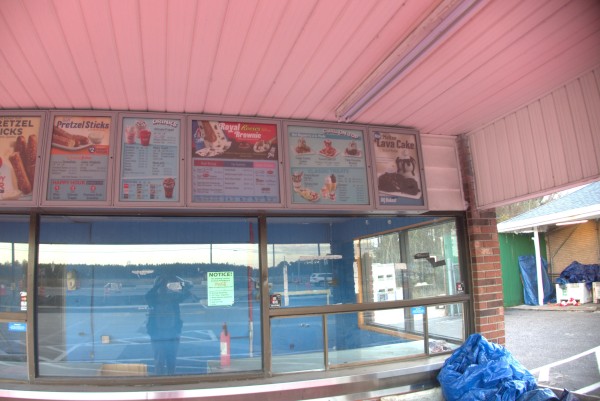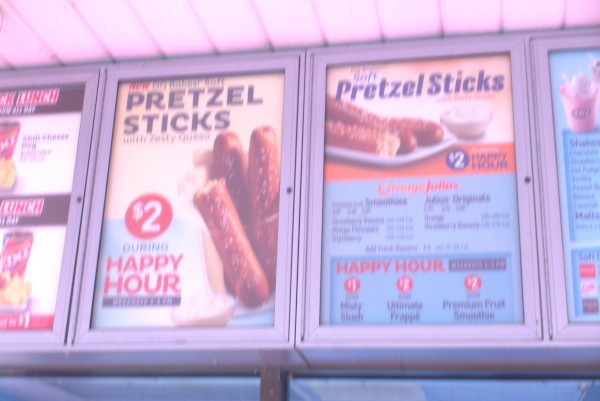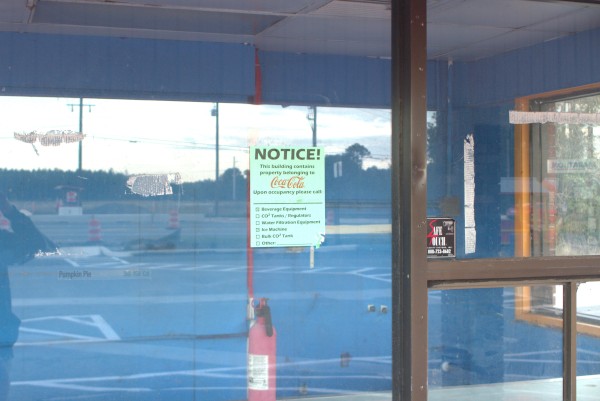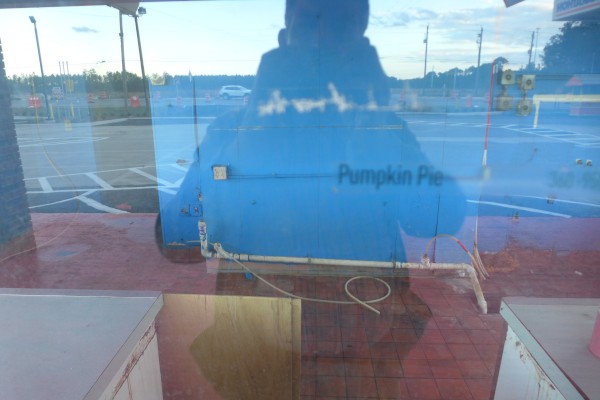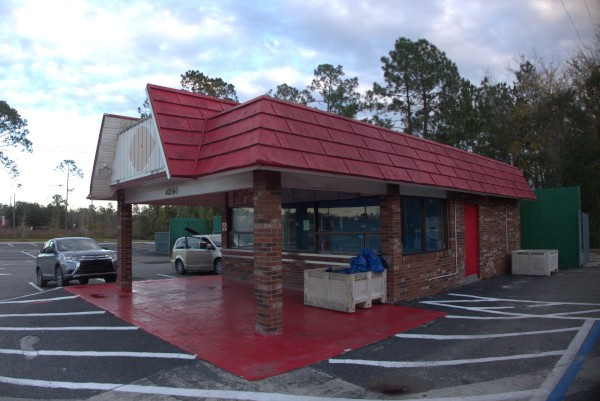 I noticed on my last trip to Fernandina, that this old-school Dairy Queen on historic Florida Route A1A, just off of I-95 in Yulee Florida was closed. (You can see it, poorly, in operation in the first shot).
If I had to guess a cause, it would be the interminable road construction on this stretch of A1A, which has made this parking lot almost inaccessible, especially if west bound. Of course the walk-up design has its drawbacks as well: One review advises eating in your car to avoid the no-see-ums.
For now the nearby produce & souvenir stand is holding on despite the acess problems. I would be sad to see that go, as it has been there forever, and always has good citrus & candies.