Archive for the 'mobile homes' tag
Posted at 2:21 am in Uncategorized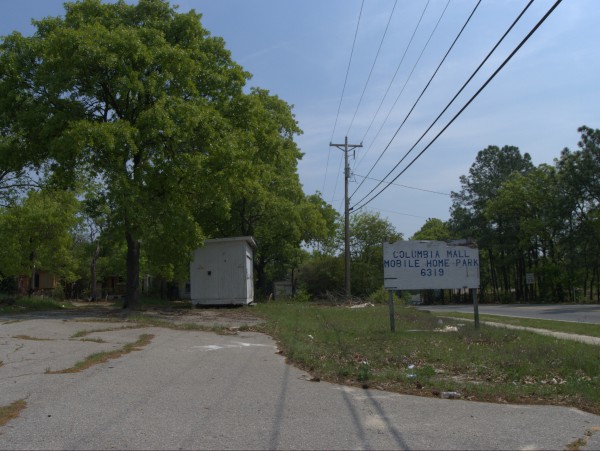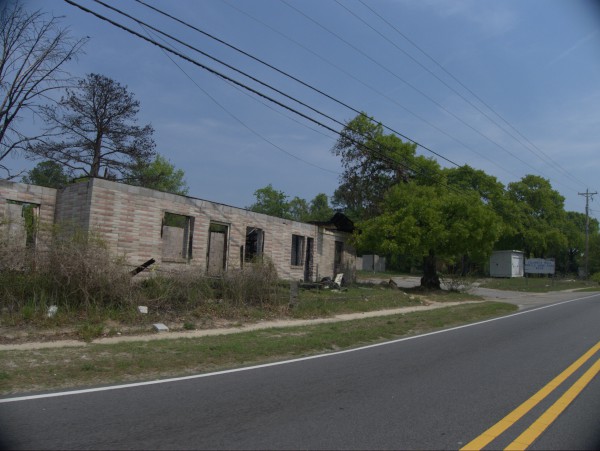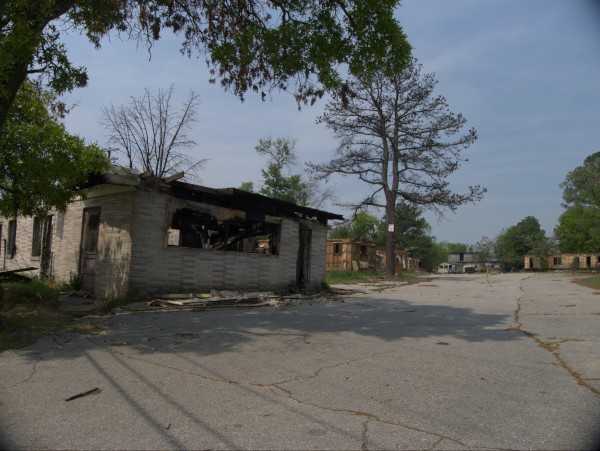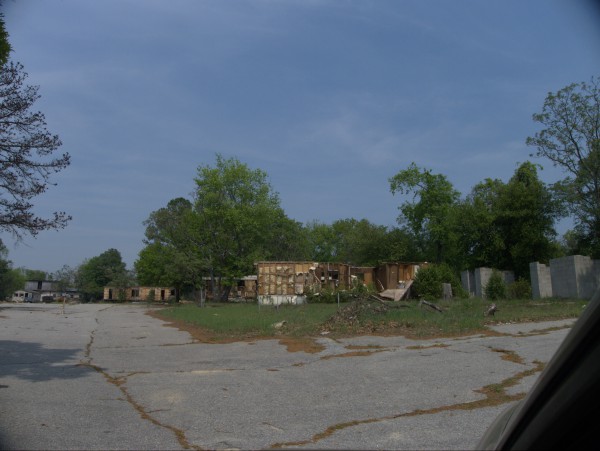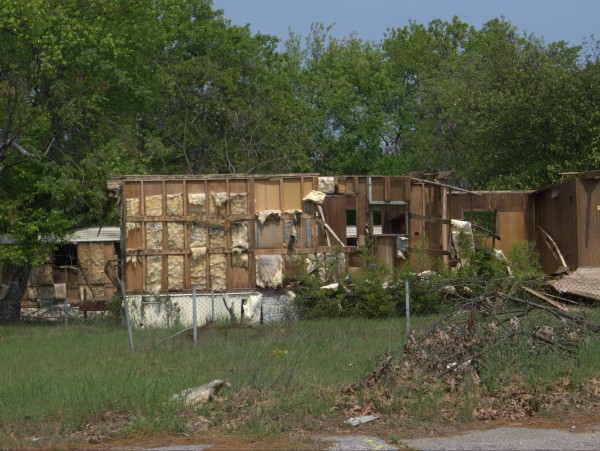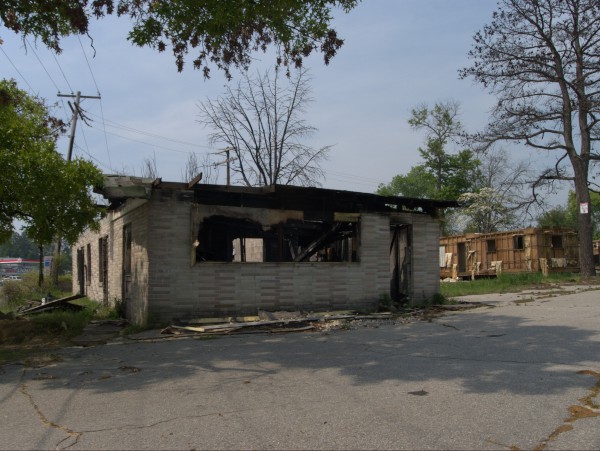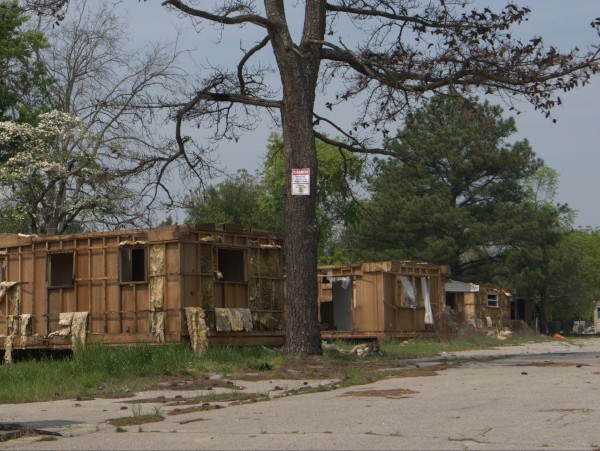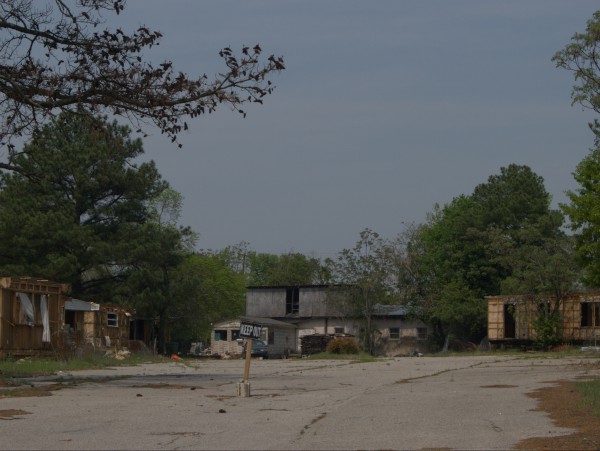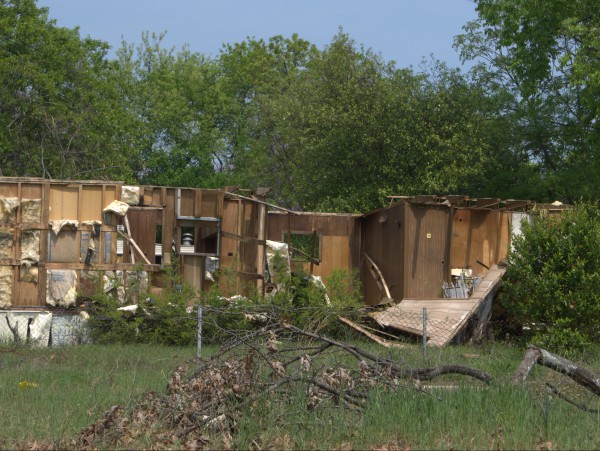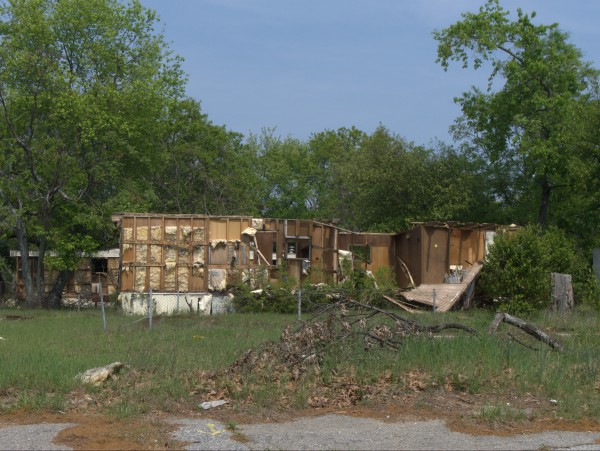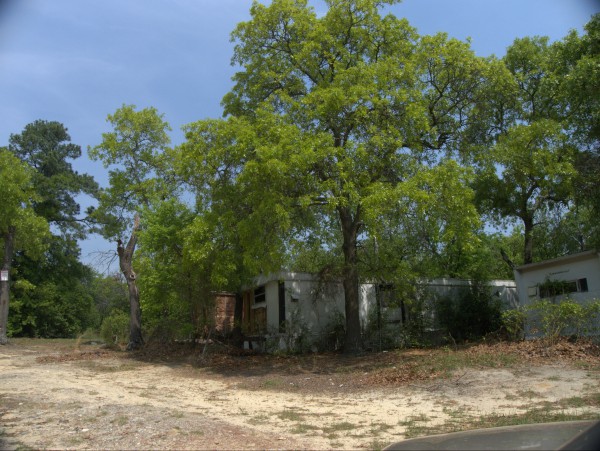 Whoa! What the heck happened here? I've certainly seen abandoned and decrepit trailers before, but these look to have been attacked by those piranhas that can "skeletonize a cow in thirty seconds"!
This hard luck trailer park is on Shakespeare Road, just past the former Carolina Famous Hotdogs & Wings (which may be a former something else now..) on the way to Columbia Mall, as the name indicates. Googling turns up a number of crime reports, and this LoopNet listing. The property is now off the market, but the writeup
ZONED AS A 37 SPACE MOBILE HOME PARK.INCLUDES 24 MOBILE HOMES.Most in disrepair.PUBLIC WATER AND SEWER AND NATURAL GAS.PARK NEEDS A NEW OWNER.PRICED TO SELL QUICKLY.NO OWNER FINANCING.
somewhat drily understates the situation with "Most in disrepair".
Posted at 12:09 am in Uncategorized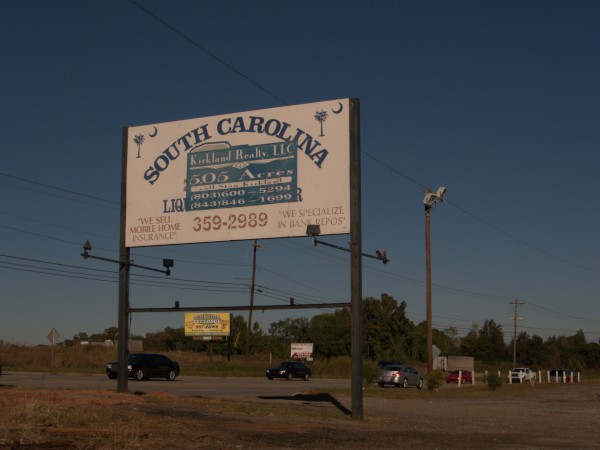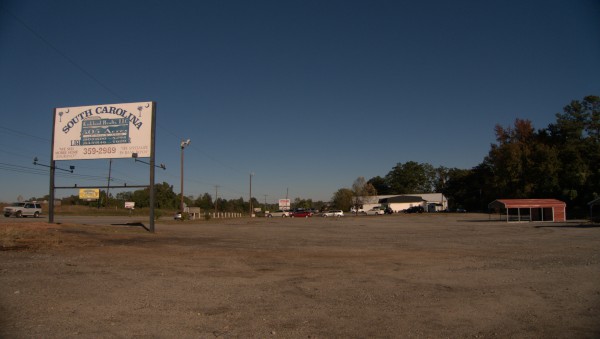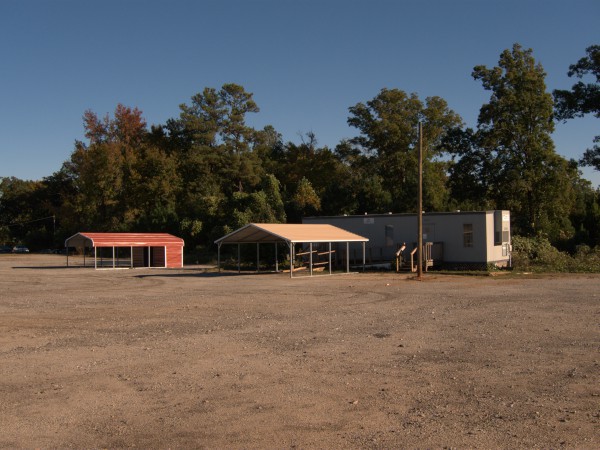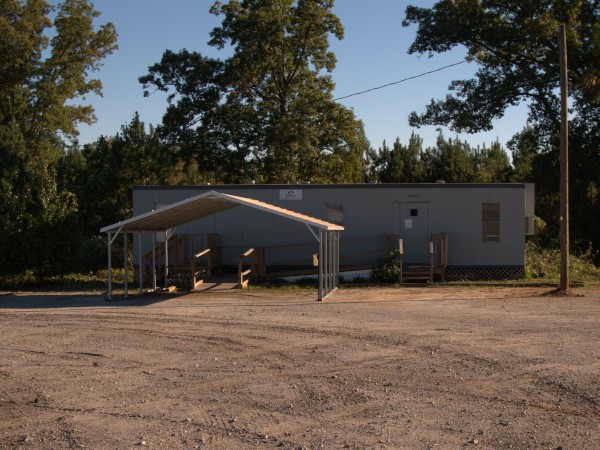 I'm not quite sure about this spot on the West side of Sunset Boulevard between I-20 and Pizzaeria Uno. The street number on the trailer at the back of the lot is 4845, which comes up as Graceland Buildings of Lexington. This makes sense given the two outbuildings set beside the trailer. The place may even still be in business though if so, the stock is pretty limited.
However, the sign by the road does not match up with the Graceland listing. Most of it is obscured by a realty paste-up now, but it cleary says something like South Carolina ****** ***** LIquidators **** and the verbiage at the bottom of the sign sounds like it was a sales lot for reposessed mobile homes. Trying reverse lookups on the 359-2989 phone number doesn't return anything useful.
Curiously, the South Carolina state flag homage on the sign has the moon on the wrong side of the palmetto..