Archive for the 'dolls' tag
Posted at 1:55 am in Uncategorized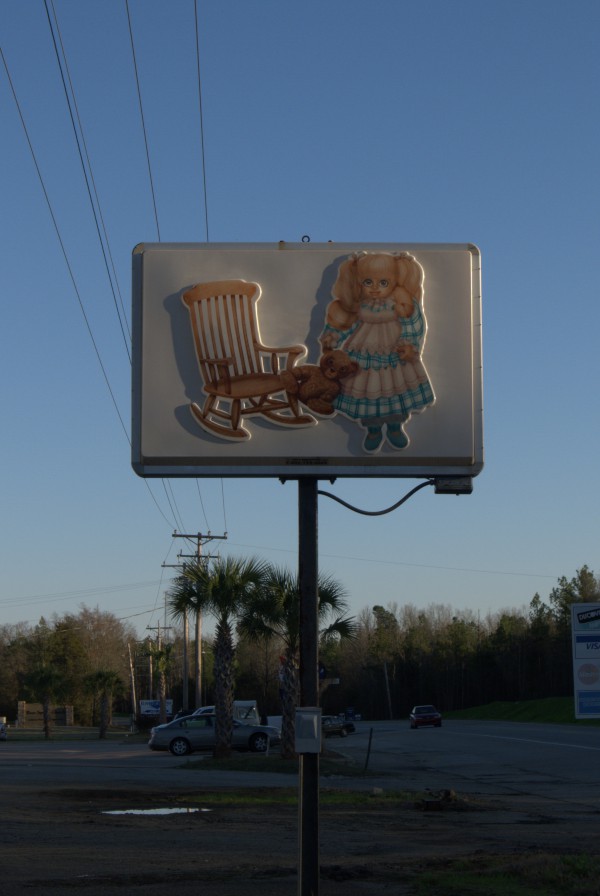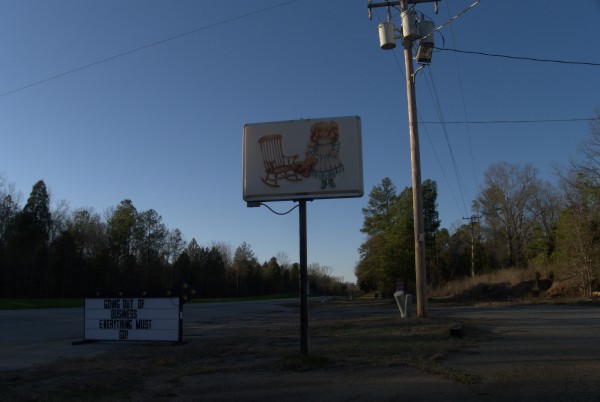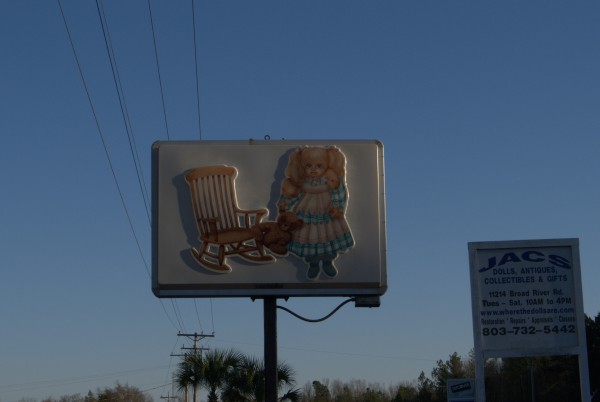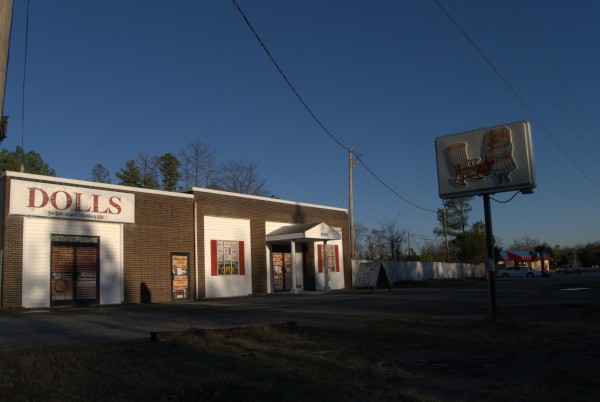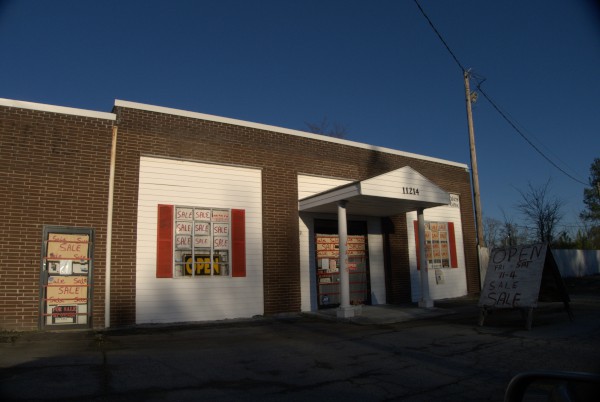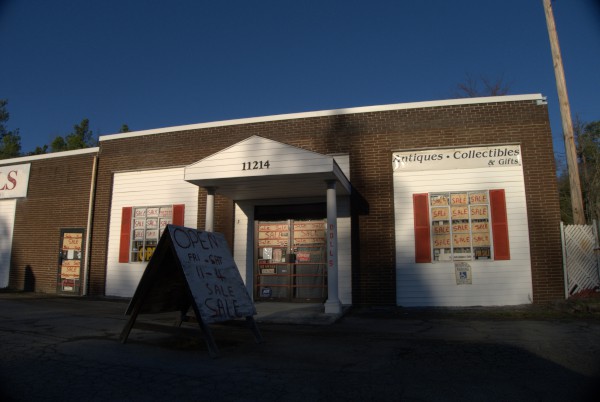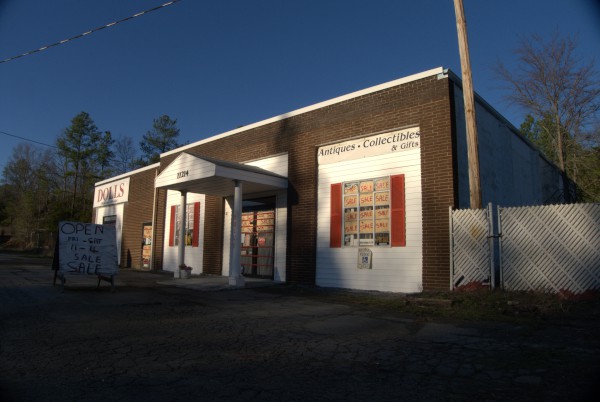 The State had the story on the closing of this doll shop on Broad River Road next to the old The Whale's Tail. Basically, the owner decided it was time to retire, and it sounds well deserved.
I know it's just the antique style, but I do have to say I would hate to wake up and find that doll staring at me..
UPDATE 18 June 2013: For some reason I had the name as Jake's, not Jacs.