Archive for the 'Columbia' tag
Posted at 4:48 pm in Uncategorized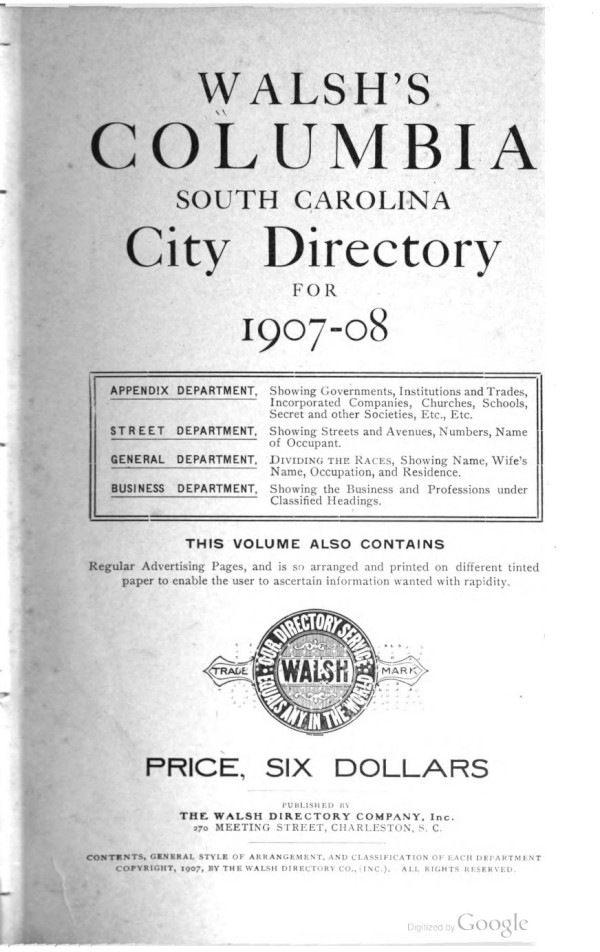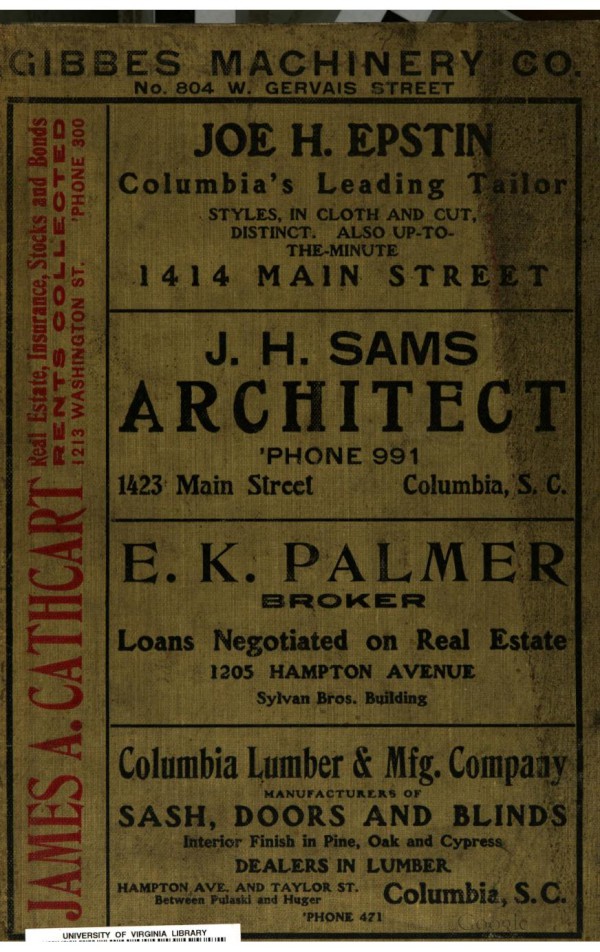 Here's one for you history buffs!
I ran across this 1907 City Directory when I was googling for "926 Gervais". As it turns out, Google has been working with libraries to digitize public domain books they might have in their holdings, and somehow or other this one was found at UV.
You can download the whole directory here. It is in PDF format, but you may need the latest version of Acrobat Reader to make it open correctly.
More sample pages after the jump. Also, remember that this is a historical document and that it follows the unfortunate mores of its times.