Archive for the '1051 Sandlake Road' tag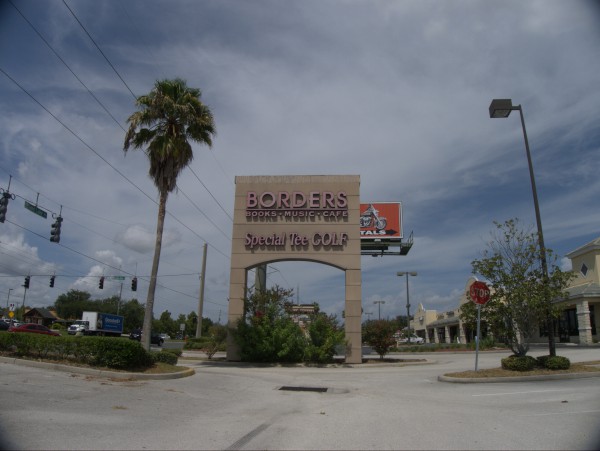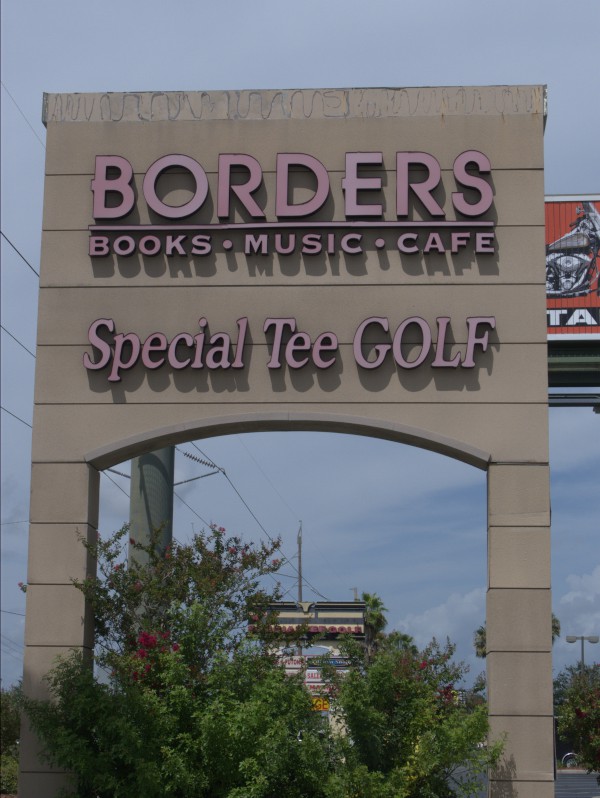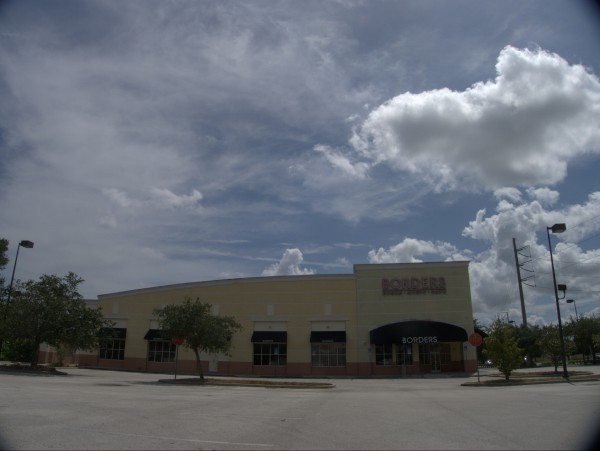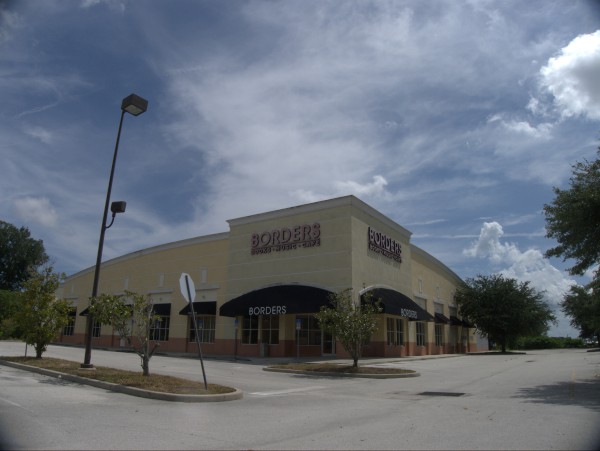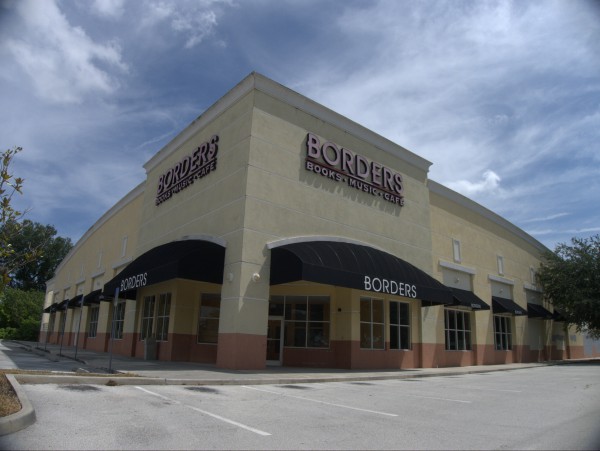 Commenter Terry's remarks on the Hostess bankruptcy, and his list of other vanished American icons brought to mind once more Borders Books. I have posted before about the closed stores I found in Gainesville and Tampa.
Those stores have now been re-purposed. This store which I found in Orlando on Sandlake Road opposite a huge mall, as of August had not been. In fact, all the fixtures and some of the office equipment are still in place just as if the book supply truck could pull up any minute.
The distinctive look of a Borders puts me in a nostalgic mood, as though I might once more spend my Kansas City evenings there, drinking coffee and poring over racks of books I could never find in Columbia, Fayetteville or Aiken, or leafing through low circulation magazines I had known of only by repute until seeing them there.