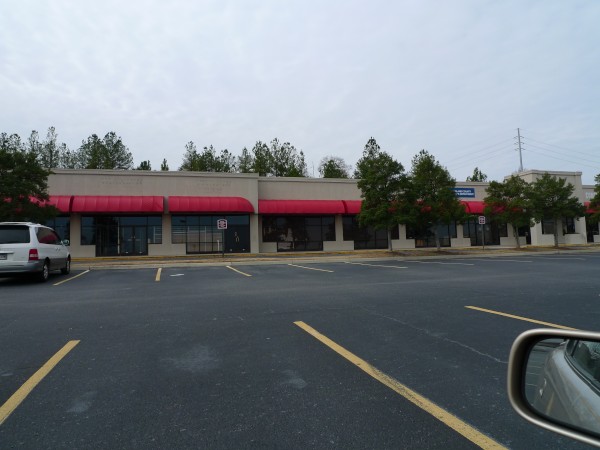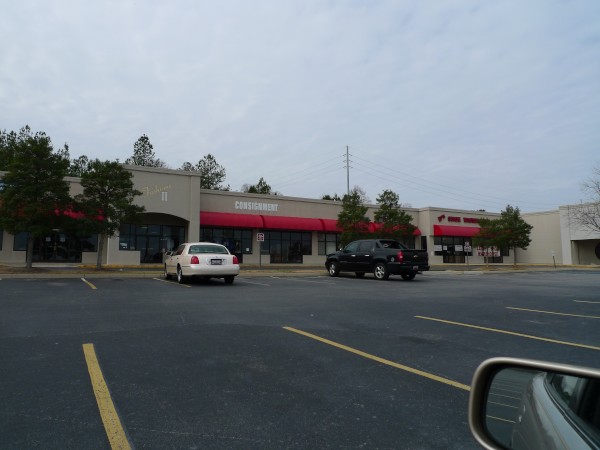 I can't quite recall which storefront in the now largely defunct Capitol Centre plaza behind Columbia Mall housed Aliens & Alibis, but it was one of the ones pictured here.
Aliens & Alibis was the right store at the wrong time. It was a book store which as the name suggested, concentrated on science fiction and mysteries, something I would have been all over in the 70s or 80s. In the event, I think I went there twice. They had some nicely offbeat SF and mystery books -- things like art books of classic pulp covers and small press editions of classic authors -- stuff that wouldn't show up at Waldenbooks.
Unfortunately, they started not in the 70s or 80s, but in the 00s, and the market had completely changed. First, Waldenbooks and The Happy Bookseller were no longer the main in-town competition. Both of those stores were relatively small spaces and simply couldn't stock obscure genre books in depth. That wasn't true, though, for big-box booksellers like Barnes & Noble or Books-A-Million. Second, there was The Internet and the Amazon.com juggernaut. Now virtually any obscure small-press reprint or obscure new book by your favorite (though bottom list) author was available with a mouse click and suddenly the only thing a store like Aliens & Alibis had going for it was the serendipity factor -- going in and seeing something you didn't know existed, and that just wasn't enough, especially in the face of Amazon's improving "you might like this" technology, and internet discussion groups. I saw the same thing happen to Atlanta's Science Fiction and Mystery shop several years earlier, and was actually a bit surprised to see a Columbia operation try the same thing.
I believe that after the shop left Capitol Centre, it went to Garners Ferry and then became a web operation which is probably the only way to do it now, and good luck to them.
8 Responses to 'Aliens & Alibis, Capitol Centre: Mid 2000s'
Subscribe to comments with RSS or TrackBack to 'Aliens & Alibis, Capitol Centre: Mid 2000s'.
Leave a Reply