Posted at 3:45 pm in Uncategorized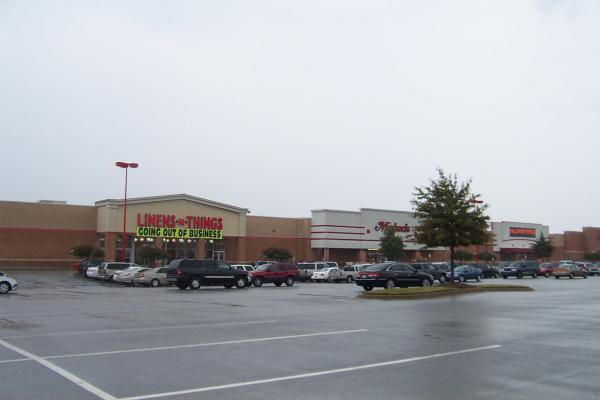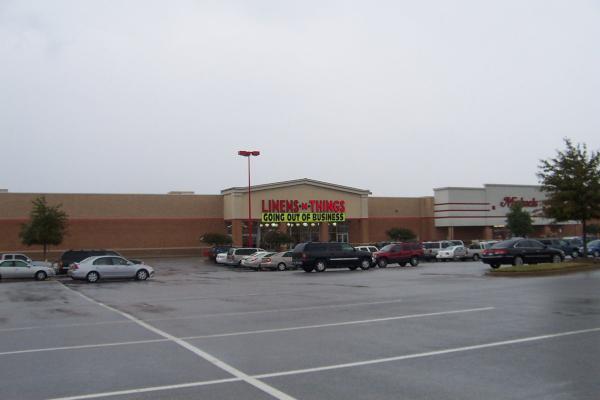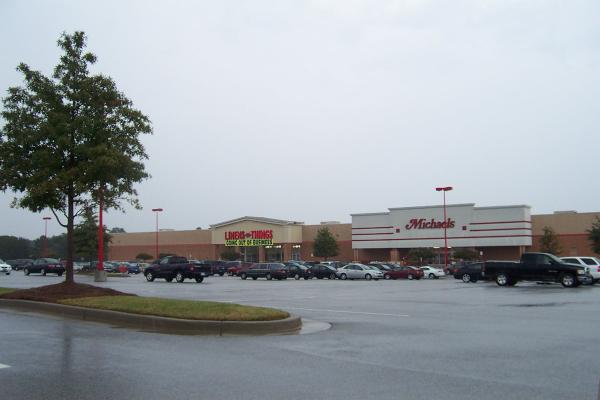 This store has one of those vague names I dislike, or maybe half vague. I guess I wouldn't mind a vague name like Good Stuff, but when it's half specific and have vague (not to mention cutsey) like Linens-n-Things, I start to wonder What kind of things?. (As you might guess, I don't like Bed, Bath & Beyond as a name either..).
Linens-n-Things is in the new strip out on Two Notch near Sandhill which has Target and Michaels. It at one time also had OfficeMax, which is now a Haloween store (and which I would expect to close soon after the 31st). If I were Michaels, I'd be a bit worrried. Target is a destination store, and people are going to come out for it regardless, but the aggregate traffic for the strip as a whole is going to be hit pretty bad I would think.
It was raining pretty steadily when I took these pictures, and they had one of those guys who stands on the road and waves the closing/discount sign out on Two Notch getting thoroughly soaked. Normally October in South Carolina is about the best time and place to do something like that, but today he just ran out of luck.
UPDATE 31 October 2011 -- As commenter Andrew mentions, there is ongoing work at this storefront: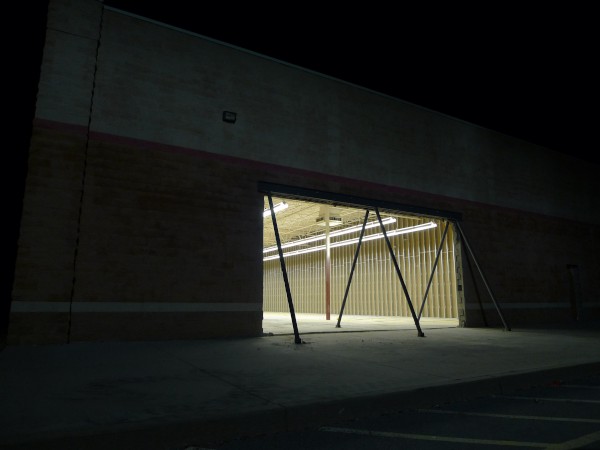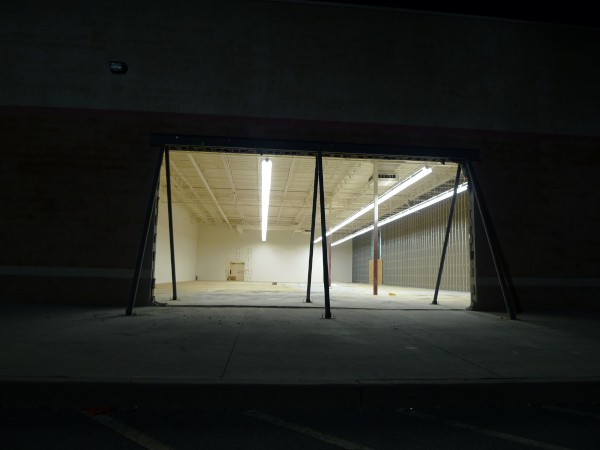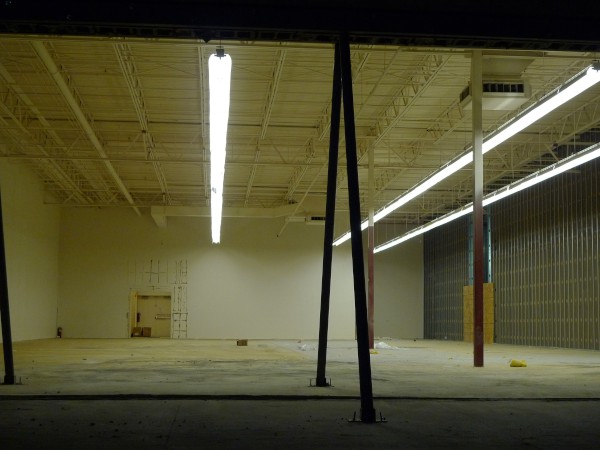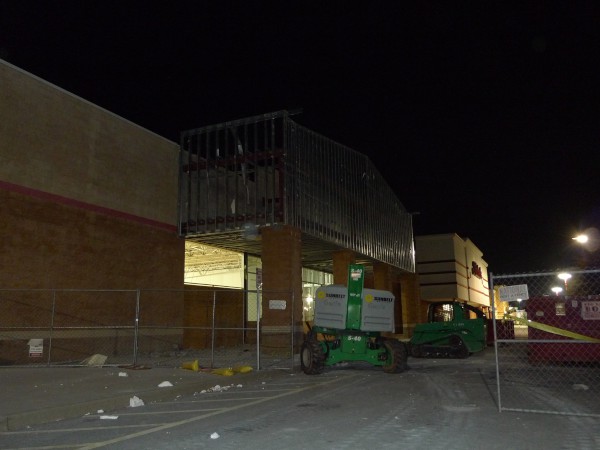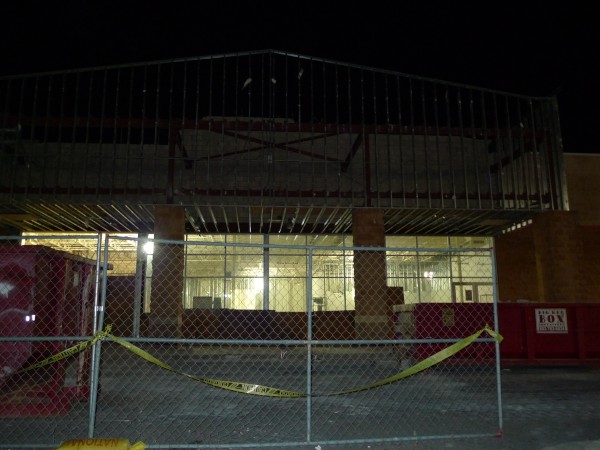 17 Responses to 'Linens-n-Things, 10204-C Two Notch Road: October 2008'
Subscribe to comments with RSS or TrackBack to 'Linens-n-Things, 10204-C Two Notch Road: October 2008'.
Leave a Reply