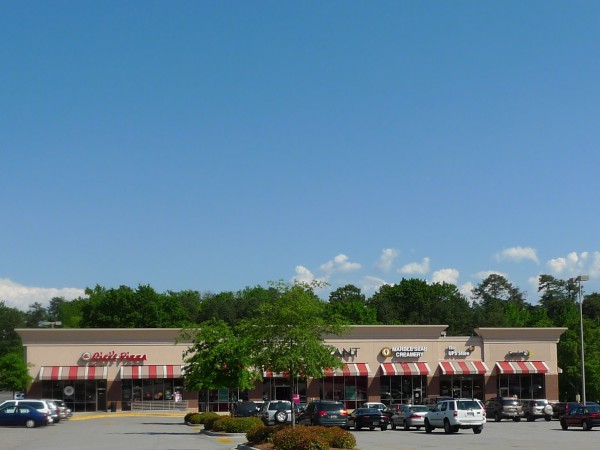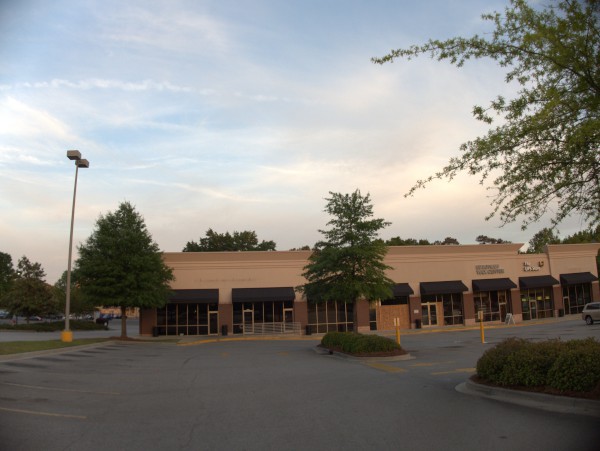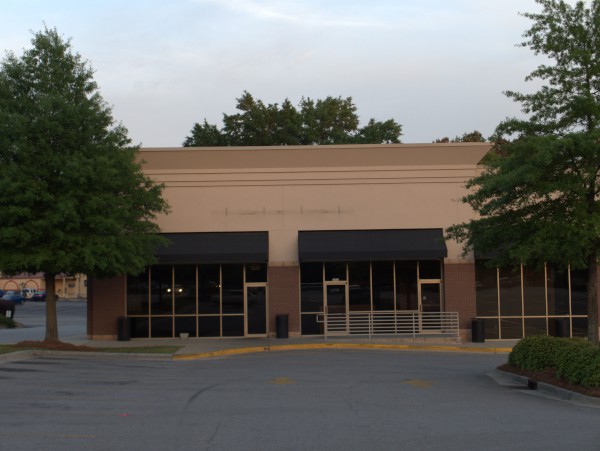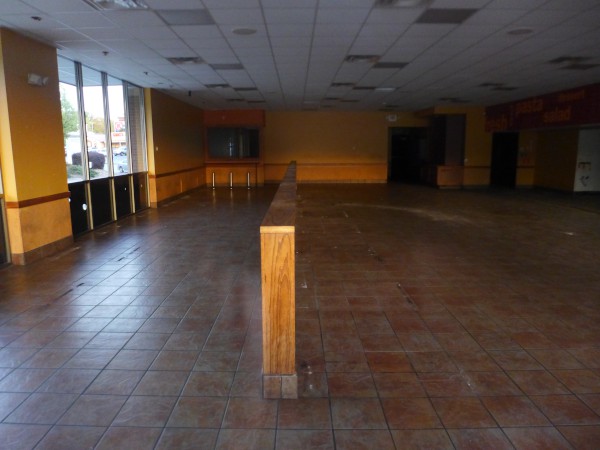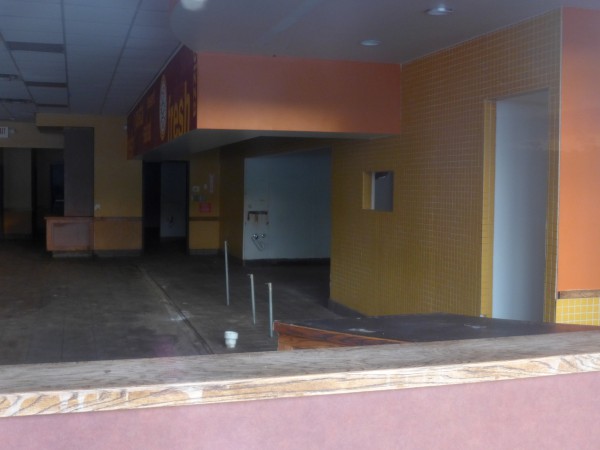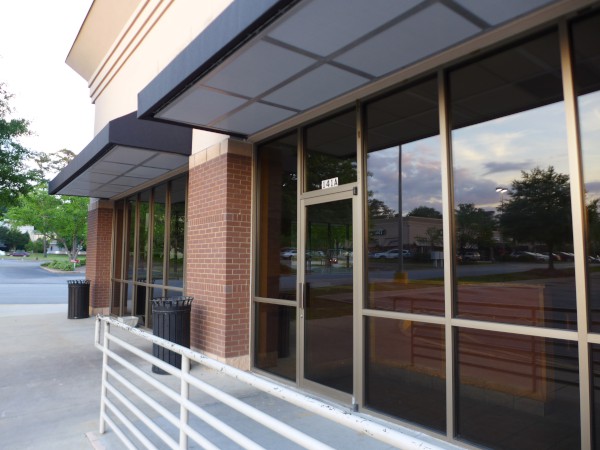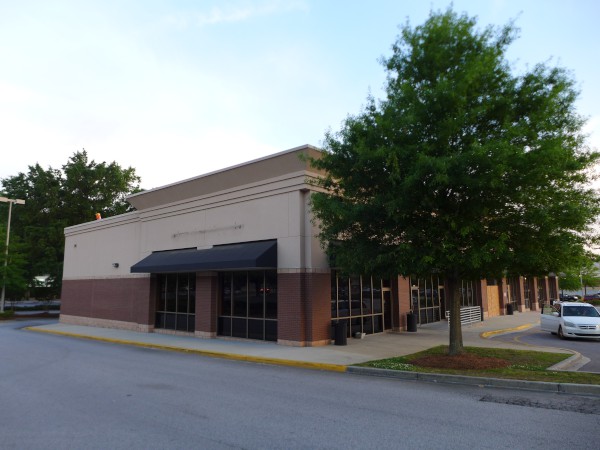 After Trevin mentioned that this place was closing, I drove over and got some pictures while it was still open.. and of course now can't find them: The first picture above is actually from the Lane Bryant closing.
At any rate, I used to eat here about once a week while I worked off of Bluff Road. I didn't eat the pizza because pizza for lunch tends to shut down my brain for the rest of the day, but I would get the salad bar and some garlic bread. Shoney's probably had a better salad bar, but given my very limited time for lunch, I couldn't deal with possible delays in getting the ticket, and Cici's was self-serve and perfectly adequate. I also liked the fact that they always had a survey on the the ticket for $2.00 off next time if you filled it out. That covered the drink.
Not sure what the closing circumstances were. As far as I could tell, the place did a pretty good business, and in fact while I was taking these pictures, two different cars drove by, clearly looking to eat.
(Hat tip to commenter Trevin)
UPDATE 27 April 2016 -- Here are the pix from 12 April 2016 that I couldn't find before: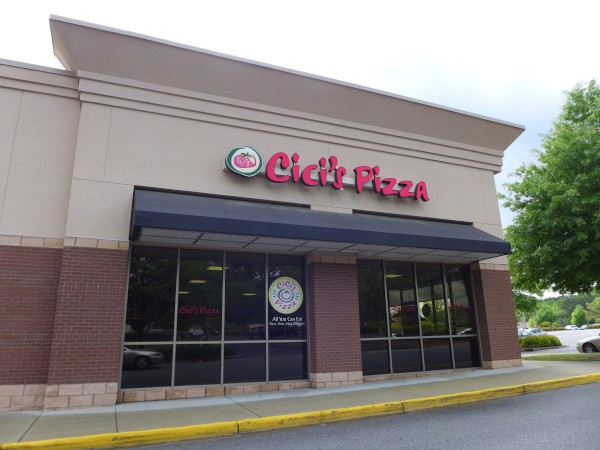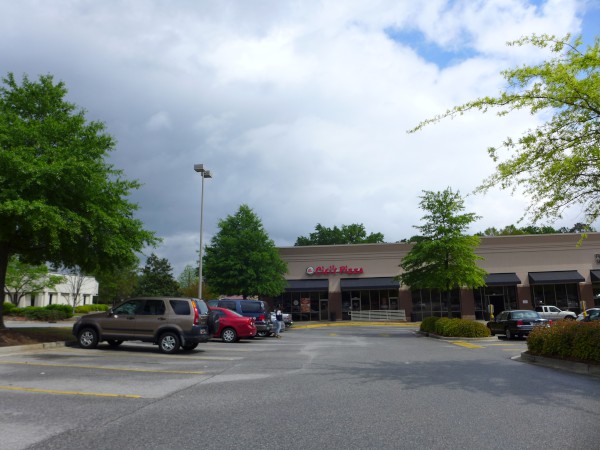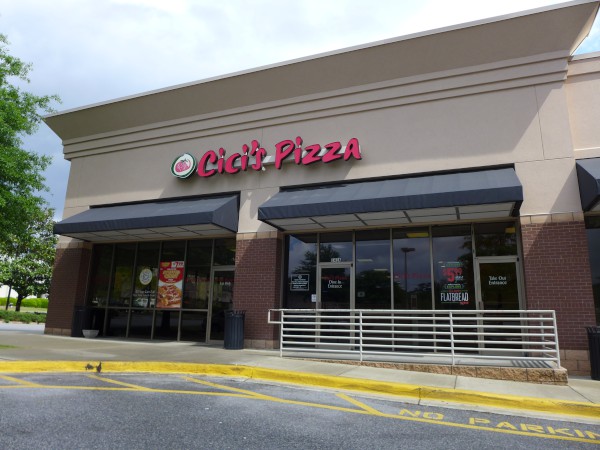 UPDATE 20 July 2016 -- Mod Pizza is open, but in the suite to the right of Cici's: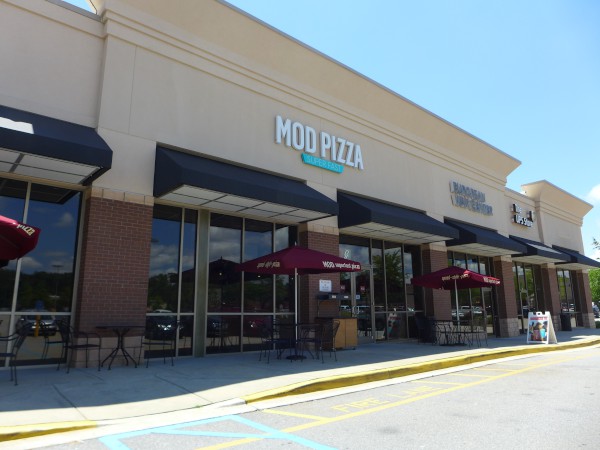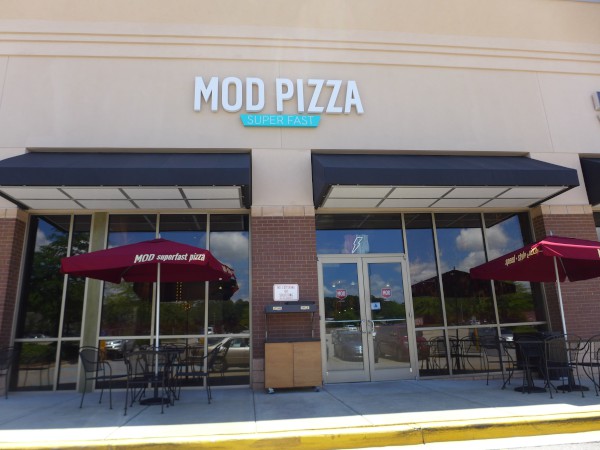 8 Responses to 'Cici's Pizza, 141 Pelham Drive Suite A: 17 April 2016'
Subscribe to comments with RSS or TrackBack to 'Cici's Pizza, 141 Pelham Drive Suite A: 17 April 2016'.
Leave a Reply