Archive for the 'Old Legrand Road' tag
Posted at 12:31 am in Uncategorized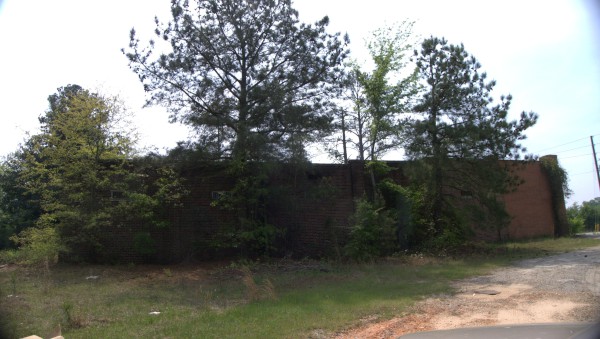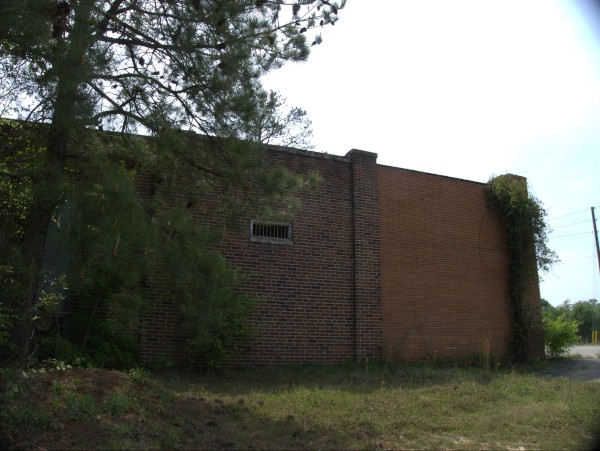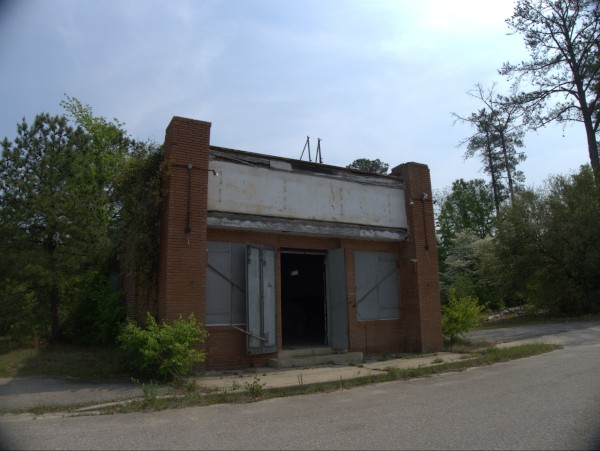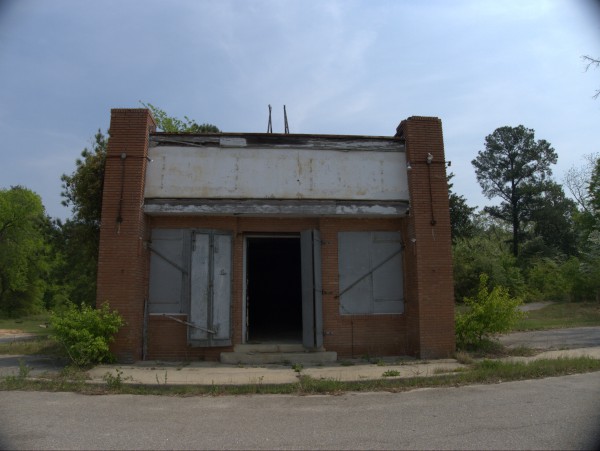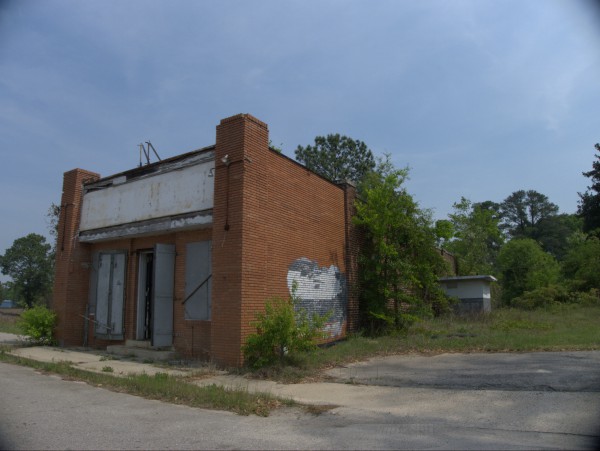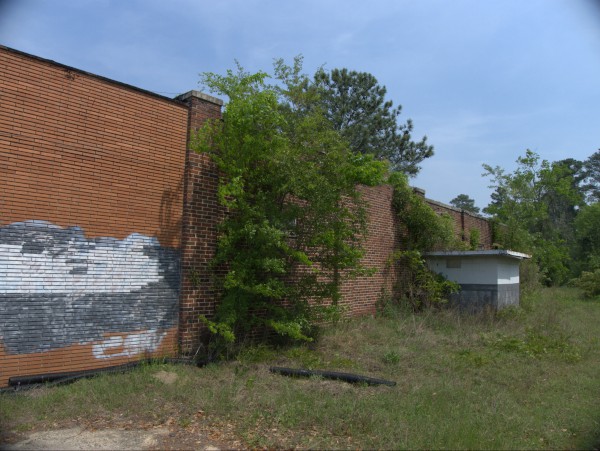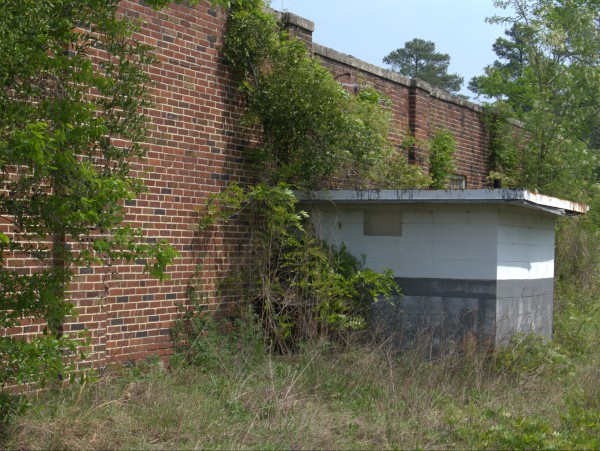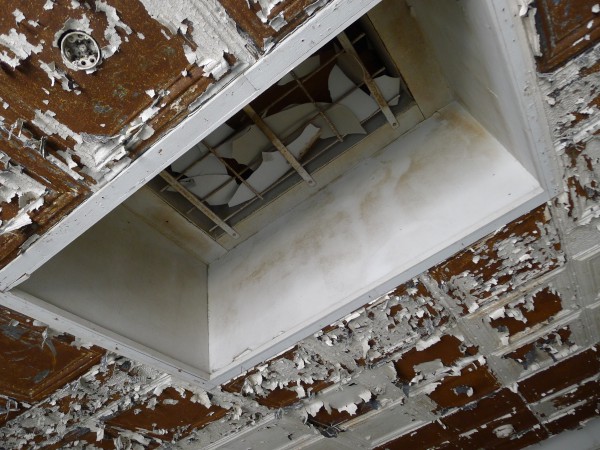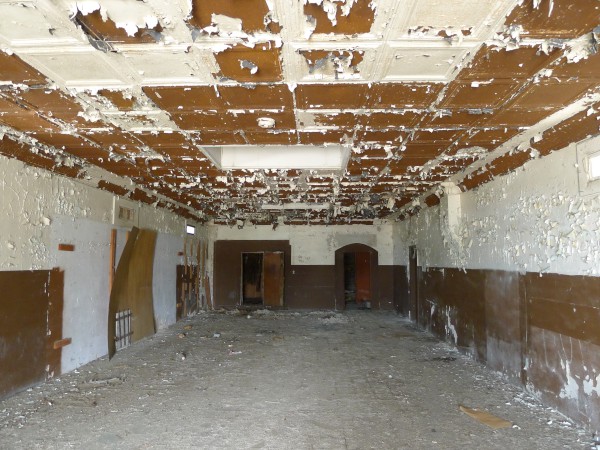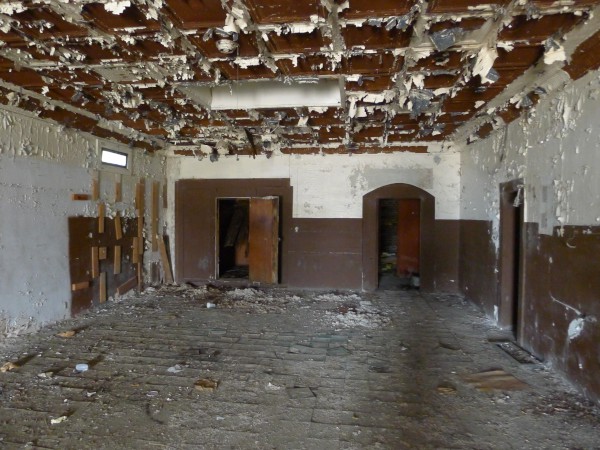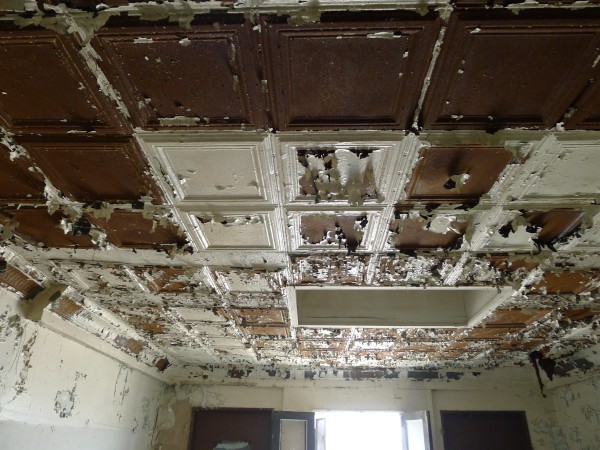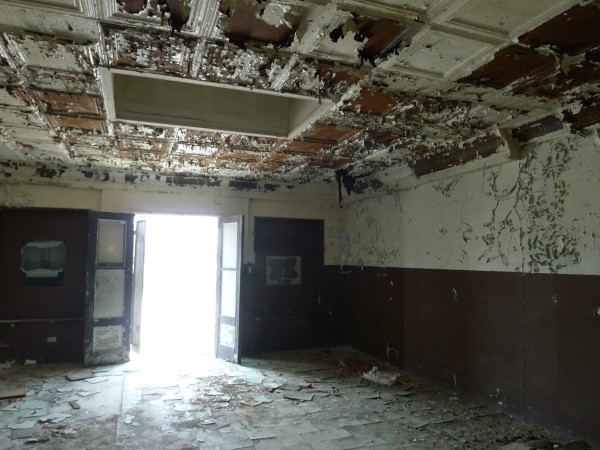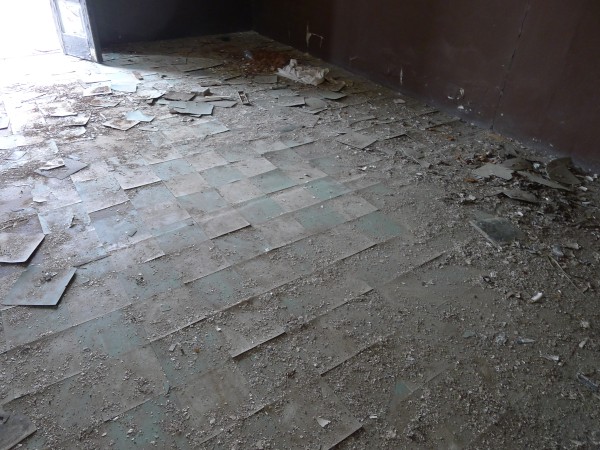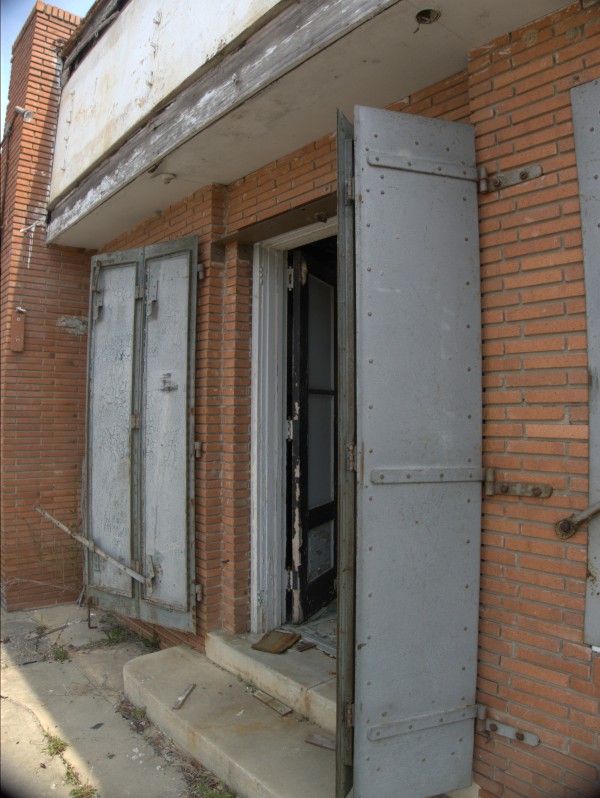 This distressed building, on Old Legrand Road just off of Parklane near the Farrow intersection, was obviously a store of some sort, judging from the marquee space above doors in front. It also appears to have had a really nice ceiling at one time, though no more. I considered taking a closer look at the back rooms which are visible here, but decided that was the kind of place where people who don't want company might stay. There's what appears to be a pump shed on the right side of the building, so I'm guessing this place was never on city water.
Google has a pretty good satellite view of the place:
Looking at that, it appears there is another decrepit building on the same lot further back from the road.
UPDATE 14 April 2012: Commenter sugarbear1 provides one of the names for this place: Mr. B's Railroad Tavern. I have put that in the post title and have taken out the generic "Building". Also changed the "1970s" closing date to "1990s".
UPDATE 15 April 2012: Changed the closing date again to "late 2000s" based on the fantastic photos commenter Dennis dug up (check his link in the comments).
UPDATE 24 April 2012: OK, I did some research at the library. Interestingly, this location apparently never had a telephone listing, and I had to get the infromation from on "city" directories.
The first such listing is in the 1983 city directory, and gives the address (which is clearly *now* on Old Legrand Road) as 8444 Parklane Road. The listing is for
Mr. B's Railroad Tavern (Thos Hammonds)
I assume Thomas Hammonds was either the business owner or the property owner..
The last listing was in the 1991 city directory, and the 1992 directory lists the address as "vacant".
The Febuary 1993 Bellsouth directory is the first to list Mr. B's Railroad Tavern as being at 6531 Two Notch Road. The last listing was in the February 2000 directory. Here is a shot of what's currently at that location: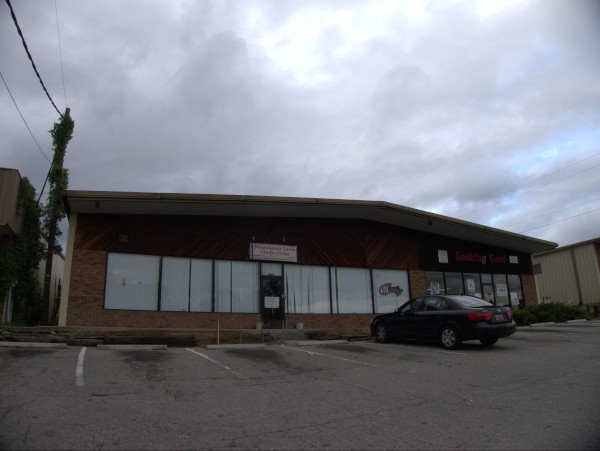 I'll note also, that it turns out "Mr. B's" is a pretty popular name for various places, and there were a number of other places with that prefix during the same time period. In fact, there is currently a Mr. B's at 3128 Two Notch Road just east of Beltline which appears to be a bar and venue.