Archive for the 'natural phenomena' tag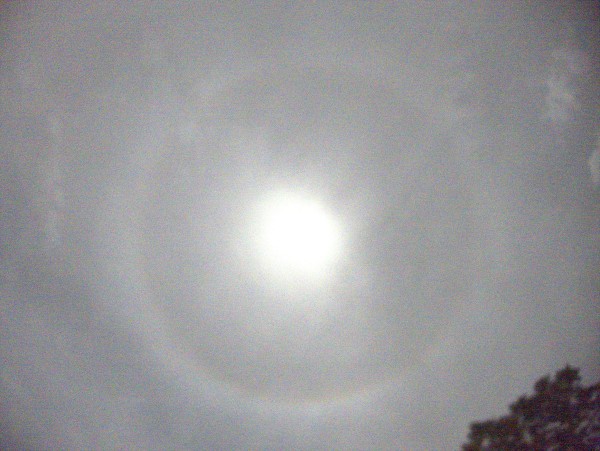 Somehow I spent my whole life without ever seeing such a thing, but apparently it's not uncommon:
A 22° halo is an optical phenomenon that belongs to the family of ice-crystal halos. Its form is a ring with an apparent radius of approximately 22° around the Sun or Moon. When visible around the Moon, it is called a moon ring or winter halo. It forms as direct sunlight or moonlight is refracted in millions of hexagonal ice crystals suspended in the atmosphere.[1] The halo appears large; its radius is roughly the length of an outstretched hand at arm's length.[2] A 22° halo may be visible on as many as 100 days per year – much more frequently than rainbows.
Somehow I still doubt that "more frequently than rainbows" part..