Archive for the 'model trains' tag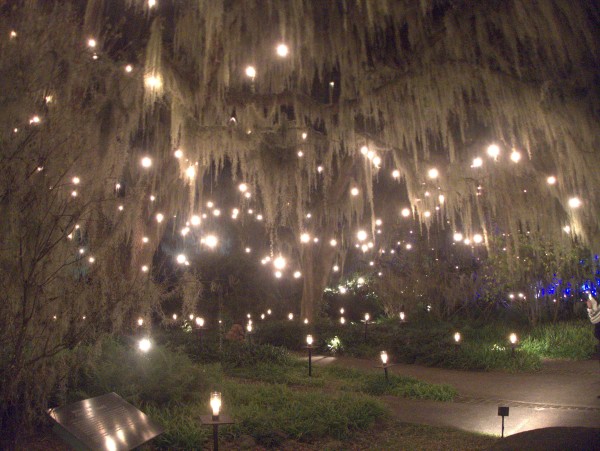 I'm glad I saw this year's Nights of 1000 Candles last week when it was still pleasant outside. I know the folks who saw it tonight were probably brittle with the cold.
Since I couldn't get any weekend tickets, I went on a Wednesday this year,and my impression is it was a little more subdued, but there was still a pretty good crowd. I didn't notice any big changes from last year, but as always, it was a very impressive display, and a nice way to spend an evening. I believe they are sold out for the rest of the year, but if you do find you can get tickets, I recommend it.