Archive for the 'Dreyfuss Road' tag
Posted at 11:48 pm in Uncategorized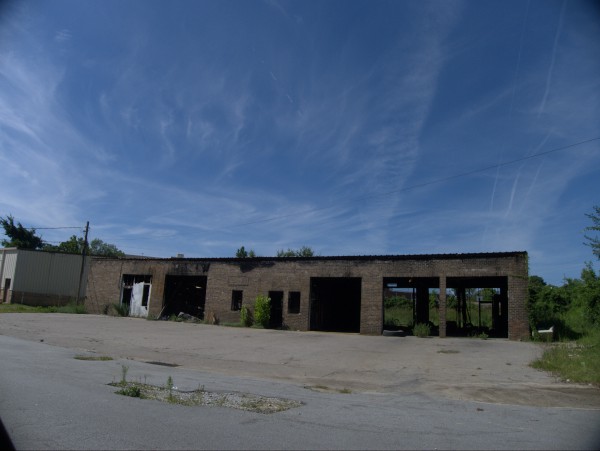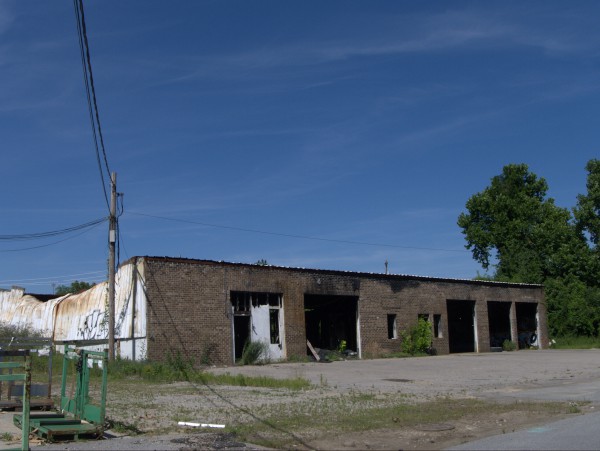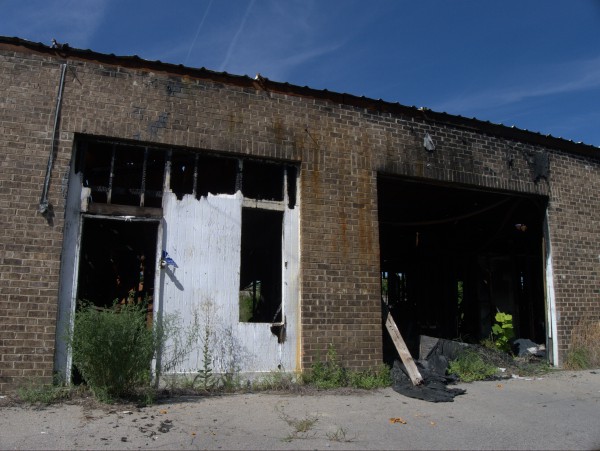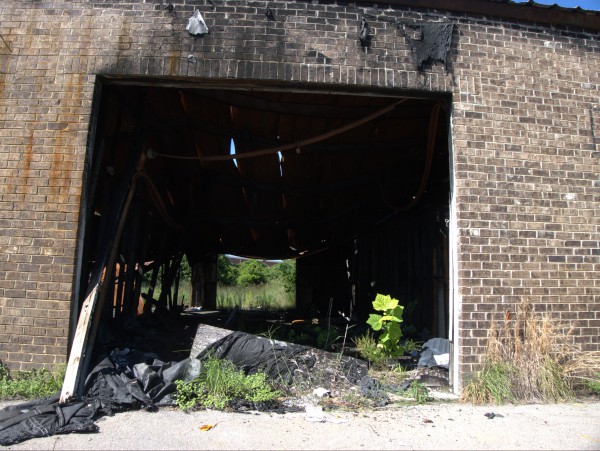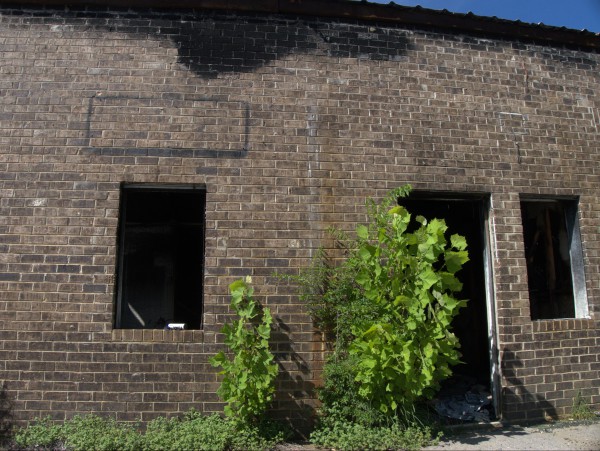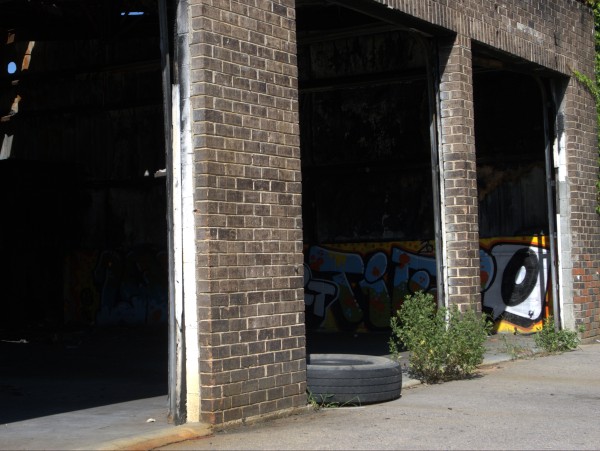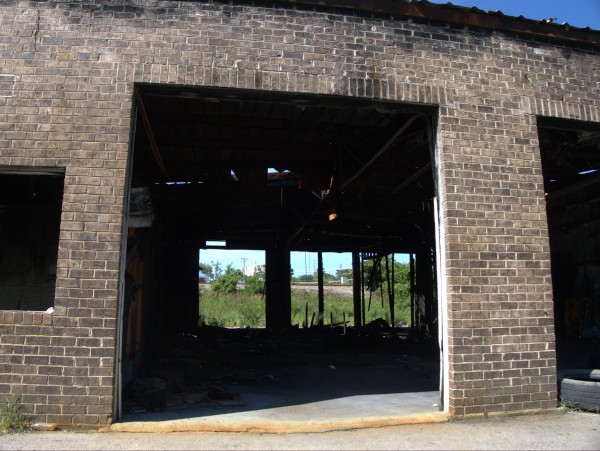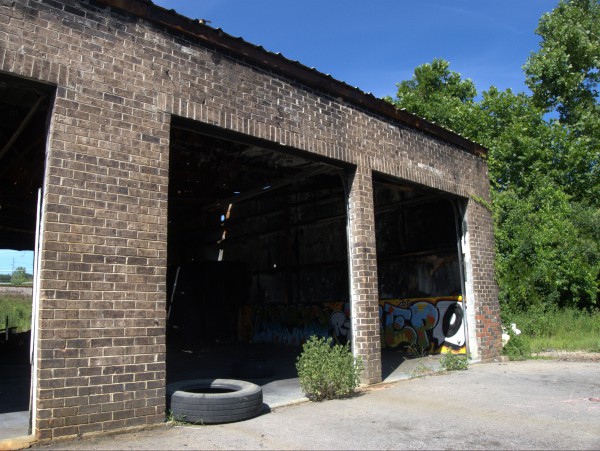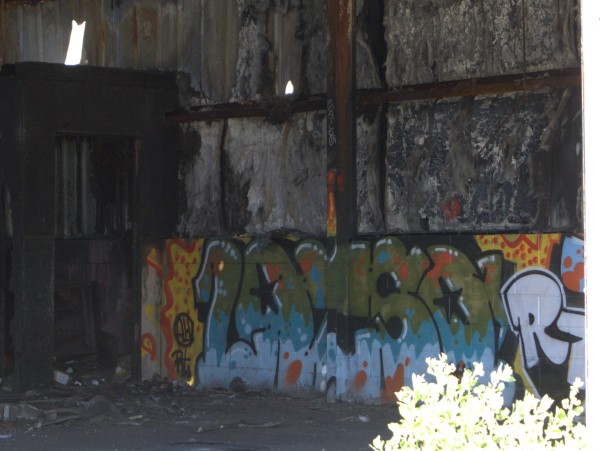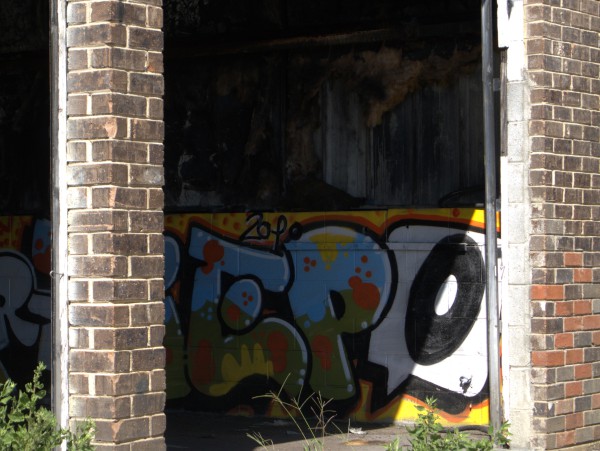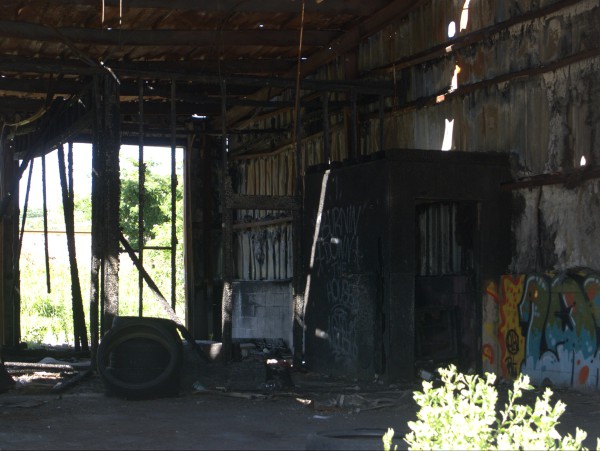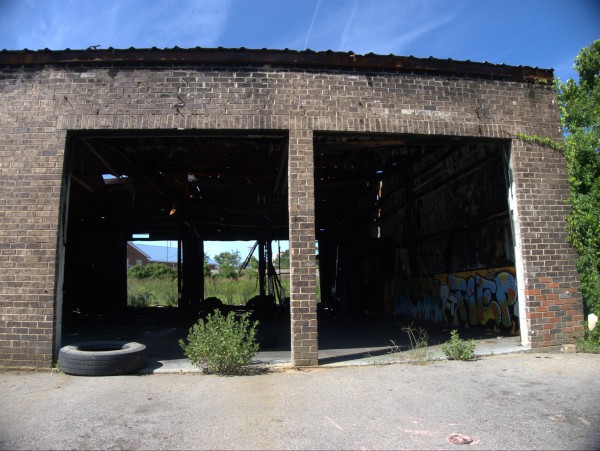 This garage, which apparently caught fire some years ago, is on Dreyfuss Road, just down from the intersection with Assembly Street, and to the north side of the stadium.
I didn't see an intact street number on it anywhere, so I can't google the address to see what it was. It was pretty clearly a commercial garage, but I don't see any evidence of lifts or pits, so prehaps it was more of a dispatch and storage garage than a service one. In any case, the visibility and location are poor for anything catering to the general public. I've put the closing date as the very indefinite "2000s", but even that's just a guess -- 1990s wouldn't surprise me. At any rate it's been derelict long enough to be fairly heavily tagged.
Anyone know what this was?
UPDATE 23 June 2012: Well, commenter badger provides and address "1011 Dreyfuss Road" and a link to this WLTX story about the Christmas Eve 2009 fire that gutted the place. With that address, I was able to find a number of former tenants of the place, and I have changed the post title from "Garage" to a list of names. I also note that I was wrong about the place not catering to the general public.