Archive for the '9700 Two Notch Road' tag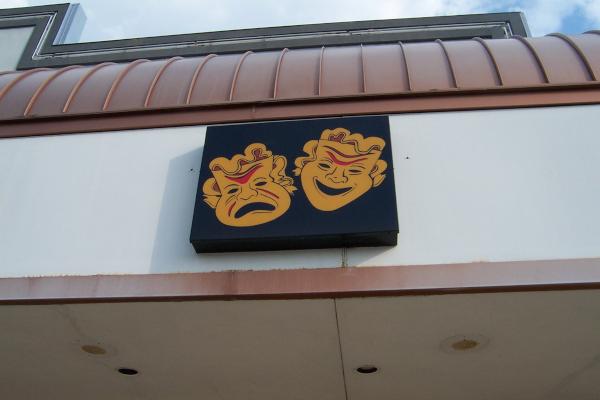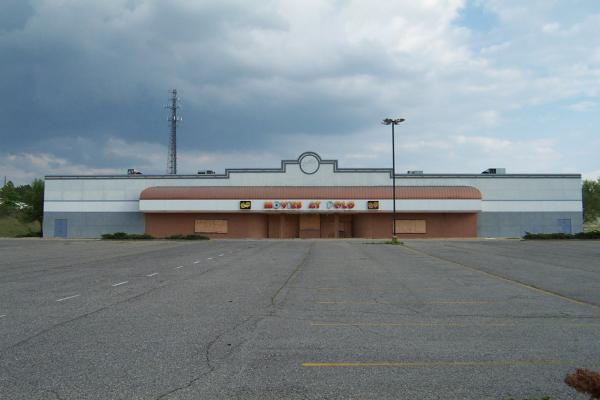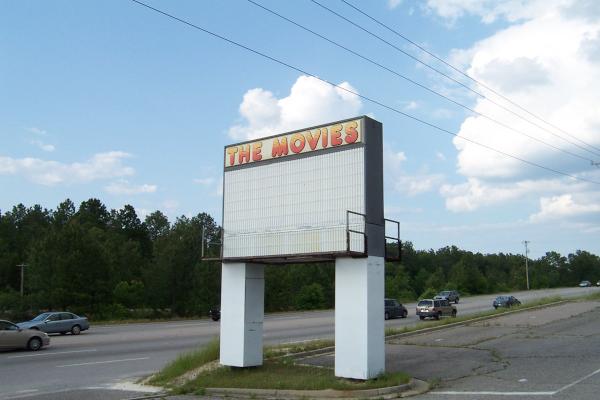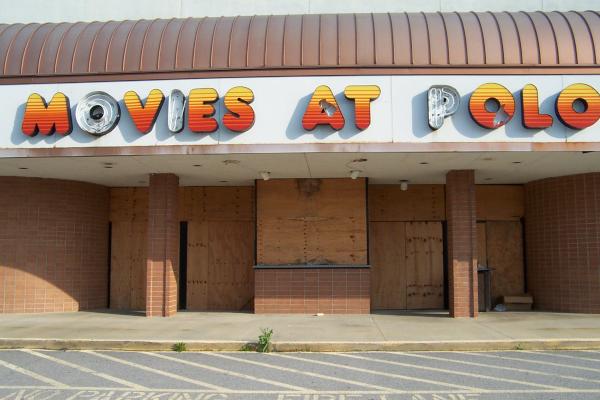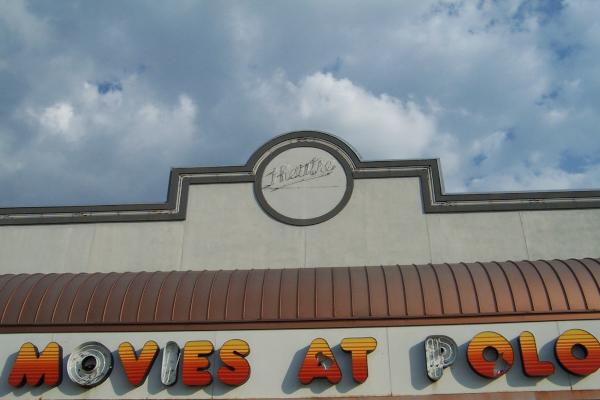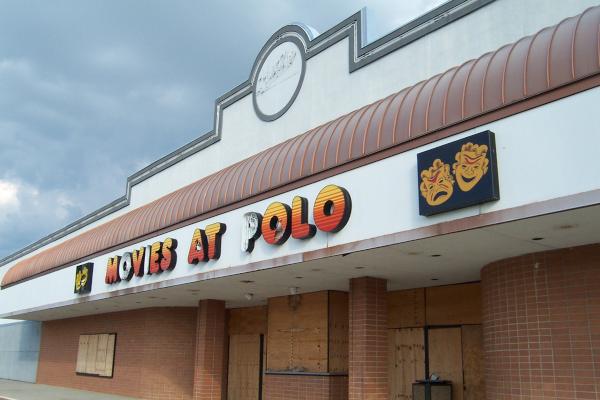 The Movies at Polo opened and closed while I was living in Aiken. I can't recall specifically that I ever saw a show there, though I was in town more weekends than not. I think this place is another example of Pat Berman's underfannied theory of the Columbia movie market. There are simply not enough fannies-on-seats week-in-and-week out in Columbia to support the number of theaters we used to have. Of course in this case, it probably didn't help either that a new theater was in the offing at the nearby Village at Sandhills, though I'm pretty sure The Movies at Polo gave up the ghost before that multiplex opened.
Unlike the Capiton Centre Theatre we can't see with any specificity which movies actually closed this operation, but there has been no lack of bombs in recent years. I like to think it was Son of the Mask.
At any rate, we can see that, as usual, it wasn't a shortage of parking that did the place in: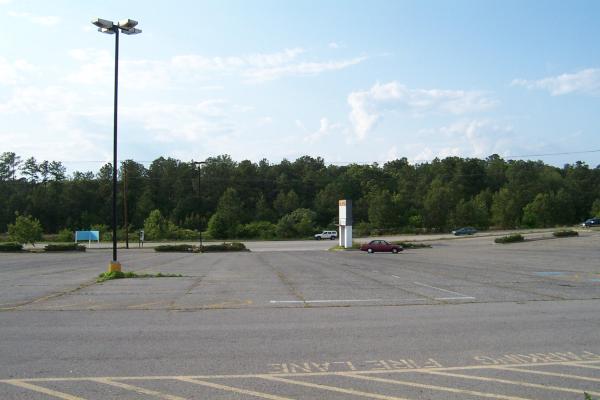 For restaurant buildings, the last stage is the "Asian Buffet" stage. For other retail space, the last stage is the "Self Storage" stage: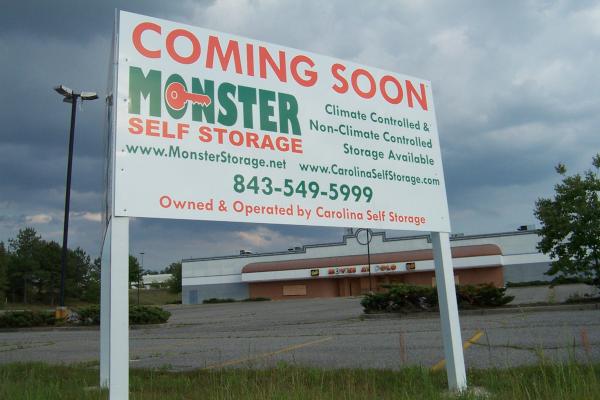 As an aside, The Movies at Polo was actually a rather misleading name, as the place is not that close to Polo Road. The Movies Near Sesqui would have been better.
UPDATE 11 September 2011 -- As mentioned in the comments, there has long been a sign indicating that a funeral home is coming to the property. In fact, the sign has been there long enough that it seems unlikely now. I guess there might be enough room in the old parking lot for such an establishment and its own associated parking, but it would seem rather crowded. The self-storage place mentioned above has been open in the old theater building, and several adjacent new buildings for a good while now.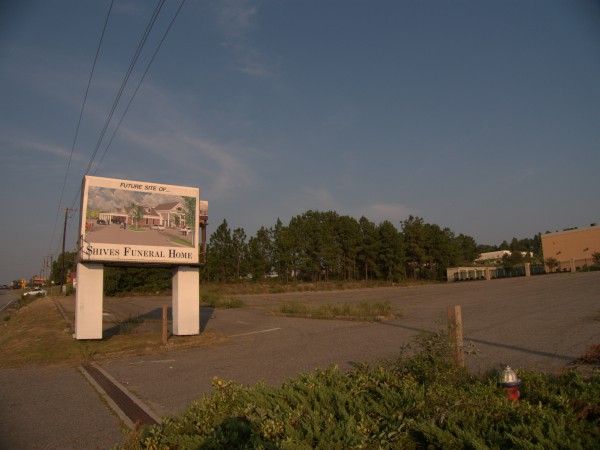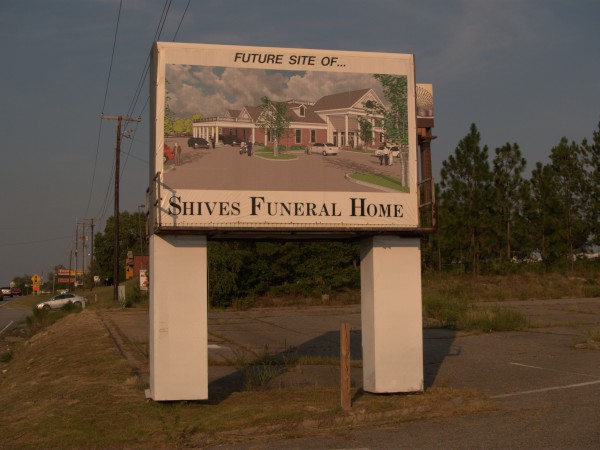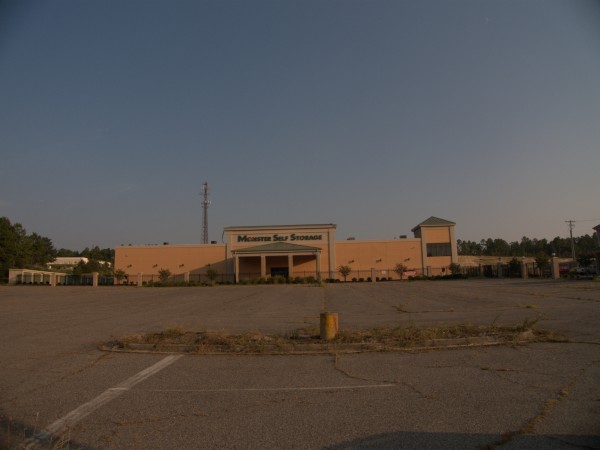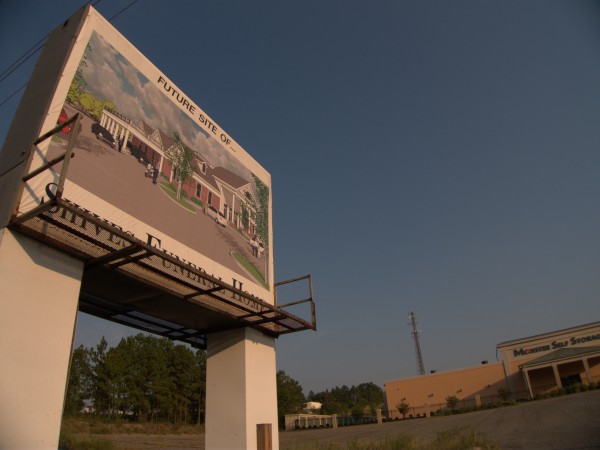 Also, as indicated in the comments, commenter Andrew has pinned the closing date for this place as July 2005, so I have updated the post title to indicate that. Also added the full street address.
UPDATE 27 February 2014 -- Well, I'm not entirely sure what happened here. I always wondered how Shive's could possibly build a funeral home on this site given that Monster had the old theater building, leaving only the old parking lot open -- and funeral homes need lots of parking for visitation and organizing the funeral processions. At any rate, the sign proclaiming this as the new Shive's site sat there for years with no action, and it has finally been replaced with one saying that the new funeral home will be built on Trenholm Road Extension instead (but Monster's sign still welcomes Shive's..)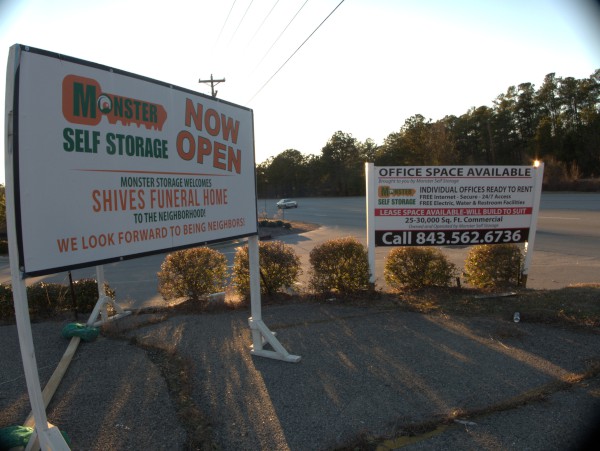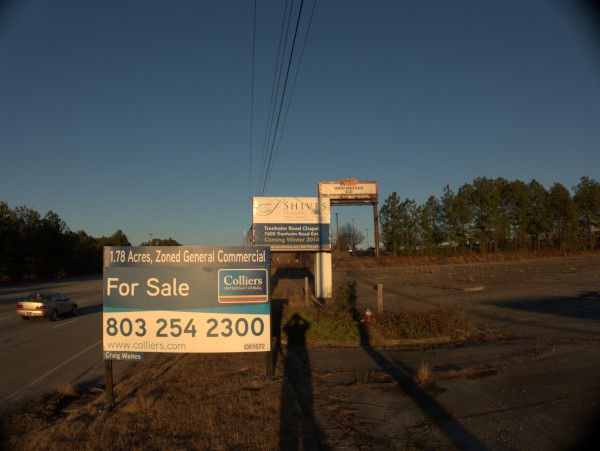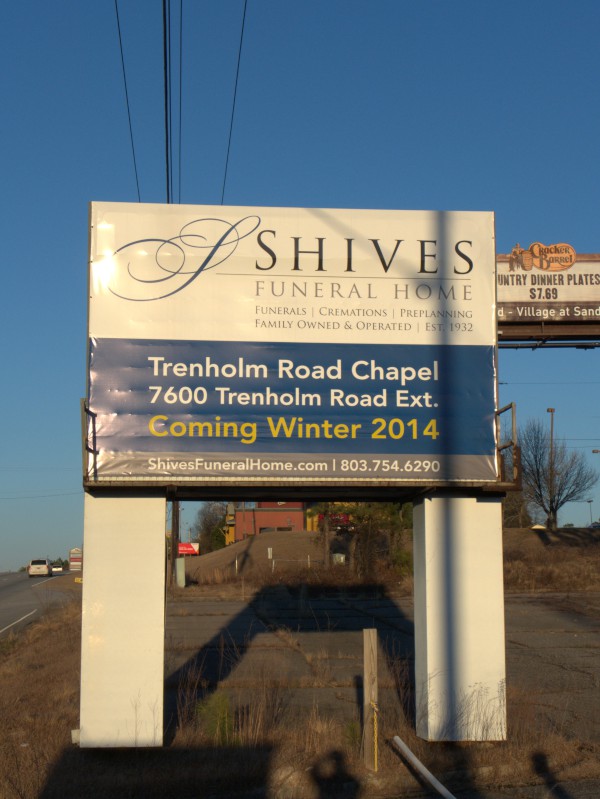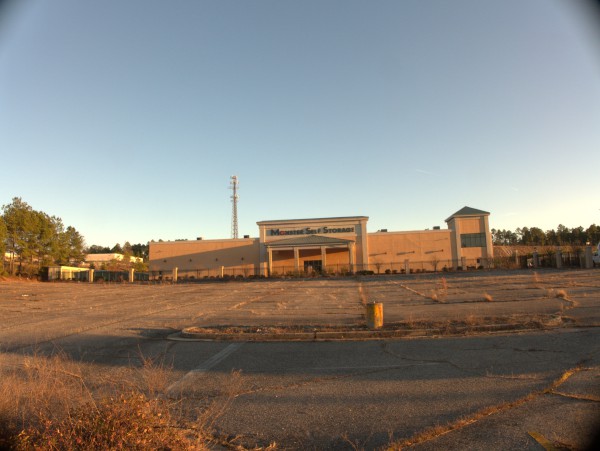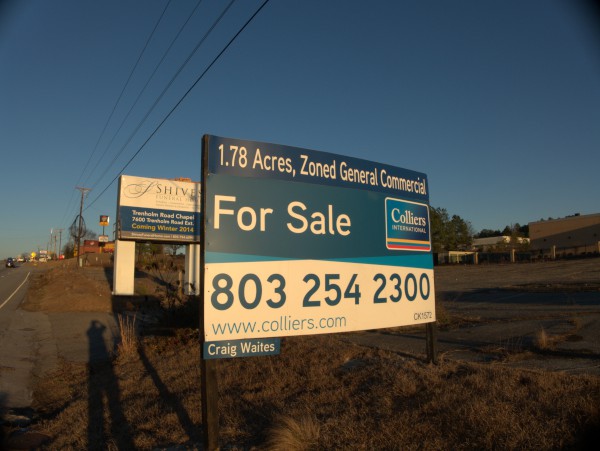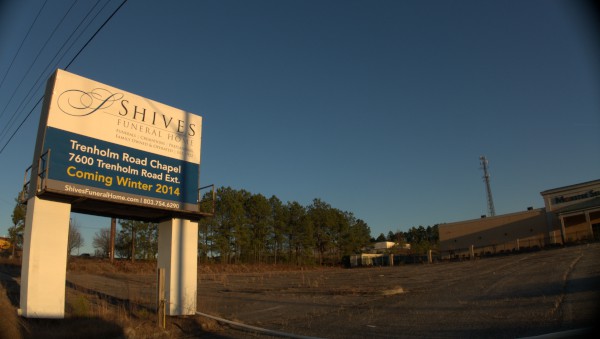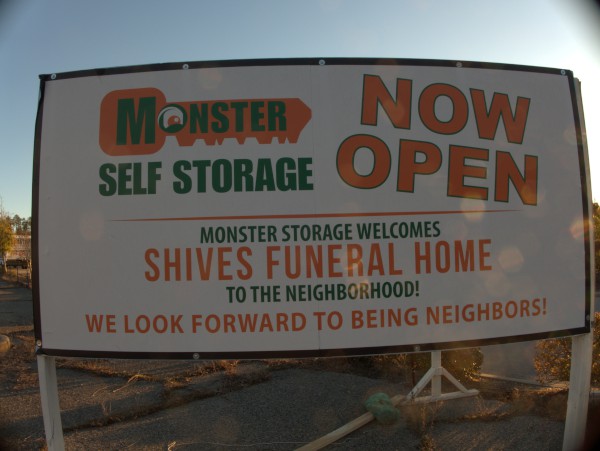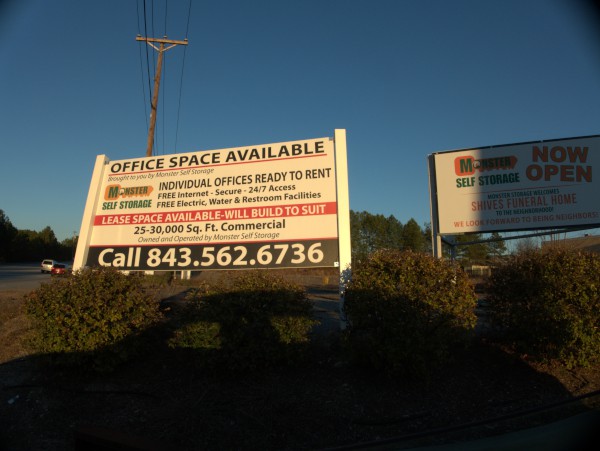 UPDATE 21 April 2014 -- Just for the record, Shive's has broken ground on Trenholm Road Extension & Dawson Road now: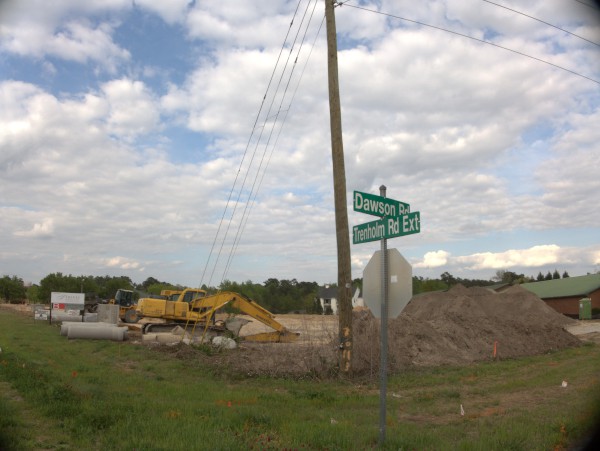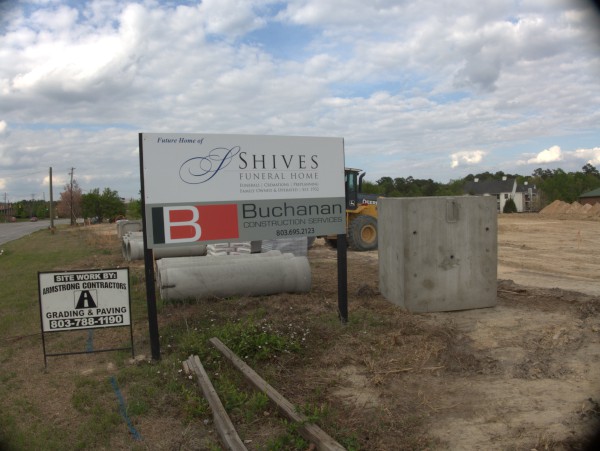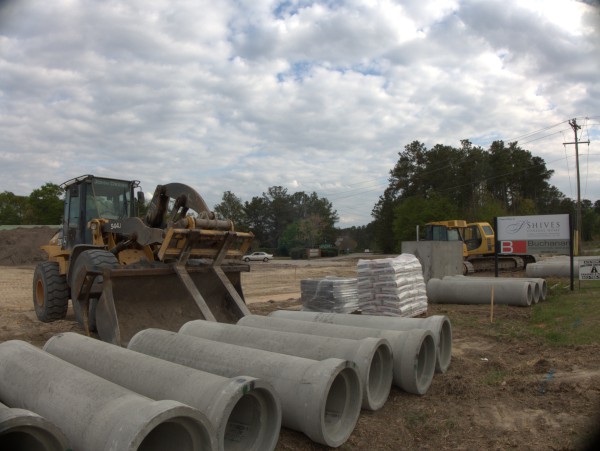 UPDATE 7 June 2016 -- Either vandals, the wind or the property owner have done a number on the old sign: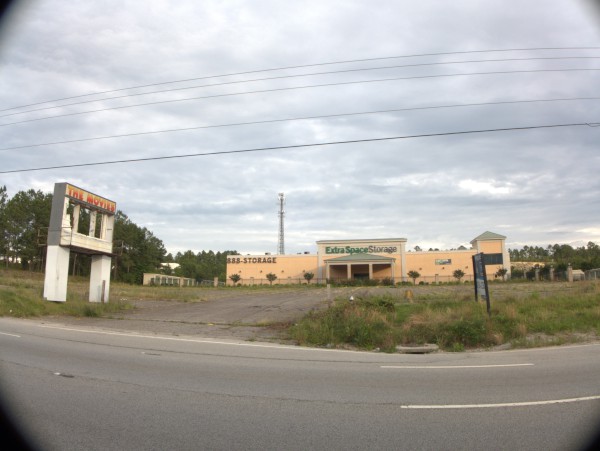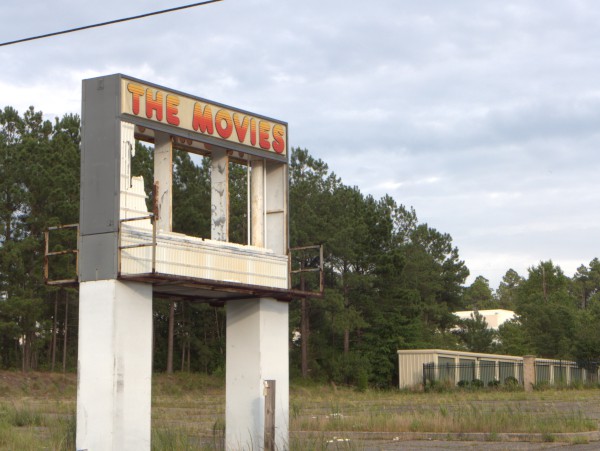 UPDATE 22 March 2017 -- I see the parking lot has finally been sold: