Archive for the '4103 Beltline Bouleavard' tag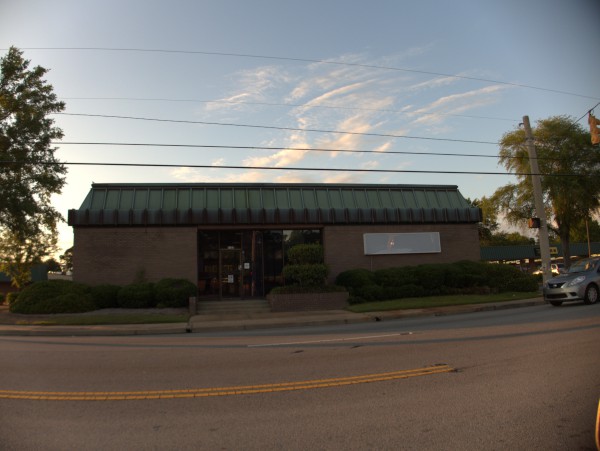 This branch of South Carolina Community Bank was in front of Piggly Wiggly in Edens Plaza on Beltline.
At one time there was also another Columbia branch on Sumter Street, but at this point it looks like the bank is down to one location, in Sumter (the town, not the street).
UPDATE 10 June 2016 -- Not sure where I got my (incorrect) location info, but commenter Andrew has confirmed the one branch is on Sumter Street. Probably the link I was looking at was confusing the town and street. Also, here's a bit more from The Post & Courier on the bank's troubles. And finally, commenter Tom says this building was an NBSC before SCCB.
UPDATE 16 July 2016 -- I went around back of the building, and they must still own it because the ATM is still active: