Posted at 11:00 pm in Uncategorized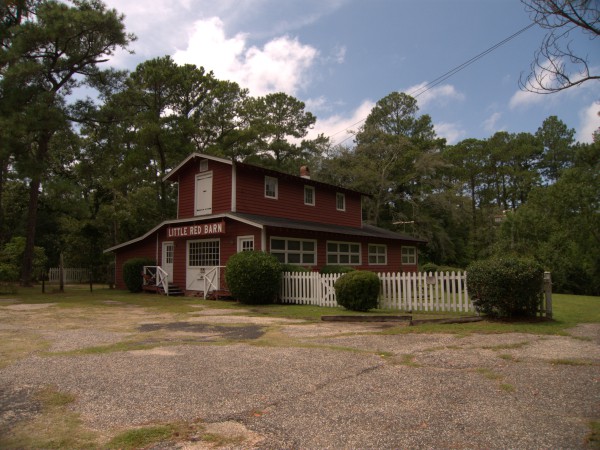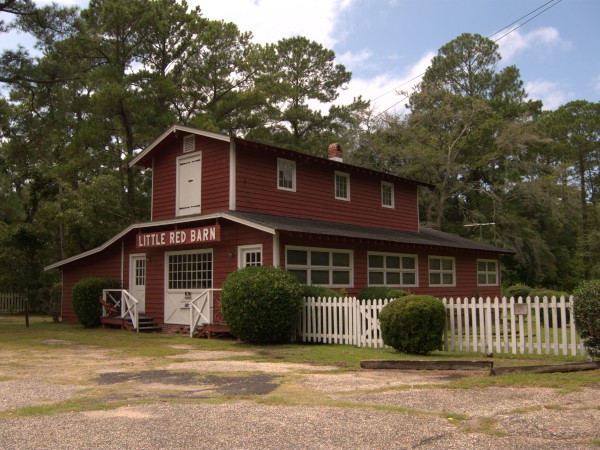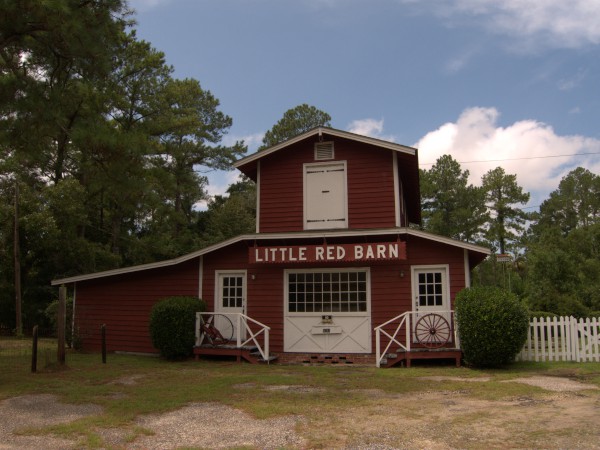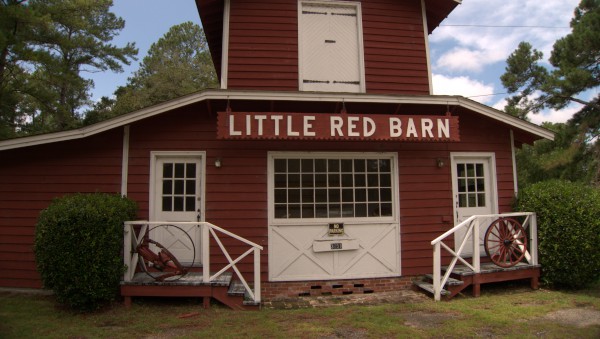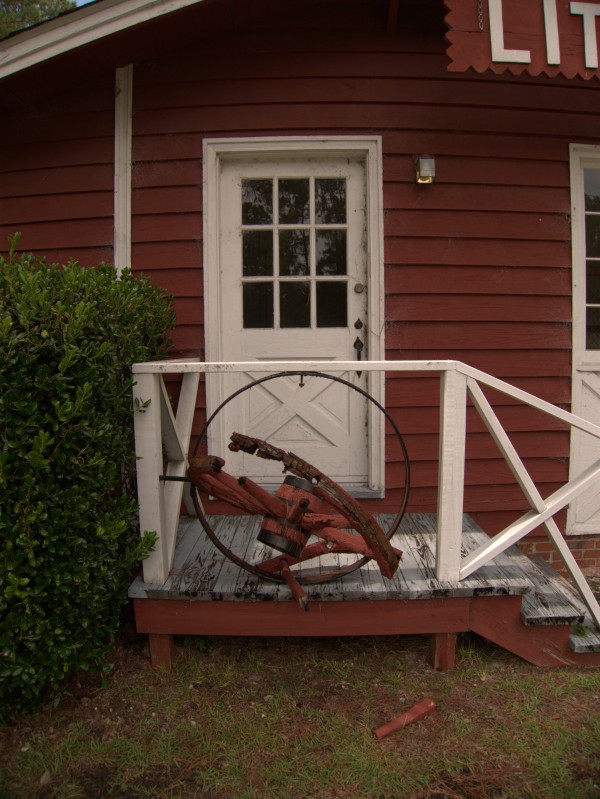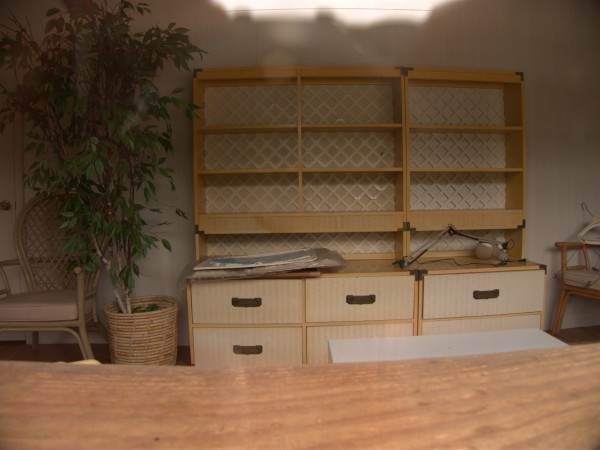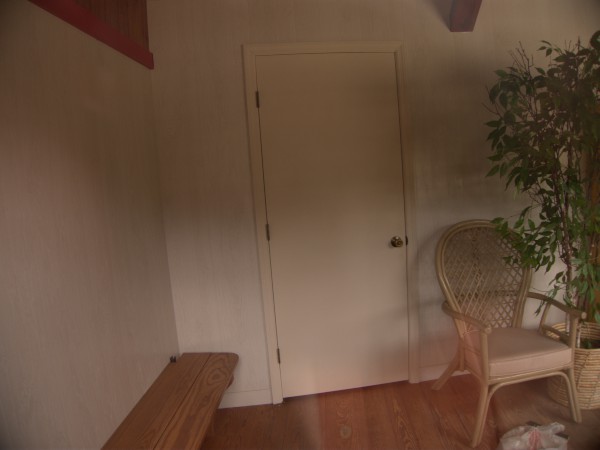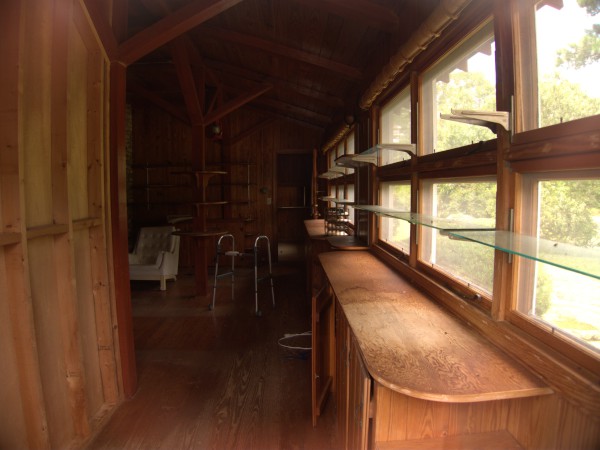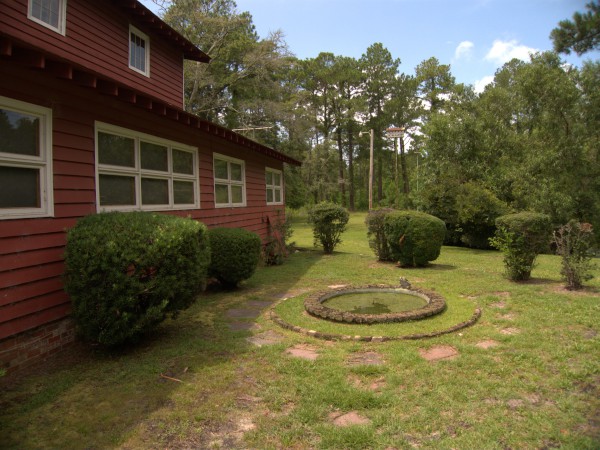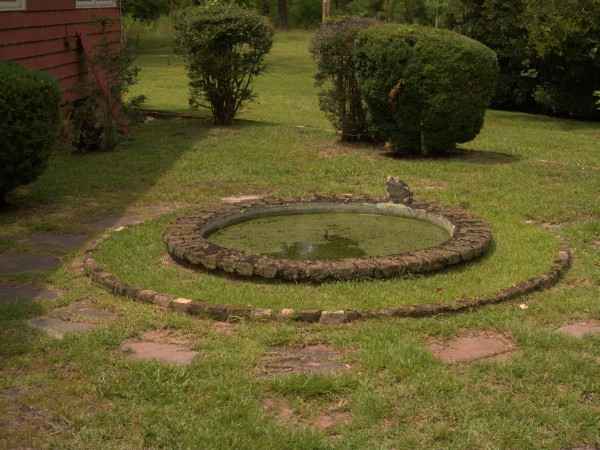 The Little Red Barn was a touristy gift shop that operated on US-17 just north of the draw-bridge in Georgetown during the late 1960s. At least that's when I'm guessing it closed -- I would have been around 9 or so years old, so the memories are pretty vague at that remove.
The place was (and is) on the route between Columbia and Pawleys Island, and was a stop we kids always wanted our parents to make, though they did so very infrequently.
Inside, the place was kind of Hammock Shop-lite, and skewed a bit more to the tacky side of roadside tourism, or at least those were the items most interesting to me. I remember bein particularly scandalized by a "belly button lint picker" joke device, and I'm sure there were some "Please Don't Pick The Daisies" type postcards.
Outside, though was the reason the place was really special to us kids: peacocks!
There was a little open shed to the left and behind the actual "red barn" building, which had a number of peacocks behind screen wire (I think that sometimes they would walk around "loose" as well). The thing about peacocks is that they don't feel like showing off very often, but when they do, it's spectacular and given that these were the only peacocks we had ever seen besides NBC, we always wanted to stop on the off chance that they felt pretty that day.
After the Red Barn closed as a gift shop, my memory is that it was vacant for a while, and then in the 1970s, it became the office building for a plant nursery which was run on the land surrounding the building. I think that lasted until quite recently, but is now closed, and the building is again unused (and starting to need a few repairs).
As for the peacocks? Well, I suspect they tasted like chicken.
UPDATE 16 June 2011: Added 14 August 2010 Photoset.
UPDATE 23 May 2012: Updated the closing date in the post title from "1960s" to "1970s" based on commenter Ali's information.
3 Responses to 'Little Red Barn, 3051 Ocean Highway (US-17), Georgetown: 1970s'
Subscribe to comments with RSS or TrackBack to 'Little Red Barn, 3051 Ocean Highway (US-17), Georgetown: 1970s'.
Leave a Reply