Posted at 3:42 am in Uncategorized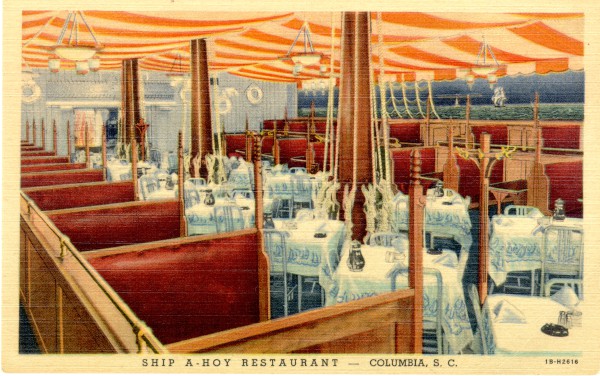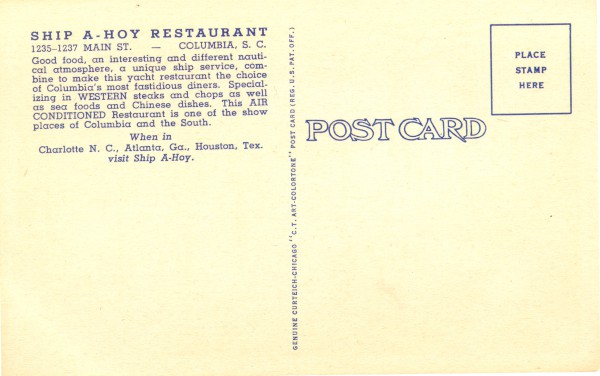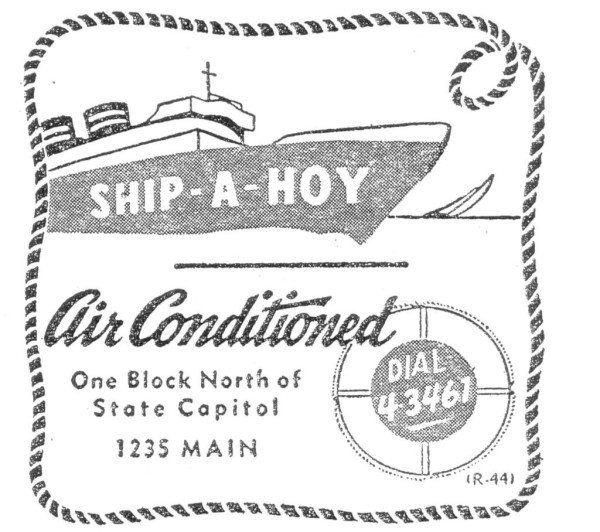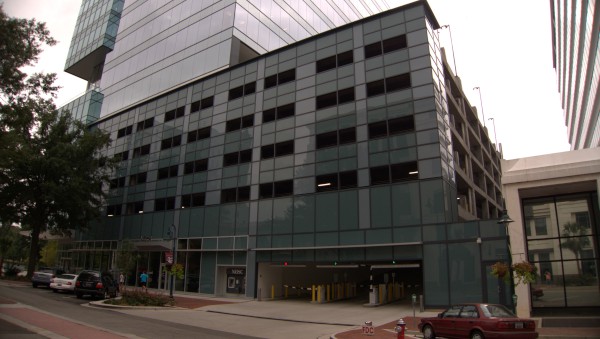 I first became aware of Ship-A-Hoy in Augusta Georgia. The restaurant has changed owners since then, but when I started working in Augusta, the Athens Restaurant & Taverna at the foot of the Bobby Jones Expressway was run by a man who had some family connection to the Columbia Ship-a-Hoy and he had several black and white photos of the interior posted by the cash registers.
Given that it had closed before I was born, I had never heard of Ship-A-Hoy, but the pictures showed a really elaborate interior, someplace that very much said "fine dining" rather than "fish camp".
As near as I can figure, the restaurant would have been about where the parking garage in the NBSC building now is. Certainly the Ship-A-Hoy building itself is gone, as currently NBSC is 1221, and the next building is 1241. The phonebook ad (from 1959) lists the address as 1235, but the postcard lists it as 1235 - 1237 suggesting Ship Ahoy was a pretty big place.
7 Responses to 'Ship-A-Hoy, 1235 Main Street: 1959'
Subscribe to comments with RSS or TrackBack to 'Ship-A-Hoy, 1235 Main Street: 1959'.
Leave a Reply