Posted at 4:47 pm in Uncategorized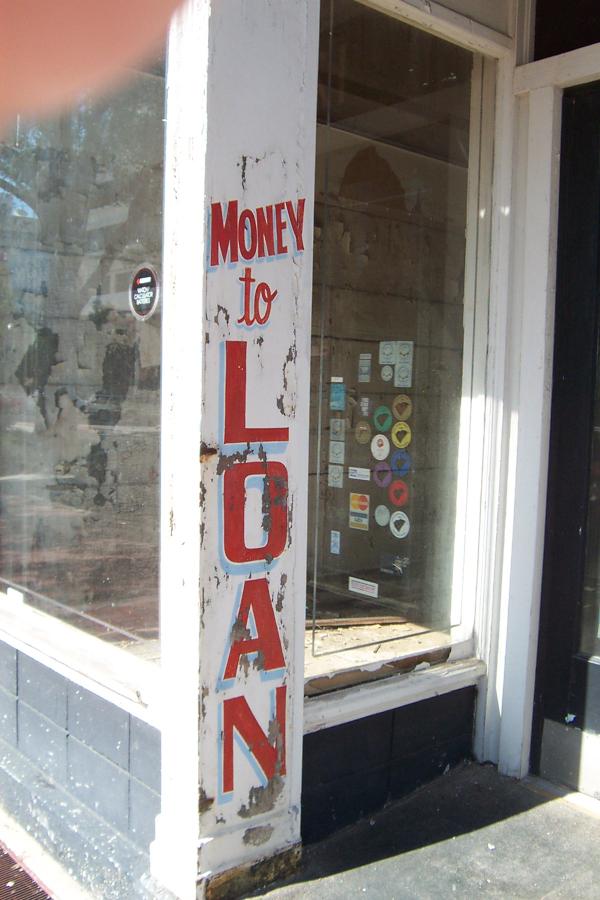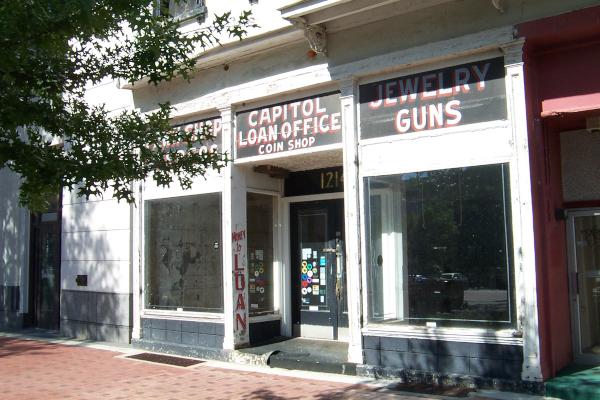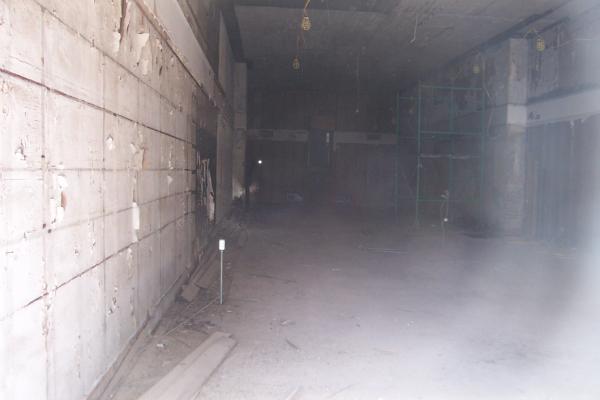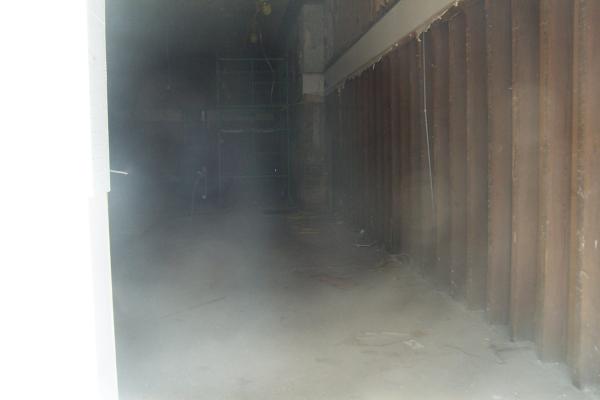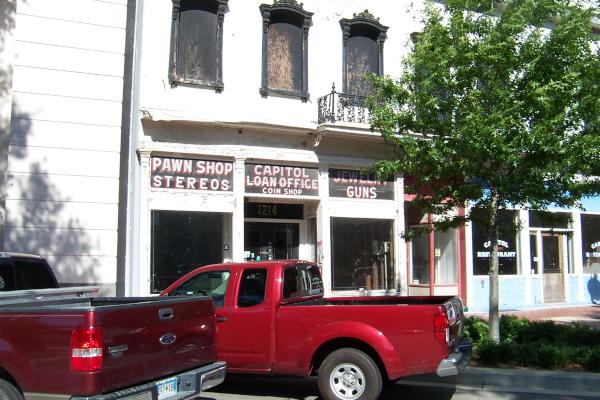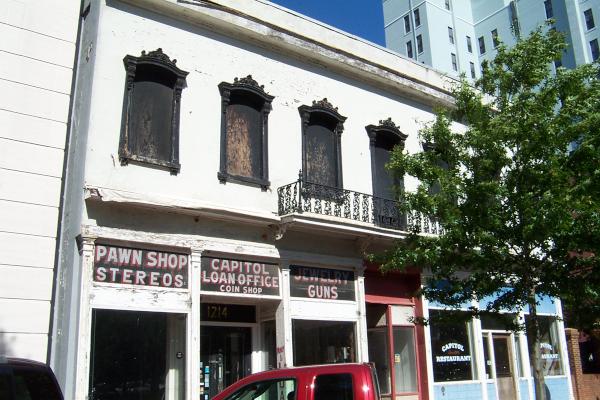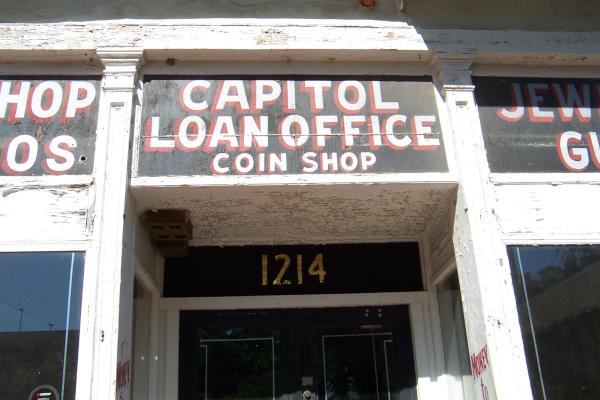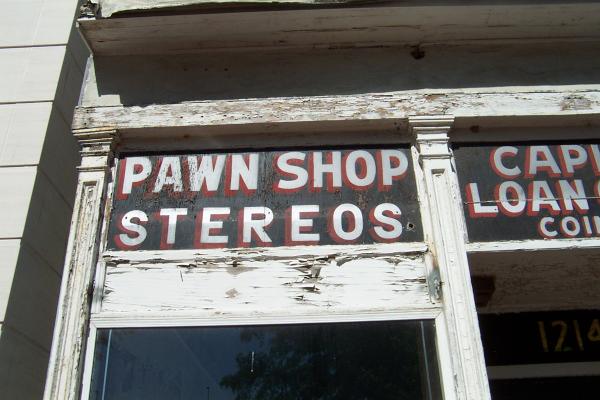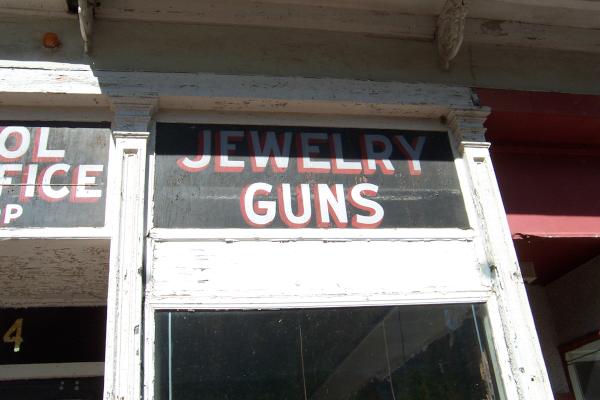 At one time, downtown had a lot of pawn shops. I seem to recall several on Assembly Street. There are fewer nowdays. Some of them got re-developed, and I think some of them got out-competed by shops in more logical places like Decker Boulevard. I never went into one until I was in my 40s. Though I can't recall either of my parents ever saying anything against pawn shops, I just always had the feeling growing up that they were sort of places of ill-repute. Perhaps that's because the classic n'er-do-well Andy Capp was the only character I associated with the shops.
I believe this shop on Main closed at about the same time as the Capitol Restaurant and that First Citizen's is supposed to do something with the property someday. Maybe they'll open it back up. I should think pawn-shopery is a lot less risky than mortgage lending..
UPDATE 4 May 2010: Added full street address to post title.
3 Responses to 'Capitol Loan Office, 1214 Main Street: 2002'
Subscribe to comments with RSS or TrackBack to 'Capitol Loan Office, 1214 Main Street: 2002'.
Leave a Reply