Archive for the 'tacos' tag
I've never been to a Del Taco, and had it in my mind that I would try this one someday. In the event, as happens all too often, I did not get around to it before it closed. The place has already been completely gutted, and is in the process of setting up to be a Taco Bell (which I will almost certainly not be visiting). The building was actually fairly new, with Del Taco being a completely new build after the Clear View Car Wash building was razed in 2014.
I see from Wikipedia, that Jack In The Box bought Del Taco, finalizing in March of this year. My guess is that closing this location probably has something to do with JITB's strategy for the chain.
(Hat tip to commenter Heath)
UPDATE 26 January 2023 -- Taco Bell is now open in this spot: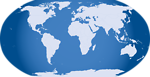 According to the pictures from October 2016 above, One Taco Two Taco opened on 20 October 2016 in the former Buddy's Saucy Dogs location. From the notice posted on the door in the pictures below, it appears they lasted into November or December of 2017. I like tacos, but it's far enough away from me that I never go the chance to stop by.
(Hat tip to commenter ED)
Well, this seems to be the end of local fast Mexican stalwart, Taco Cid. This is a chain that once had a presence as far abroad as both Greenvilles, though it was recently down to one, non-custom-built, storefront location near the airport (having moved from the Charleston Highway in the summer of 2014).
I used to frequent the Decker location from time to time as part of a pre-roadtrip ritual, and thought it was pretty decent. In recent years, the chain has gotten some negative publicity over an edgy ad campaign, and some people have said here that they also lost their longtime sauce recipe to a change in food service vendors.
At any rate, while a sign inside the closed Platt Spring Road location offers some hope for the future, it appears that at this time, the Taco Cid website is down and the Taco Cid Facebook page has been closed.
For now, you can see the final cached version of that facebook page, announcing the closing, here.
(Hat tip to commenter Kc)
UPDATE 30 August 2022: Updating tags, adding map icon.
UPDATE 8 June 2023 -- Now Taqueria La Poblanta: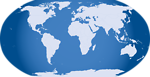 Here's an interesting little restaurant building in Lexington. It was last a San Jose until that operation relocated to 115 North Point Drive, but the building obviously predates that. It has a familiar look, but I can't quite place it. I would say the front extension was not part of the original building.
The building looks a bit forlorn now, but the murals are a nice touch.
UPDATE 22 April 2013: Added Taco Cid to the post title based on the comments and the 1985 phonebook.
UPDATE 29 NOvember 2017 -- as mentioned elsewhere by commenter ED, this building has now been razed:

UPDATE 30 August 2022: Updating tags and adding map icon.
UPDATE 25 January 2023: Add tag.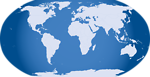 With a name like Senor O'Malley's this place sounds like Columbia's answer to Charleston's Jaunita Greenberg's. I have to admit though that I was completely unaware of it, despite having been in the area multiple times recently.
From the local blogger reviews here and here, it souunds as though I probably would have liked it, though perhaps not when the college crowd was out strong.
(Hat tip to commenter MB)
Posted at 11:30 pm in Uncategorized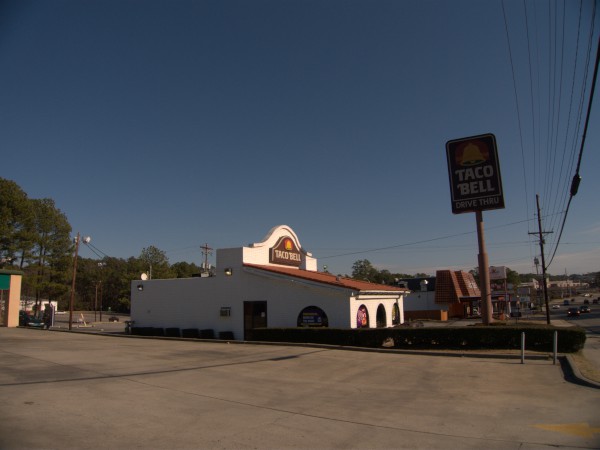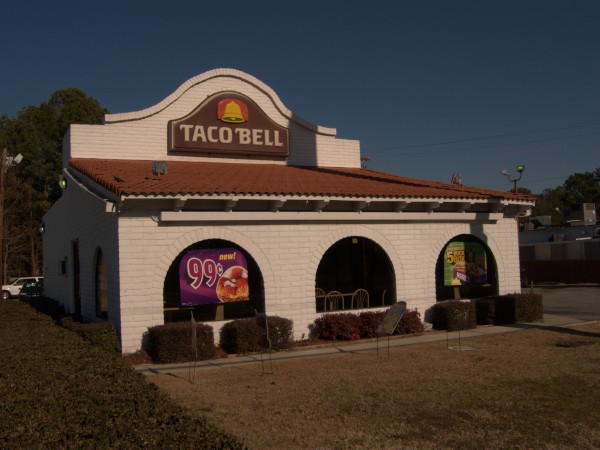 Well, another of the old-style "southwestern" Taco Bell locations has bitten the dust. This one is on Decker Boulevard sort of across from Dent Middle School and next to the old Popeye's / Aloha / Best China/ etc location. While I like the look of this older Taco Bell, the lot and building did have the disadvantage that the drive-through was done through the passenger side window, which is not optimal.
I also like that the manager (or whoever was assigned to do it) was apparently a gardener, taking care to put the "what variety is this" stakes out by the flower plantings.
With the closing of this building, the Taco Bell franchaise moves down towards Two Notch several blocks, setting up shop in a new building at the corner of Decker and Trenholm Road extension on the lot formerly housing Grandy's (whose forlorn building was finally torn down to make way for the new one).
Posted at 4:29 am in Uncategorized
Here's another old-style Taco Bell that has moved to a new location (739 Knox Abbott Drive in this case) with drive-through capabilities and the new-style chain architecture. There is still an old-style one on Decker Boulevard (though I believe it already has a drive-through) but the ones on Devine Street and Broad River Road are gone and/or moved.
This is really too many pictures, but I like these buildings, and I like clouds. The last picture is of their new location, which is several blocks towards the river.
UPDATE 24 Sep 2010 -- As noted by commenter Jamie, the building has been re-painted, and there has been some work to convert it to a Wata Wing, but that seems to have stalled: