Posted at 11:30 pm in Uncategorized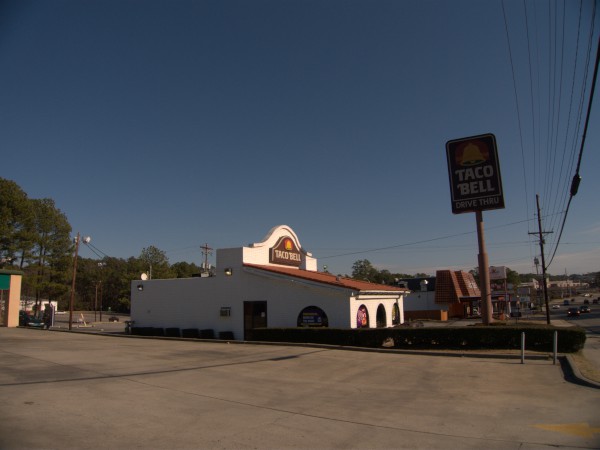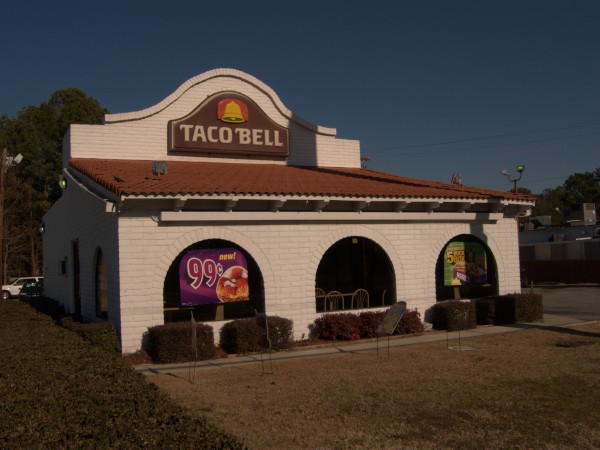 Well, another of the old-style "southwestern" Taco Bell locations has bitten the dust. This one is on Decker Boulevard sort of across from Dent Middle School and next to the old Popeye's / Aloha / Best China/ etc location. While I like the look of this older Taco Bell, the lot and building did have the disadvantage that the drive-through was done through the passenger side window, which is not optimal.
I also like that the manager (or whoever was assigned to do it) was apparently a gardener, taking care to put the "what variety is this" stakes out by the flower plantings.
With the closing of this building, the Taco Bell franchaise moves down towards Two Notch several blocks, setting up shop in a new building at the corner of Decker and Trenholm Road extension on the lot formerly housing Grandy's (whose forlorn building was finally torn down to make way for the new one).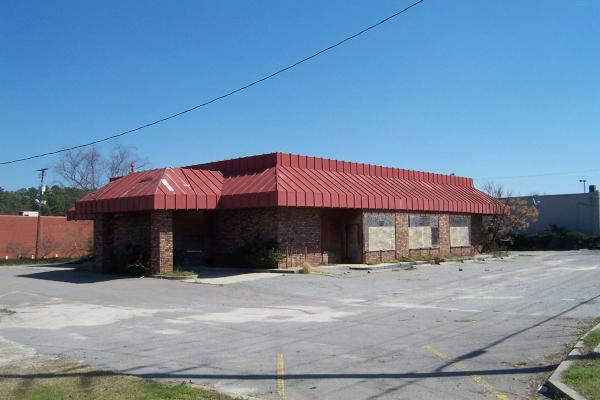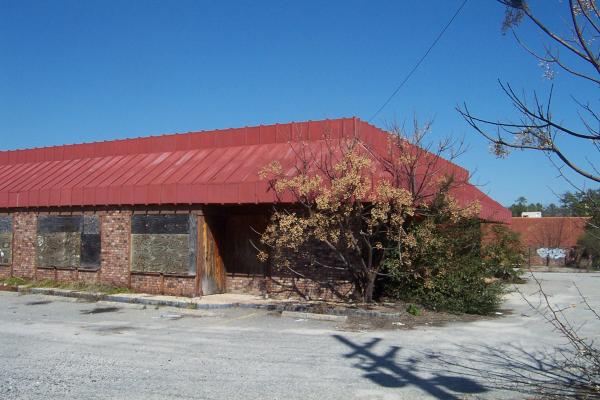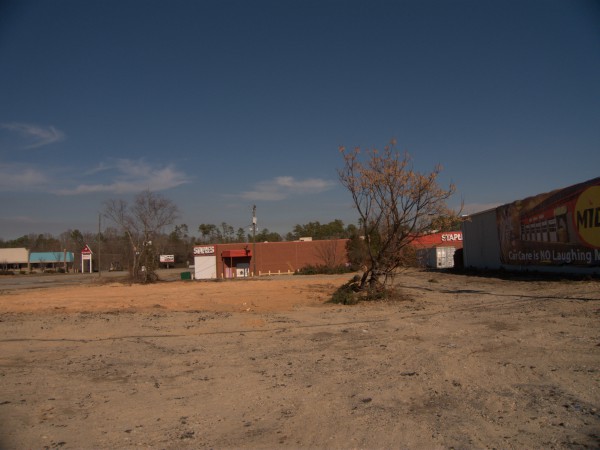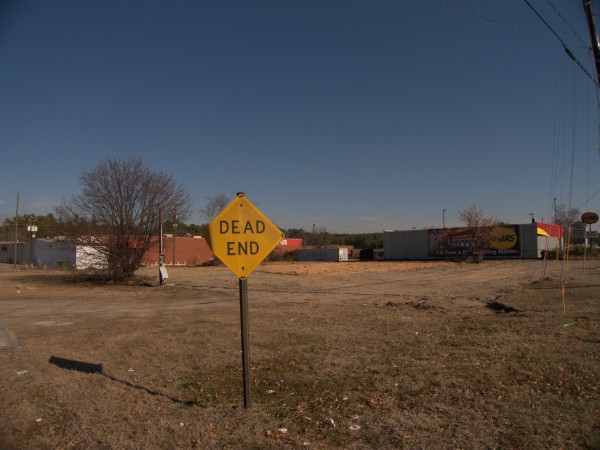 UPDATE 23 December 2011 -- As noted in the comments, Nick's Gyros & Seafood is going in. Since their current location on Two Notch in the old Wendy's building is less than a mile from here, I would guess they are moving rather than adding a new location. I probably would have checked them out by now, but I'm not willing to put up with seafood smell to have a greek salad..
UPDATE 15 January 2012 -- Well, the Nick's is open in this location. (And contrary to my speculation, the first Nick's on Two Notch remains open as well):
5 Responses to 'Taco Bell, 2632 Decker Boulevard: 30 June 2011 (moved)'
Subscribe to comments with RSS or TrackBack to 'Taco Bell, 2632 Decker Boulevard: 30 June 2011 (moved)'.
Leave a Reply