Archive for the 'Springdale' tag
I think given the complementary signage, these two storefronts on Platt Springs Road, next to the final location of Taco Cid, were clearly under the same ownership and probably run together. I can't find out much other information, but the last google reviews suggest they closed about this time last year.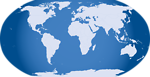 (Hat tip to commenter Andy)
Earlier this year, commenter Andy reported that this Springdale auto repair operation was probably closed. I drove out there, to an area I was totally unfamiliar with (one of the perks of this hobby) but could not tell if it were in fact closed or not. (It was a Sunday, I believe). Later, commenter Payne confirmed the closing,and when I drove back out there, there was a real-estate sign in front, and the business signs were down.
I kind of wish I had seen the Christmas lights lit up.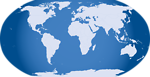 I happened to turn down Boston Avenue behind Lizard's Thicket in Springdale today, and noticed this closed diner that I had not been aware of. I'm guessing it was built in the 1960s for some fast food chain, but the last tenant was Marion's Diner (listed in the phonebook simply as Diner). They have a number of very good reviews online, and appear to have combined Southern Meat & Three with standard fast-food offerings.
You can see some pictures of the place in operation here.
Well, this seems to be the end of local fast Mexican stalwart, Taco Cid. This is a chain that once had a presence as far abroad as both Greenvilles, though it was recently down to one, non-custom-built, storefront location near the airport (having moved from the Charleston Highway in the summer of 2014).
I used to frequent the Decker location from time to time as part of a pre-roadtrip ritual, and thought it was pretty decent. In recent years, the chain has gotten some negative publicity over an edgy ad campaign, and some people have said here that they also lost their longtime sauce recipe to a change in food service vendors.
At any rate, while a sign inside the closed Platt Spring Road location offers some hope for the future, it appears that at this time, the Taco Cid website is down and the Taco Cid Facebook page has been closed.
For now, you can see the final cached version of that facebook page, announcing the closing, here.
(Hat tip to commenter Kc)
UPDATE 30 August 2022: Updating tags, adding map icon.
UPDATE 8 June 2023 -- Now Taqueria La Poblanta: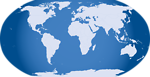 Posted at 12:12 am in Uncategorized
This hotel is down one of those "suicide" Interstate frontage roads like Garner Lane where they use the same on-ramp as the Interstate for frontage access. I don't like 'em.
Anyway, the Cambridge Plaza Hotel there is currently undergoing renovation. It should be back, possibly with increased signage, fairly soon.
UPDATE 4 Jun 2014 -- Commenter Bobby verifies that this place was once a Best Western so I have added that to the post title.
UPDATE 26 June 2014 -- Looks like it's to be a Super 8 when it reopens:
Posted at 1:17 am in Uncategorized
Platt Springs road has an improbable number of jewelry stores, but now there is one less, and Lonely Street is in fact a bit more lonely..
According to their ad, Jewelry Warehouse had been there since 1977. Now they have closed their flagship store, and are in the process (which seems a bit protracted) of moving to Parkland Plaza and into the old Parkland Pharmacy location.
Posted at 11:12 pm in Uncategorized
This little stripmall storefront on Platt Springs Road has apparently been a number of restaurants over the years.
I'm guessing Jilanos was the last as I can't find TK's Pizza in the phonebook, and when I enhance that blank sign and turn it around, I get the Jilanos marquee:
Posted at 11:13 pm in Uncategorized
While I was in Springdale last weekend getting some Jewelry Warehouse pictures, I noticed this building set well back from the road. For some reason, perhaps the parking sign for the adjacent business, I expected I would find that it was some sort of lawn & garden store, but a little googling reveals it as the site of several light industrial operations, both in construction and fishing. (Google also claims 3142 is the Springdale Shopping Center, but I think that must be the strip mall on the next lot).
Note the stone facade on the porch of the building. You don't see too much of that anymore.
Posted at 11:39 pm in Uncategorized
Well, it's back to Airport Tec Plaza for this closing.
Blimpie is not a chain I've ever tried, though I like subs. I think that's probably because a lot of its locations tend to be in gas-station/convenience stores, and that sort of devalues a brand for me. I do have to give them props for suggesting a non-submarine referent for their sandwiches however.
At any rate, this location anchored the east end of the same little strip mall where Marino's Bistro was
Posted at 11:26 pm in Uncategorized
I was unaware of Marino's Bistro, or indeed of this whole little strip mall near the Airport on Platt Springs Road, until recently.
I like the sign for the plaza, which has a sort of retro look without trying too hard. I don't know anything about Marino's itself, other than that it sounds Italian, which is always an indicator that I will have a better than average chance of liking a place. I'm putting the closing date as February, as the new phone books (which you can see outside the door -- one of the common sights of a closing) came out then.
(Hat tip to commenter fourlizards.)