Archive for the 'Airport Tec Plaza' tag
I think given the complementary signage, these two storefronts on Platt Springs Road, next to the final location of Taco Cid, were clearly under the same ownership and probably run together. I can't find out much other information, but the last google reviews suggest they closed about this time last year.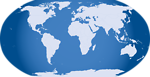 As mentioned by commenter Zach, Paul's Barber Shop in the strip at the corner of Lexington Drive & Platt Springs Road has moved. The new locaiton is 2361 Augusta Hwy Suite E, Lexington, SC 29072.
I mostly know Airport Tec Plaza as the final resting place for Taco Cid.
(Hat tip to commenter Zach)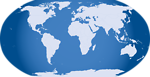 Well, this seems to be the end of local fast Mexican stalwart, Taco Cid. This is a chain that once had a presence as far abroad as both Greenvilles, though it was recently down to one, non-custom-built, storefront location near the airport (having moved from the Charleston Highway in the summer of 2014).
I used to frequent the Decker location from time to time as part of a pre-roadtrip ritual, and thought it was pretty decent. In recent years, the chain has gotten some negative publicity over an edgy ad campaign, and some people have said here that they also lost their longtime sauce recipe to a change in food service vendors.
At any rate, while a sign inside the closed Platt Spring Road location offers some hope for the future, it appears that at this time, the Taco Cid website is down and the Taco Cid Facebook page has been closed.
For now, you can see the final cached version of that facebook page, announcing the closing, here.
(Hat tip to commenter Kc)
UPDATE 30 August 2022: Updating tags, adding map icon.
UPDATE 8 June 2023 -- Now Taqueria La Poblanta: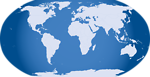 Well, I was going to wait until I got over to the area again to get some pictures of the abandoned old location, and the new location in operation, but that didn't happen this weekend, and there's been a lot of Taco Cid talk here lately, so I'll go ahead with what I've got.
Longtime local Mexican fast-food restaurant Taco Cid has moved from their Cayce location near Piggy Park and out to Airport Tec Plaza at 3313 Platt Springs Road.
They have moved into the old Marino's Bistro location and are now open, though they have not yet replaced the Marino's marquee.
(Hat tip to commenter Mike)
UPDATE 21 August 2014 -- Here is the Charleston Highway location after closure:
UPDATE 10 March 2017 -- As mentioned by commenter Andrew, this building is going to pot:
UPDATE 30 August 2022: Well, color me surprised. I thought the Charleston Highway Taco Cid building was beyond salvage, but somebody has managed it, and it is now open as Perry's Gourmet Flaming Grilled Chicken!
(Also updating tags and adding map icon).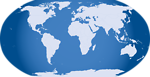 Posted at 11:39 pm in Uncategorized
Well, it's back to Airport Tec Plaza for this closing.
Blimpie is not a chain I've ever tried, though I like subs. I think that's probably because a lot of its locations tend to be in gas-station/convenience stores, and that sort of devalues a brand for me. I do have to give them props for suggesting a non-submarine referent for their sandwiches however.
At any rate, this location anchored the east end of the same little strip mall where Marino's Bistro was
Posted at 11:26 pm in Uncategorized
I was unaware of Marino's Bistro, or indeed of this whole little strip mall near the Airport on Platt Springs Road, until recently.
I like the sign for the plaza, which has a sort of retro look without trying too hard. I don't know anything about Marino's itself, other than that it sounds Italian, which is always an indicator that I will have a better than average chance of liking a place. I'm putting the closing date as February, as the new phone books (which you can see outside the door -- one of the common sights of a closing) came out then.
(Hat tip to commenter fourlizards.)