Archive for the 'US-321' tag
I think I've mentioned my aversion to feathered fare several times here, so it should be no surprise that I never darkened the door at this Church's Chicken more or less accross from the old Shoney's. I suppose for different reasons, not enough other people did either.
(Hat tip to commenter Andrew)
UPDATE 10 March 2017: Changed the closing date from "Late 2016" to early "2017" based on the comments.
UPDATE 18 August 2017 -- It appears some sort of work has started here. The building permit is for SC Wings & Deli:
Well, I was going to wait until I got over to the area again to get some pictures of the abandoned old location, and the new location in operation, but that didn't happen this weekend, and there's been a lot of Taco Cid talk here lately, so I'll go ahead with what I've got.
Longtime local Mexican fast-food restaurant Taco Cid has moved from their Cayce location near Piggy Park and out to Airport Tec Plaza at 3313 Platt Springs Road.
They have moved into the old Marino's Bistro location and are now open, though they have not yet replaced the Marino's marquee.
(Hat tip to commenter Mike)
UPDATE 21 August 2014 -- Here is the Charleston Highway location after closure:
UPDATE 10 March 2017 -- As mentioned by commenter Andrew, this building is going to pot:
UPDATE 30 August 2022: Well, color me surprised. I thought the Charleston Highway Taco Cid building was beyond salvage, but somebody has managed it, and it is now open as Perry's Gourmet Flaming Grilled Chicken!
(Also updating tags and adding map icon).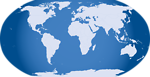 Posted at 11:03 pm in Uncategorized
Posted at 1:03 am in Uncategorized
Actually I'm not at all confident on a closing date for this little ABC store on Fairfield Road just north of I-20 as it does not appear in any phonebooks I have. However the place, while showing some wear, especially along the roofline, and sitting in a somewhat overgrown lot, is still in pretty good shape, so I'll go with late 2000s.
I like the name!
Posted at 12:25 am in Uncategorized
This building just north of I-20 at the corner of Fairfield & Sharpe Roads has apparently been quite a number of things according to google, though mostly iterations of bar/restaurant and grocery. Brown's was the last tenant, or at least anyone after them never repainted, but I cannot find any active listing in my 1997 or 2007-2012 phonebooks, so I'm just leaving the closing date as "2000s".
The lot is a little bit overgrown, but the building still seems to be in pretty good shape. It wouldn't surprise me for somebody else to give it a go here.
Posted at 12:49 am in Uncategorized
To the best of my recollection, I had never been in Gaston before, so when commenter Jimmy mentioned that Just Dawgs on US-321 there had closed (he was not a fan), I decided I would go out sometime to take a look.
As it turns out, the place is about 9 miles past the new State Farmers Market on a four lane, divided, stretch of US-321 not too from from a Food Lion and a La Fogata. Gaston, the part of it I saw anyway, seems nice enough. Pretty rural, so you can probably still get a big lot, but with good roads back to I-77/I-26 (or not too bad cross country to US-176/I-26).
Anyway, Just Dawgs was in a little strip with a laundromat, and apparently, in fact, was not *just* dawgs -- it looks like ice cream was an important part of the mix as well.
(Hat tip to commenter Jimmy)