Devine Street changes character drastically after it crosses Beltline, and this little group of buildings is typical of this block of the street, or at least it was as the changes here will move it (probably) in a bit more upscale direction.
I am unable to find out anything about the second storefront in this block of four, which is presumably 4420 Devine Street, but the first business was Sports Talk Barber Shop at 4418 (which has moved to Green Lawn), the third business was Dark Horse Tattoo at 4422 and the last one, which has now been razed, was Capital Animal Hospital at 4424.
As you can see in the first picture, and the (too numerous) night-time ones the Animal Hospital was freestanding (if built quite close) and the other three addresses were joined. You can see a better picture of the Animal Hospital at LoopNet.
As mentioned by commenter 59 Ford Wheelman and confirmed by commenter Larry with this link, the block of three is to become the second location of Griffin Chophouse, which plans to open there in April of 2022.
(Hat tip to Justin S)
UPDATE 15 February 2021 -- Progress doesn't look especially fast: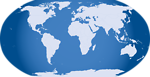 4 Responses to 'Sports Talk Barber Shop, Dark Horse Tattoo, Capital Animal Hospital 4418, 4420, 4422, 4424 Devine Street: September 2021'
Subscribe to comments with RSS
Leave a Reply