I'm pretty sure that this former paint store in the Big Lots strip mall on Two Notch near Spring Valley still had a Porter sign (as seen in the first picture) rather than the new PPG Paints name on it, but I can't tell for sure as it has been painted over better than usual (perhaps unsurprisingly) and I can't see any label scar in these photos.
I'm also not sure of the date, but I noticed it in early October, so I'm going with "September 2021".
This shopping center has done better than I would expect lately in making vacancies good, so we'll see if something else moves in soon.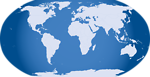 2 Responses to 'Porter Paints / PPG Paint Store, 9221 Two Notch Road: September 2021'
Subscribe to comments with RSS
Leave a Reply