Archive for the 'salon' tag
I believe I first photographed this strip back in 2008 when Hollywood Video closed, and this unit was a Nationwide insurance office. Google suggests that at some point between then and now, it was
Alter Ego Hair Salon. Streetview for 2018 shows the slot already vacant, so doing a blue-sky guess (not confirmed by any phonebook) that that closed in the 2016 timeframe.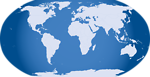 Google tags this spot as "temporarily closed", but there is a real estate sign in front now, so my guess is they closed during the initial stages of COVID-19 and were not able to hang on until the reopening of barber shops and salons a few weeks ago.
Looking for this address also turns up a LoopNet page which reveals it was also formerly a Chiropractor's office.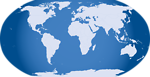 I have noticed this building on Broad River Road for two things over the years. First, there are all the mirrors (and in fact I think it used to have more mirrors on the outside walls than it does now when they are mainly confined to the roofline), and second for the fact that one address did double duty as both a used car lot and a hair salon: One on the outside, and one on the inside.
RealtyTrac says the building was put up in 1987, with seems about right, and LoopNet has a really nice picture that confirms what I was remembering about the mirrors above.
I'm not sure about 2019 for the closing date, but it seems only fairly recently have I noticed the building vacant.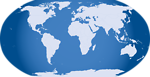 I have had my eye on this building, just past Maurice's, for years, as despite there having been a number of businesses in it, I never saw that any of them were ever open. Or at least that's how it appeared to me.
I have more pictures somewhere, and when they turn up, I will post them.
At any rate, it appears that after Tres Bien left, the place got a major facelift, though it does not as yet seem to be leased.
UPDATE 7 June 2019 -- Here are some (not all) of the additional pictures I mentioned. These date from 13 March 2016, so I am changing the date in the post title from "2018" to "2016".
UPDATE 10 July 2019 -- Interesting, Here's what's not coming to this spot:
The owner of a Mauldin massage parlor has withdrawn her request to open one near downtown Columbia.

Yuzhen Zhu had applied with the Columbia Board of Zoning Appeals for a special exception to permit a massage parlor on Beltline Boulevard near Devine Street. The U-Relax Massage parlor would have been located next door to Maurice's barbecue at 714 N. Beltline Blvd.

City Council member Moe Baddourah said city staff told him the request has been withdrawn permanently.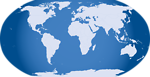 I think my dermatologist would prefer I dig a tunnel to the mailbox and not come out into the sunlight at all, so I have never really understood the allure of tanning studios, but there are still a number of them around. This one is next to the former Springleaf Financial Serveices at Garners Ferry Crossing, and you can see it in operation in the first picture above. They listed in the Feb 2016 phonebook, but not more recently, so I'm guessing this storefront has now been vacant for at at least two years. (And the same plaza Hibachi Grill P&G Buffet has now been vacant over five years.)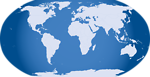 I confess I have no memory of this storefront on Shandon Street at Rosewood and the reversed marquee sign is not readable, but google suggests it was Shandon Day Span & Salon.
Posted at 12:34 am in Uncategorized
Melanie's was in the little strip mall by the railroad tracks on Two Notch just across from the Big Lots shopping center. As far as I can gather from their web page, it was a beauty parlor and hair salon.
Although the suite numbers don't match exactly, I'm pretty sure looking at the pictures that Melanie's was the follow-on operation to The Crate.
UPDATE 3 March 2014 --Commenter Steve points out that Melanie's has in fact moved to Sparkleberry, and with that info I'm able to google up a new address at 111 Sparkleberry Crossing, Suite 6, and a Facebook page. Looks like they just had their relocation Grand Opening.
Also, driving by again and specifically looking, I agree with commenter badger that this is not the old Crate unit in that complex.
UPDATE 12 March 2014 -- Here is their new Sparkleberry Crossing location:
Posted at 11:19 pm in Uncategorized
Here's a former beauty salon in an old ranch-style on Broad River Road in Irmo. The new, unused, phonebooks on the porch are closing signs I've seen time and again, though probably in the next few years that will stop.
Posted at 11:39 pm in Uncategorized
I held off doing this closing for a bit, as I wasn't absolutely certain Logan Raye at the corner of Gervais & Gadsden was actually closed. The phone is still connected, there's no sign on the door, and all the products still seem to be shelved. However, the web site does hint strongly, and the door was locked during normal hours, so I'm afraid it's so.
I'm not that familiar with hair salons, or how long one stays inside, but it does strike me there is very little parking here. When I stopped to take these pictures, I had to feed a meter. I wonder if that may have had an impact..
(Hat tip to commenter Michael)