Archive for the 'tanning' tag
I think my dermatologist would prefer I dig a tunnel to the mailbox and not come out into the sunlight at all, so I have never really understood the allure of tanning studios, but there are still a number of them around. This one is next to the former Springleaf Financial Serveices at Garners Ferry Crossing, and you can see it in operation in the first picture above. They listed in the Feb 2016 phonebook, but not more recently, so I'm guessing this storefront has now been vacant for at at least two years. (And the same plaza Hibachi Grill P&G Buffet has now been vacant over five years.)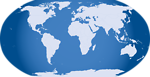 As I was getting pictures of the Pour House, I noticed this vacant building more or less across the street from the Five Points Post Office.
My first assumption is that this Ultra Tan location had moved into the Food Lion complex on Harden Street:
but looking in my old phonebooks, apparently the two locations were open at the same time, so I guess not.
UPDATE 14 July 2017: Added Open Fire Grill based on the comments.
Posted at 12:06 am in Uncategorized
Made a nice little ride out into IGA territory on Sunday to check out this spot in Swansea, a place that to the best of my memory, I'd never been to before. Third street is apparently the business district, and there were several restaurants in the general area. While I concede tans look good on other people (especially of the female persuasion), I've never seen the appeal myself, especially with Irish skin. Anyway, if you do, it looks like you can latch on to a turnkey setup here.
(Hat tip to commenter Jay)
Posted at 12:58 am in Uncategorized
In the tiki tiki tiki Tiki Tan
Where the pasty bronze tasty
And the wrinkles began..
Oops! Wrong attraction..
Interestingly, this storefront in the old Circuit City complex on Harbison, in between Honey Baked Ham and Gamestop, is the second Columbia tanning operation to close in the last month or so. Of course I don't know, but I speculate that summer in South Carolina is probably a slow season for paid tanning, since just stepping outside is generally a peak solar experience in itself.
(Hat tip to commenter Jason)
Posted at 11:10 pm in Uncategorized
This little strip on the outside edge of Richland Mall has seen a number of things come and go over the decades, and through several makeovers. I believe that at one time a hardware store was there, and it was the original (or at least a former) site of Ambassador Animal Hospital. The last time I posted about it was when Wild Birds Unlimited moved out of the corner spot.
I don't tan at all -- that is to say I don't attempt to, and I don't think I'm capable of it. I'm pretty sure my dermatologist would like me to dig a tunnel to the mailbox and otherwise stay inside until sundown. That's not to say I don't think tans look attractive. I wonder though if all the froo-fraw the last decade or so about skin cancer hasn't hurt the tan industry.
At any rate, you can't get a tan at Tan For All Seasons anymore, though I daresay this being South Carolina, and June, that you could get a pretty good start just standing outside their door for a bit..
(Hat tip to commenter ChiefDanGeorge.)