I was just reminded today that the Hollywood Video attached to the Food Lion plaza on Two Notch Road near Dick Dyer Toyota is gone. A quick google reveals that the whole chain is in Chapter 11 Bankruptcy, and is closing "underperforming" stores. It appears that they made a fatal mistake in trying to buy their nearest competitor and become a solid #2 to Blockbuster's #1. I think the handwriting is on the wall for most video rental places. If it's not Netflix, it will be Internet or cable-box downloads (legal or not..)
On the other hand, when Hollywood closes a store, it has a big "to the bare walls" sale, which is a nice touch.
UPDATE 23 October 2009: Added the street address (3810) to the post title
UPDATE 20 December 2011 -- Well, something has finally moved into this space, HomeSmart, which seems to be a household furniture and electronics rental operation:
UPDATE 12 October 2020: Updating tags and adding map icon.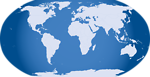 7 Responses to 'Hollywood Video, 3810 Two Notch Road: 2007'
Subscribe to comments with RSS or TrackBack to 'Hollywood Video, 3810 Two Notch Road: 2007'.
Leave a Reply