Archive for the 'rental' tag
I'm not really sure when this Enterprise moved to 2638 Two Notch, but at any rate, I just noticed it, so I'm going to start by tagging it Early 2019. Despite the fact that a cousin briefly worked for the chain, I've never rented from Enterprise, though the car-delivery thing goes sound nice.
The first shots are from May 2015. I mostly took them for the clouds, but figured they might come in handy someday.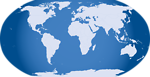 As noted by commenter Andrew, the Aaron's on 12th Street in Cayce has closed. The sign pitches it as a move, but I'm pretty sure both of the locations mentioned were already in existence.
I'm not sure what this building was built for, but given that the right hand part looks like former automotive bays, I'd guess some sort of repair operation.
(Hat tip to commenter Andrew)
I noticed the other night that this rent-to-own store in Tillman's Plaza is gone. I think the logo looks alarmingly like Patrick. Ah, I see I made the same observation when the place opened in 2012.
Posted at 12:04 am in Uncategorized
This Aaron's on US-387 in Lexington just west of the US-1/US-378 split listed in the phonebook as Aaron's Furniture Rental, though clearly judging from the wall blazons, they also did appliances. Given that the South Lake Drive operation already existed, I think this is more a consolidation than a relocation. Basically they have just folded this branch's operations into that one's.
(Hat tip to commenter James)
Posted at 11:29 pm in Uncategorized
I happened to notice this vacant building driving down Bluff Road today (how it got behind the wheel, I'll never know..)
A bit of googling says that it was the location for RSC Equipment Rental for those times when you draw Fork Lift from the what to bring to the party list. Google suggests, and the fact that the RSC site now redirects to United Rentals seems to confirm that RSC merged with United, which is located a whole number down the street at 1500 Bluff Road.
Posted at 11:26 pm in Uncategorized
Here's another place with the old sign turned around in the sign-box to keep the weather out. It's not something I had ever noticed before starting this blog, but something I've seen many times since then.
I think I've used Hertz a few times at various airports around the country and they were fine (not that there's much to differentiate the big rental outfits). Personally, I hate driving a rental. I've got my car aged to perfection, and set up like I want it, and nothing else really fills the bill.
I'm guessing at a 2009 date here. Earlier phonebooks have them at 744 West Main, and later ones don't have them at all, but I happen to be missing the actual 2009 book.
I really like the "stained glass" on the side of the building.
Enterprise is not one of the car rental firms I've ever used, though their promise to deliver the car to you rather than have you come for the car is appealing. In the event, the one time I needed such a service (stuck in Beaufort with a busted alternator) the local branch was closed on Sunday and I just ended up staying until my car was fixed. Of course I never get a rental car that's a model I would drive by choice, so it was probably just as well.
The phonebook and google say that there are still several other Enterprise locations in town.
(Hat tip to commenter Matt)
UPDATE 19 October 2012 -- As commenter Matt notes in the comments this location has moved to 1307 Assembly Street a few blocks away.
UPDATE 14 November 2012 -- Here is the new Assembly Street location:
UPDATE 5 May 2018 -- At some point the 1436 Taylor Street building was razed:
I was just reminded today that the Hollywood Video attached to the Food Lion plaza on Two Notch Road near Dick Dyer Toyota is gone. A quick google reveals that the whole chain is in Chapter 11 Bankruptcy, and is closing "underperforming" stores. It appears that they made a fatal mistake in trying to buy their nearest competitor and become a solid #2 to Blockbuster's #1. I think the handwriting is on the wall for most video rental places. If it's not Netflix, it will be Internet or cable-box downloads (legal or not..)
On the other hand, when Hollywood closes a store, it has a big "to the bare walls" sale, which is a nice touch.
UPDATE 23 October 2009: Added the street address (3810) to the post title
UPDATE 20 December 2011 -- Well, something has finally moved into this space, HomeSmart, which seems to be a household furniture and electronics rental operation:
UPDATE 12 October 2020: Updating tags and adding map icon.