Archive for the 'Leesburg Road' tag
I was at Pizza Palace last weekend, and noticed that the Jolidan African Hair Braiding salon in the same plaza had closed. Given how hard COVID-19 has been on all salons & barbers, I wouldn't be surprised if that were the case here.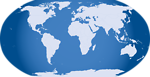 I'm guessing that what happened here is that Advanced Auto Parts bought out Carquest Auto Parts and consolidated this store into their existing location at 7316 Garners Ferry Road. At any rate, I don't think this was an Advance Auto Parts for long, if at all, because the label scars exactly match the Carquest signage visible in this Google StreetView, and Carquest is listed in the 2015 phonebook.
Posted at 11:48 pm in Uncategorized
Here's a vacant little Leesburg Plaza storefront. It's not too clear initially what it was:
So let's take that sign and equalize it:
And then flip it:
OK then -- based on phonebooks, it looks like Shell PC & Networking Solutions probably closed shop in 2010.
This garden center behind the old Parklane Seafood/Flamingo Club building started off in the South Carolina Farmers' Market on Bluff Road, and moved over to Leesburg when the Farmers' Market was redeveloped.
(Hat tip to commenter Badger)
Posted at 12:49 am in Uncategorized
I was unable to find this little thrift store (a few spaces to the left of the package store) listed in any of my at-home phonebooks, but I'm guessing it closed 2009-ish.
Posted at 12:43 am in Uncategorized
I had thought these two separate stores when I took the pictures, but closer inspection leads me to believe that while they may have been operated as seperately licensed businesses for ABC reasons, they shared one door (the door on the right of the Party Store side appears to be blocked off).
Both were in the little plaza at the corner of Leesburg Road and Greenlawn Drive which also housed the former Leonardo's Screen Printing and still very much open Pizza Palace.
I'd never been entirely sure if Parklane Seafood on Leesburg Road were open or closed, but judging from the fact my most recent trip through the area showed the building up for sale, and some recent comments here, I think it is now clear that the restaurant side of the business is closed while the catering side continues.
This building was the old Flamingo Club. It also appears that the back lot has recently been converted into a garden center.
Update 23 April 2018 -- As commenter Rick notes, this building has been stripped of the canopy and door facade that probably dated back to Dick's Flamingo Club:
It looks like the building is prepped to rent as some sort of three suite office.
Posted at 11:20 pm in Uncategorized
I ran across this old country grocery the other day at the eastern intersection of Leesburg Road and Old Leesburg Road. I haven't been able to match the name and address in google to have any idea when it closed -- Just looking at it, it could be any time from 1970 to last week. (Although he "hours" sign on the door does look more modern than 1970). Anyway, it's the kind of place where you can imagine a barefoot kid walking in on a hot day for an RC Cola and a Moon Pie (and dropping peanuts into the soda..).
I figured I could at least get a street address by tracking down the Colliers Keenan listing for this Leesburg Road property just east of I-77, across from Greenlawn Cemetary and alongside Pringle Road, but for some reason, I can't find it on the Colliers site.
That being the case, I know essentially nothing about this building other than it is in poor shape and looks to have been a car repair garage. The trussed arched wood roof is very nice although open to the sky in most places now, and there are a couple of mysteries posed by the coat hangers and the jaunty mascot.
UPDATE 1 November 2011: Added the full street address to post title.
UPDATE 21 January 2014: Commenter badger suggests the correct street address is 819 Leesburg Road. I don't have any better guess, so I have changed the post title to use 819 instead of 821. He also suggests the business was either Berne or Laberne Equipment, so I am adding those as well.
UPDATE 28 August 2017 -- This building has now been razed as shown in these not very good drive-by shots:
UPDATE 25 October 2017 -- Construction is starting here. Unfortunately, I did not get a good enough picture to read the sign saying what is forthcoming:
UPDATE 27 January 2018 -- The new structure is framed now, and, as you can see if you click through and look very closely at the sign, is to be a Dick Smith Body Shop:
Posted at 10:48 pm in Uncategorized
I was having lunch at The Pizza Palace a bit ago when I noticed that the storefront next door was vacant. Leonardo's is in this year's phonebook (February 2011) so I'm saying the move was this year (and I'm pretty sure it was still there a few months ago). I don't know anything about the custom clothing business, but I imagine that it has been another area impacted by the Internet as you can now upload your designs and get them delivered without leaving the house. (You can even have M&Ms custom printed!)