Archive for the '1314 Leesburg Road' tag
I was at Pizza Palace last weekend, and noticed that the Jolidan African Hair Braiding salon in the same plaza had closed. Given how hard COVID-19 has been on all salons & barbers, I wouldn't be surprised if that were the case here.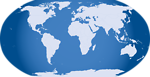 Posted at 11:48 pm in Uncategorized
Here's a vacant little Leesburg Plaza storefront. It's not too clear initially what it was:
So let's take that sign and equalize it:
And then flip it:
OK then -- based on phonebooks, it looks like Shell PC & Networking Solutions probably closed shop in 2010.