Archive for the 'Greenlawn Drive' tag
I was at Pizza Palace last weekend, and noticed that the Jolidan African Hair Braiding salon in the same plaza had closed. Given how hard COVID-19 has been on all salons & barbers, I wouldn't be surprised if that were the case here.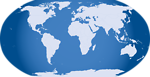 I noticed this former church driving down Greenlawn Drive the other day (and you don't see that very often!). Unfortunately, it was basically at or just after sunset, so the pictures did not come out very well.
I'm not quite sure who the tenant was. Google suggests, Good Shepherd's Faith Assembly which is currently on Garner Lane, but their web site doesn't mention any move. The sign out front points to Word Of Truth, but the website on the sign does not mention this location. Perhaps they are about to move there as the place has been sold.
At any rate LoopNet has a much better picture.
UPDATE 20 May 2018 -- Adding Jackson Camera to the post title based on the comments.
Posted at 11:48 pm in Uncategorized
Here's a vacant little Leesburg Plaza storefront. It's not too clear initially what it was:
So let's take that sign and equalize it:
And then flip it:
OK then -- based on phonebooks, it looks like Shell PC & Networking Solutions probably closed shop in 2010.
Posted at 12:49 am in Uncategorized
I was unable to find this little thrift store (a few spaces to the left of the package store) listed in any of my at-home phonebooks, but I'm guessing it closed 2009-ish.
Posted at 12:43 am in Uncategorized
I had thought these two separate stores when I took the pictures, but closer inspection leads me to believe that while they may have been operated as seperately licensed businesses for ABC reasons, they shared one door (the door on the right of the Party Store side appears to be blocked off).
Both were in the little plaza at the corner of Leesburg Road and Greenlawn Drive which also housed the former Leonardo's Screen Printing and still very much open Pizza Palace.
Posted at 10:48 pm in Uncategorized
I was having lunch at The Pizza Palace a bit ago when I noticed that the storefront next door was vacant. Leonardo's is in this year's phonebook (February 2011) so I'm saying the move was this year (and I'm pretty sure it was still there a few months ago). I don't know anything about the custom clothing business, but I imagine that it has been another area impacted by the Internet as you can now upload your designs and get them delivered without leaving the house. (You can even have M&Ms custom printed!)