Archive for the 'spa' tag
As reported by commenter JohnR, this Urban Nirvana in the Lexington Towne Centre plaza on North Lake Drive between the closing Stein Mart and Food Lion is gone.
Looking at the Yelp reviews, it was open as late as June 2020, so they actually came through the lockdown period. Perhaps the customer volume just wasn't there in these trying times.
I think the plaza name is overdoing it a bit: Misspelling *two* words for "class"?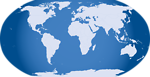 (Hat tip to commenter JohnR)
I noticed this empty storefront in the Cantina 76 building driving by on Christmas Eve. A bit of googling established that by that date, the spa had been gone for over a year. They have moved towards Five Points to 2901 Divine, right next to Publick House.
I believe the next most recent tenant in this spot was Hardcore Tennis and before that it may have been Ben & Jerry's. (A chain which surprisingly still has yet to come back to Columbia).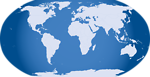 I hadn't checked in on Colonial Village on Colonial LIfe Boulevard for a while, and driving through the other day noticed a spa storefront I don't recall seeing before.
I am unfamiliar with this type of salt spa, but apparently it is helpful with breathing issues. In late 2016, they moved to 817 Moss Creek Drive in Cayce, and you can check out their web site and Facebook page for details.
This little Wal-Mart outparcel in fact predates Wal-Mart and may have actually existed while the late, lamented Bush River Mall was still going.
At any rate this was one of several Butterfly Life locations in the metro area. The Feb 2008-2009 phonebook actually lists four, though they were all gone by the Feb 2010-2011 book. As best I can determine, Butterfly Life was some sort of a day spa.
I confess I have no memory of this storefront on Shandon Street at Rosewood and the reversed marquee sign is not readable, but google suggests it was Shandon Day Span & Salon.
Posted at 1:09 am in Uncategorized
This day spa on the State Street side of Parkland Plaza looks like it was closing down in September of 2012, with new hours posted, and a fairly empty room inside.
By November, the window signage was down (though the marquee was still up), and the whole storefront was vacant.
UPDATE 17 November 2014 -- Now Venus Nail & Spa:
This building, across the street from Richland Mall and just south of Moe's has been a number of things over the years, with none of them seeming to last long. Right now, I can only find two other names (and a Doctor's practice) before H2, but I'm sure there were many others as loopnet says the building dates back to 1969. Part of my difficulty may be that the address is sometimes given as "2100 Beltline Boulevard" and sometimes as "2100 N Beltline Boulevard". One operation I sort of recall had an odd name as though it was a Christian Youth Fraternity or something like that.
I'm not sure what "joining" means in the case of H2 and Tonic. I suspect it just means "we transferred your membership". The H2 facebook page seems unchanged since last year, so it's possible the place was closed for a while before I noticed it.
UPDATE 21 May 2010 -- Here's an ad for European Health Spas (as mentioned in the comments) from the 19 Feb 1979 edition of The State. I can explain why the street address doesn't match. The ad lists 2204, which apparently doesn't exist today (at least as google-able retail), but clearly the ad namechecks "Richland Mall". Perhaps there was a street renumbering in the 1980s? Anyway I've added it to the post title and here's the ad:
UPDATE 29 July 2010 -- Apparently it's going to be Austral Salon next: