Archive for the 'facials' tag
As reported by commenter JohnR, this Urban Nirvana in the Lexington Towne Centre plaza on North Lake Drive between the closing Stein Mart and Food Lion is gone.
Looking at the Yelp reviews, it was open as late as June 2020, so they actually came through the lockdown period. Perhaps the customer volume just wasn't there in these trying times.
I think the plaza name is overdoing it a bit: Misspelling *two* words for "class"?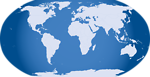 (Hat tip to commenter JohnR)