Archive for the 'massage' tag
As reported by commenter JohnR, this Urban Nirvana in the Lexington Towne Centre plaza on North Lake Drive between the closing Stein Mart and Food Lion is gone.
Looking at the Yelp reviews, it was open as late as June 2020, so they actually came through the lockdown period. Perhaps the customer volume just wasn't there in these trying times.
I think the plaza name is overdoing it a bit: Misspelling *two* words for "class"?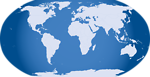 (Hat tip to commenter JohnR)
Posted at 1:15 am in Uncategorized
This upscale massage chain had several storefronts in Columbia which, as reported by commenter Jimmy, all went belly-up by early April. This one is at the corner of Clemson Road & Sparkleberry lane, on the upper level of the same building which also housed Za's, Cafe Corner Coffee and Vino 100.
I would guess these places are a casualty of the fact that massage (unless for an actual medical condition) is something of a luxury good, and is a hard to justify expense in a down economy. On the other hand, there certainly are local massage studios that still seem to be doing well.
(Hat tip to commenter Jimmy)
UPDATE 23 May 2011 -- Added night picture of lighted sign, which is still (so far) up and working.
Posted at 11:53 pm in Uncategorized
When a "massage salon" is open until 3AM, one suspects that the massages offered are very thorough. Certainly the late 70s (this ad is from the 1977 Southern Bell phonebook) seem to have been sort of a peak for such. Since then, this building on the south side or Rosewood just west of Pizza Man (and which was pretty clearly originally built as a home) has been a number of things. In particular I recall a record store, which a 1998 zoning board meeting characterizes as selling mostly religious CDs, and at present (though currently it is for sale at $325,000) it houses a recording studio which seems to have a number of telephone sidelines, so -- to reuse a bad joke, you can still reach out and touch someone.
Posted at 12:54 am in Uncategorized
The part of this building at 904 Knox Abbott Drive that is now a cleaners was the original location for Silver city comics, which is now up the street in an old Hardee's building. I used to drive over from USC every Thursday ("new comics day" back then) to see what was out that week. I would park along the west side of the building, and do vaguely recall 906 being the insurance agency though I don't recall Reyland Medical at all. I know that Silver City moved out after a fire, but I can't recall if it affected 906 as well.
Anyway, since I used to go there so often, I always notice the building as I'm driving by, and saw a massage operation setting up shop there late last year. It seemed to be one of those places having a hard time getting started, at least I never saw any cars there, or indeed any sign that it was open. Finally going to Krispy Kreme one evening, I noticed a sign pasted to the door, and figured it had gone under, but when I stopped to take a picture, the sign said something about a "grand opening" instead. I think that was in mid-February. Then when I went by last weekend, I saw the (generously timelined) "Artsy Fartsy" sign you see here.
UPDATE 29 Oct 2010 -- Well, Artsy Fartsy is to be a coffee bar as well as an art gallery: