Archive for the 'Sparkleberry Crossing' tag
While I was getting hot doughnuts on Clemson Road, I noticed that Landy's Pharmacy in the Krispy Kreme plaza is building a new home on Sparkleberry Lane ajacent to Sparkleberry Crossing.
The lot with the new building used to have a stand-alone ATM with a horseshoe drive-through lane, but that was many years ago. Both the current location and this one are a bit odd as they are quite close to a CVS, but I think this site will have a little better access (and, of course, is bigger).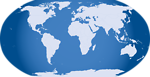 Posted at 12:28 pm in Uncategorized
D's Northeast onSparkleberry is closed again.
This is worth noting, but since I already have a page for it, I'm going to turn off comments here, update the old post and redirect the discussion to there.
This Sparkleberry Crossing gym is listed in the 2014 phonebook, but not the 2015 one, so it must have closed before listings closed. I'm guessing mid-year. One online review notes that it was nice because there were no crowds. That can be a double-edged sword unfortunately.
I haven't eaten here too often, but it was fine the times I did, and it has certainly managed to outlast most of the other restaurants in the Sparkleberry Crossing development, so I'm a little curious about what's going on at the San Jose on Sparkleberry Lane. I take it that the place will reopen after the facade work currently in progress, but I'm puzzled as to why it's being done in the first place. As I recall it, the building looked nice enough, and rather southwestern, with its stucco exterior. I can't see that adding bricks over that will improve things (though from the work around the side windows, it will still have a bit of southwestern flair), and it certainly can't be cheap.
UPDATE 13 December 2012: Updated the closing date from "December 2012" to "October 2012" based on commenter Sidney's info.
UPDATE 25 January 2023: I had completely forgotten I had already made this post, so when the restaurant was closed in early 2023, I made a new post. I am deleting that one, and putting it below:
Google shows this restaurant as Temporarily Closed, but looking at the signage, I see no indication that it is closed at all, much less a "We'll be back soon" sign.
It *is* definitely closed though, and I could not get a good view inside to say if the fixtures are still there. WIS says there was a fire here in May of 2022, but I see reviews from after that, so I don't believe that is a factor.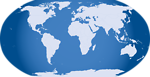 Posted at 12:09 am in Uncategorized
This 2004 story from the Columbia Star is a nice little write-up, and implies that invitation and stationery shop Nan's Notes started in this Sparkleberry Crossing storefront sometime in 2003 (probably late 2003). I noticed a few weeks ago that a closing banner was up, giving them around a nine year run -- not bad at all in this economy.
The article also mentions in passing that they got a good bit of business from people who noticed the shop while at one of the strip mall's restaurants, so I suppose that the demise of Al-Amir, Coldstone Creamery, D's Wings, Let's Dish, Mirage and 7 Grill can't have helped.
Posted at 1:15 am in Uncategorized
This upscale massage chain had several storefronts in Columbia which, as reported by commenter Jimmy, all went belly-up by early April. This one is at the corner of Clemson Road & Sparkleberry lane, on the upper level of the same building which also housed Za's, Cafe Corner Coffee and Vino 100.
I would guess these places are a casualty of the fact that massage (unless for an actual medical condition) is something of a luxury good, and is a hard to justify expense in a down economy. On the other hand, there certainly are local massage studios that still seem to be doing well.
(Hat tip to commenter Jimmy)
UPDATE 23 May 2011 -- Added night picture of lighted sign, which is still (so far) up and working.
Posted at 12:02 am in Uncategorized
"100 great wines for $25 or less" -- it sounds like a reasonable enough idea, but the as Corked found out, the area may not be ready for wine stores. Or possibly they sold their 100th bottle and achieved their mission.
Is there another two story retail gallery in the area? I can't think of one right now.
Posted at 9:00 pm in Uncategorized
This coffee shop, at the corner of Sparkleberry Lane and Clemson Road, and in the same building as the former Za's pizza was one of those places that seemed to have adopted the business strategy of never being open. You know the kind of place -- you're sure they're not out of business, yet every time you drive by the lights are off. Now maybe my view is skewed by Starbucks and expecting a coffee shop to at least be open while it's still light outside during the summer, but my experience is that every time I found myself driving home from Sandhill via I-20 and really wanted a cup of coffee, they were shut. The one exception was when I was in the area around lunch time and found they did, in fact, make a decent latte.
At any rate, they are now definitely closed 24/7
Posted at 1:11 am in Uncategorized
I first wrote about this space at Sparkleberry Crossing in the closing for Al-Amir (which has since returned to the north east with a Sandhill location). I believe Al-Amir was the first tenant in the space, and the interior design somewhat reflected their Mediterranean/Middle Eastern heritage, which you can still see in the shape of the internal windows here. If you look at the Al-Amir link, you'll also see a tile fountain in the center of the foyer. I think that Mirage kept that for at least part of it's tenure, but as you can see here, it is now gone.
Mirage was one of those odd places that never seem to be open when you go by, but never seem to be out of business either. In fact, at least twice I saw the place looking deserted with no cars in its part of the lot and went so far as to park and get out the closing-cam only to walk up to the doors and see that although it was not open, it wasn't out of business either. Maybe it was the name. After all, a "mirage" is something that appears to be there, but is really not..
UPDATE 10 April 2013 -- It's to be Henry's:
Posted at 11:51 pm in Uncategorized
Well, this is not a good week for restaurants. This is the third restaurant closing in a row I've done, and all of them very recent instead of 20 years ago...
I first wrote about this building almost exactly two years ago when D's Wings Northeast closed.
7 Grill was the next tenant there, and opened about six months ago. Their web site is still up, and I have to say the menu looks pretty good. Unfortunately I never got there partly because it is a good ways to drive and partly from just forgetting that it was there.
Sparkleberry Crossing seems to be having a bit of trouble really getting established and a number of operations have come and gone there. It's not a bad location -- there's fairly easy access from I-20, the connector with Two Notch isn't bad, and there's driveby traffic heading to Sandhill, but somehow businesses keep going under there.
(Hat tip to commenter O'Reilly)
UPDATE 11 December 2012: Interestingly it appears that the Beltline D's will be moving to this spot.