Archive for the 'health' tag
This building, at the corner of Two Notch & Beltline, was originally an Eckerd Drugs, and then a Rite Aid. After Rite Aid closed, a pediatric deltal operation called Small Smiles moved in. According to what I can find, this national chain got into trouble and went Chapter 7 in 2015.
At some point after that, Capital City Dentistry set up here, and fairly recently moved up the street into the old Enterprise Rent-A-Car building:
Looking at the outside damage, it looks to me like a good deal of work is needed before anyone else can move into this building, but according to the real estate sign, it *is* leased, so apparently somebody is going to make the effort.
UPDATE 28 January 2022 -- As reported in the comments, this building has now been razed to make way for a Murphy Express: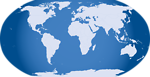 I've been to a number of Doctors Care locations over the years (though never to this one), and have generally been happy with the result.
This one, I guess, was to cater to day visits for the office workers downtown. The closing sign doesn't exactly say so, but I suspect COVID-19 was the motivator here, both for the stress it put medical front-line workers, and from the decrease in office work. The closing is tagged as temporary, but you never know how these things will work out.
(Hat tip to commenter Justin)
UPDATE 20 May 2023 -- Now open again: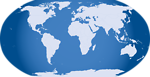 I hadn't checked in on Colonial Village on Colonial LIfe Boulevard for a while, and driving through the other day noticed a spa storefront I don't recall seeing before.
I am unfamiliar with this type of salt spa, but apparently it is helpful with breathing issues. In late 2016, they moved to 817 Moss Creek Drive in Cayce, and you can check out their web site and Facebook page for details.
Posted at 1:07 am in Uncategorized
This little strip mall chiropractic storefront on the west side of Decker is now empty and fairly recently I think, or at least I believe I would have noticed a banner such as the one out now.
Posted at 12:54 am in Uncategorized
The part of this building at 904 Knox Abbott Drive that is now a cleaners was the original location for Silver city comics, which is now up the street in an old Hardee's building. I used to drive over from USC every Thursday ("new comics day" back then) to see what was out that week. I would park along the west side of the building, and do vaguely recall 906 being the insurance agency though I don't recall Reyland Medical at all. I know that Silver City moved out after a fire, but I can't recall if it affected 906 as well.
Anyway, since I used to go there so often, I always notice the building as I'm driving by, and saw a massage operation setting up shop there late last year. It seemed to be one of those places having a hard time getting started, at least I never saw any cars there, or indeed any sign that it was open. Finally going to Krispy Kreme one evening, I noticed a sign pasted to the door, and figured it had gone under, but when I stopped to take a picture, the sign said something about a "grand opening" instead. I think that was in mid-February. Then when I went by last weekend, I saw the (generously timelined) "Artsy Fartsy" sign you see here.
UPDATE 29 Oct 2010 -- Well, Artsy Fartsy is to be a coffee bar as well as an art gallery: