Here's another closed Eckerd store, although google indicates that this one was open as recently as the Rite Aid transition, which is not how I recall it. This store sits at the intersection of Two Notch and Beltline, and is now a children's dental clinic.
I'm pretty sure this location also once housed the local AMC dealership, name now forgotten, where I bought a really awful, I mean world class bad, car, though all those structures have since been torn down (or if they were like the car, may have just fallen apart..)
UPDATE 25 January 2012 -- Interestingly, the building directly across the street (in the old Payless Shoes/Carzzz location) is also becoming a dental clinic.
UPDATE 10 August 2020: Add tags, map icon, change "Eckerd" to "Eckerd Drugs" & "Rite Aid Drugs" to "Rite Aid" in post title.
UPDATE 17 November 2022: Changed title from "Eckerd Drugs / Rite Aid" to "Rite Aid / Eckerd Drugs" based on the comments.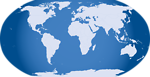 12 Responses to 'Rite Aid / Eckerd Drugs, 3000 Two Notch Road'
Subscribe to comments with RSS or TrackBack to 'Rite Aid / Eckerd Drugs, 3000 Two Notch Road'.
Leave a Reply