By all rights, I ought to remember Ravenwood Pharmacy. It was in the 1970 phonebook, so I would have been nine at the time, and I recall a lot of stuff from 1970. It was also near to Trenholm Park where we went from time to time and shared a parking lot with the Covenant Road Piggly Wiggly where my mother sometimes (though admittedly not often) shopped. Add to that the fact that presumably it lasted several years beyond 1970, and I'm a bit mystified by why I can't recall it at all. I suppose the fact that we filled almost all our prescriptions at Campbell's Drugs must explain it.
This real estate listing says the building was built in 1960, and I assume the Pharmacy was the first tenant. The second tenant was Forest Lake TV in its second location. I can't recall any tenants after that (though I would have been living out of town at the time) -- certainly the building has been empty for at least five years now.
UPDATE 31 July 2010 -- Looks like it's to be a thrift store now:
UPDATE 11 September 2010 -- Apparently that's not going to happen:
UPDATE 20 June 2016 -- Something looks to be happening here again:
UPDATE 25 April 2018 -- Well, the 2016 attempt didn't happen, but now there is more work going on:
UPDATE 14 June 2018 -- Hmm, very blue. Maybe a Pelican snocone place?
UPDATE 30 October 2018 -- Now open as DCP Convenience: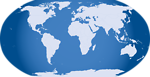 7 Responses to 'Ravenwood Pharmacy, 4231 Bethel Church Road: 1970s'
Subscribe to comments with RSS or TrackBack to 'Ravenwood Pharmacy, 4231 Bethel Church Road: 1970s'.
Leave a Reply