Archive for the 'decor' tag
The company has been in trouble for a while, and according to The State announced last September that they would be closing 150 of its 700 stores. This Sparkleberry Square location is one of those, but apparently the Harbison and Garners Ferry locations will stay open, at least for now.
(Hat tip to commenter Andrew)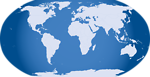 This small furniture & decor store opened here in 2021, moving from Chapin to Meeting Street in West Columbia. Unfortunately with the challenging retail, supply chain and rising restock price environment, they will be closing sometime this summer. From their Facebook, it sounds as though it will not be too long from now though no date is given -- I am going to assume late this month for the post title.
The State has some more details.
(Hat tip to commenter Robin)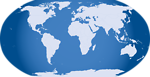 I wrote about a move for this place back in 2010, but now Bohemian Home on Devine Street is closing after nearly 50 years. WLTX has the story (with an interesting historical twist in the second paragraph), which is basically that with rising rents, current business conditions and the onslaught of big box stores, the owners decided keeping on was untenable.
The current plan is to shut down at the end of August, with an auction possible if there is still remaining inventory.
(Hat tip to commenter Deanna)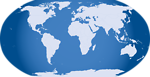 Frankly, I had no idea at all what kind of place Kirkland's is. Looking at their web site, it appears they are a home decor store, something which comes onto my radar with vanishing rarity.
This particular store was in the new strip creating by redeveloping the old Kmart complex. They seem to have closed without fanfare -- I can't find any stories about it online, and google seems to think it is still there.
According to their store locator, there are still two locations in the Midlands, one in Harbison, and one on Two Notch Road.
(Hat tip to commenter Joe Shlabotnik)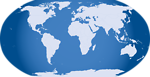 I first wrote about this lot when the round building ceased being Shandon Florist, so there are some older pictures at that link.
My sister told me last year how this whole corner block was going to be razed for a Starbucks, so I got some pictures of everything last October. The final demolition was around 20 June 2020, and when I took the second set of pictures, the buildings were all gone though some clearing equipment was still on the lot.
Here is a story on the project from WIS:
Millwood Avenue is one step closer to becoming the future home of a Starbucks franchise after the city's Board of Zoning Appeals approved a special exception permit allowing a drive-thru in the development plan.

The proposal offers a development complete with a Starbucks in the 3000 block of Millwood Avenue, just up the street from Dreher High School. In doing so, several local businesses, including the Birdhouse, Revente's Second Chances, Columbia's Cleaners, Ron's on Millwood, Groomingdale's and Koru Group Fitness.

The businesses are all leased by the same landlord, who owns the property and is looking to sell, according to several business owners. Most said they plan to relocate if they are forced to close, but remain open while talks continue with the city about future development.
Here is The State on the same subject.
In the event, it appears to me that:
Birdhouse has relocated to 2730 Millwood (see the last picture).
Groomingdale's has relocated to 919 True Street Suite E.
Revente's has closed after an attempted move.
Koru Group Fitness has moved to 2773 Rosewood Drive.
I'm unsure about Ron's On Millwood & Columbia's Cleaners.
I'm not sure what was in the two story brick building.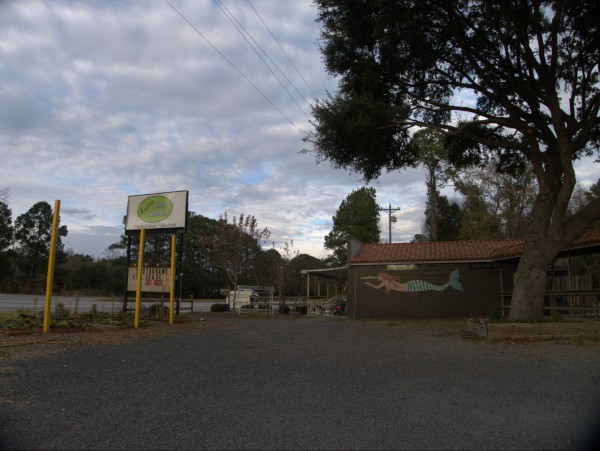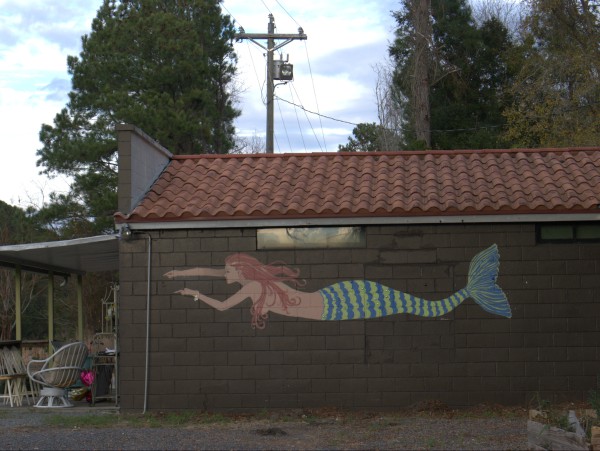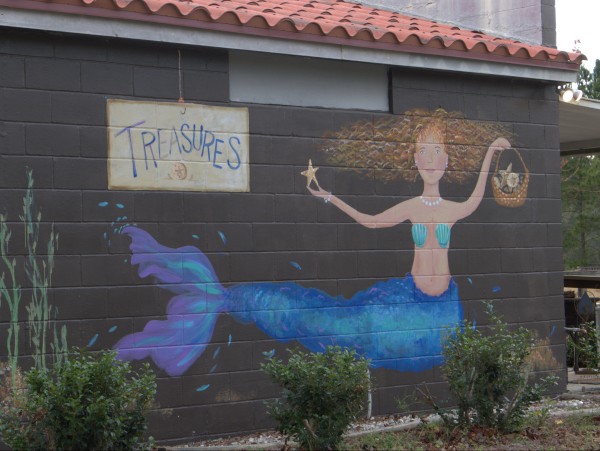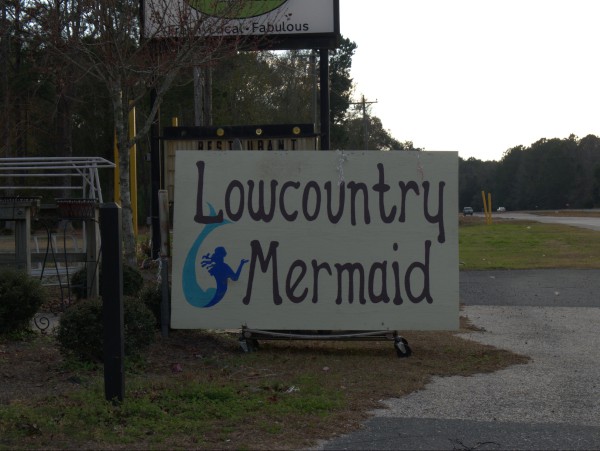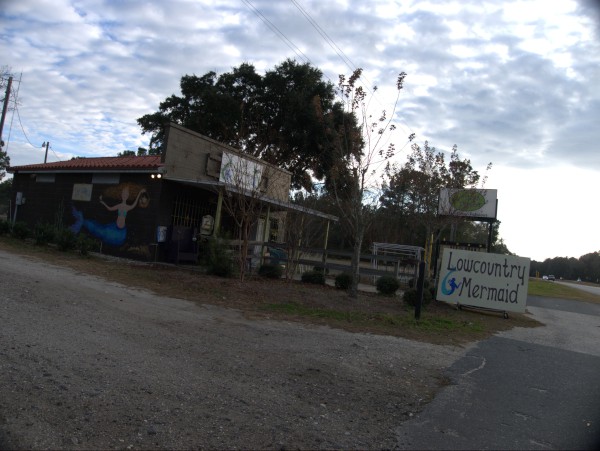 I wondered at this little place when I drove by in early 2012. Apparently it was part of replacing three different former operations on the same property
The Kickin' Horse stayed empty for a number of years. I always hoped that something fun would pop up there… and now it has. Where the Tackleshop was, there is now The Lowcountry Mermaid (which carries new and used furniture, home accessories, etc.). The small restaurant has been taken over by the Funky Little Kitchen (great burgers!) and I just recently heard that the stages out behind the place have been taken over by Awendaw Sound
The location, on US-17 between Georgetown & Charleston is rather rural, and I wasn't sure that anything as quirky as the shop looked to be could make it there. It appears, unfortunately, that I was right as according to their Facebook page, they closed down sometime soon after 25 April 2012.
Posted at 1:14 am in Uncategorized
Home decor store Madison Hall, in the old Greenbax Redemption Center building, either closed 28 February (as according to their web site, or is in the final days of operation. I suspect the later as when I went by last Saturday (2 March 2014) the Sale sign was still up, and there was no indication the doors had closed for the final time.
Posted at 12:31 am in Uncategorized
Capitol Square is across Sunset Boulevard from the Chicken Plant, and more or less adjacent to the old Dairy Queen.
I don't know much about Decor & More other than it presumably sold decorative home accessories and closed around 2006.