Archive for the 'furnishings' tag
I wasn't aware of Heathcliff's Jewelers in the vista, until commener Justin mentioned that their building was up for sale.
While I was googling them (and not finding much information), I did turn up a photo of the block which appears to have been taken in the 1970s, and is interesting. The copyright is unclear, so I'm not embedding it, but take a look at the building when it was Palmetto Interiors.
(Hat tip to commenter Justin)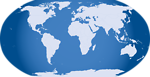 Well, this is probably going to be my last Tuesday Morning closing for a while, unless I end up somewhere I don't usually go. This one was in the Food Lion plaza near Carrabba's of US-17 Business in Murrells Inlet. Like the others featuring here recently, it was caught up in the chain's bankruptcy, and was selling everything down to the fixtures at the end. I don't know for sure, but I expect all of the Tuesday Morning locations in the state are now closed.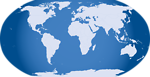 This small furniture & decor store opened here in 2021, moving from Chapin to Meeting Street in West Columbia. Unfortunately with the challenging retail, supply chain and rising restock price environment, they will be closing sometime this summer. From their Facebook, it sounds as though it will not be too long from now though no date is given -- I am going to assume late this month for the post title.
The State has some more details.
(Hat tip to commenter Robin)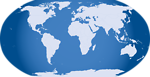 I wrote about a move for this place back in 2010, but now Bohemian Home on Devine Street is closing after nearly 50 years. WLTX has the story (with an interesting historical twist in the second paragraph), which is basically that with rising rents, current business conditions and the onslaught of big box stores, the owners decided keeping on was untenable.
The current plan is to shut down at the end of August, with an auction possible if there is still remaining inventory.
(Hat tip to commenter Deanna)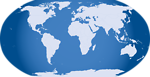 I was driving down the Old Bush River Road section of Bush River Road the other weekend, coming from Lexington into Irmo, and I noticed that Century Glass has moved their Bush River location to the other river road at 4059 Broad River Road. I believe they may still be using this building for non-customer space though as it is still listed in the phonebook, and Google Street View from March 2017 shows the moving sign already up.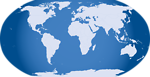 Posted at 1:14 am in Uncategorized
Home decor store Madison Hall, in the old Greenbax Redemption Center building, either closed 28 February (as according to their web site, or is in the final days of operation. I suspect the later as when I went by last Saturday (2 March 2014) the Sale sign was still up, and there was no indication the doors had closed for the final time.