One of the very early closings I did on this site way back in January of 2008 was for this location of Tuesday Morning when it closed in Trenholm Plaza. At the time I called the store concept Big Lots by Martha Stewart, and I stand by that. After they left the Trenholm Plaza location, they did not come back immediately, but when La-Z-Boy closed in 2009, they moved into the current building.
Commenter Andrew sends this CNN link indicating that the whole chain is closing down after a second descent into bankruptcy. The article traces the immediate problem back to lost traction during the closings of 2020, but also indicates that the chain had no Internet strategy.
The final sale has started at his location, and has been going on at least a week, so if you want a bargain, you'd best not wait much longer; their Facebook says everything is 40% off.
(Hat tip to commenter Andrew)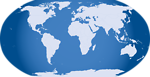 2 Responses to 'Tuesday Morning, 4905 Forest Drive: Spring 2023'
Subscribe to comments with RSS
Leave a Reply