I guess this isn't too surprising given that the other Wild Wing Cafe locations in the area have already closed (one fairly recently), but combined with the recent Buffalo Wild Wings closing on Two Notch, it makes me wonder if this market segment as a whole is in trouble. I have heard that for restaurants to get wings nowdays it is almost a "market price" situation and a recent google review for this place does comment:
The wings here are TINY. Like half the size of a traditional wing. Maybe smaller honestly. It's like they killed the chicken just after it hatched.
I can't comment personally about that as since I don't care for chicken I had never visited the place. Still it's always a shame to see a spot close and folks out of work.
Here's today's Facebook announcement, and here is the still extant web site
(Hat tip to commenter Larry)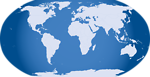 7 Responses to 'Wild Wing Cafe, 729 Lady Street: 16 May 2023'
Subscribe to comments with RSS
Leave a Reply