Archive for the '10136 Two Notch Road' tag
The company has been in trouble for a while, and according to The State announced last September that they would be closing 150 of its 700 stores. This Sparkleberry Square location is one of those, but apparently the Harbison and Garners Ferry locations will stay open, at least for now.
(Hat tip to commenter Andrew)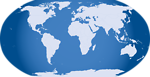 I did not get around to getting pictures of this Sparkleberry Square Firehouse Subs location (sometimes known as Firehouse Subs Spring Valley) until all the signage was down and the building was fenced off. It seems likely to me that it is to be torn down though there are no signs up for whatever is to come.
(Hat tip to commenter Thomas)
UPDATE 28 January 2022 -- The canopy for the forthcoming Kroger gas station is up:
UPDATE 22 February 2022 -- Well the Kroger gas station is up and running. That was pretty quick!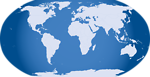 As I mentioned once, I have fond memories of quirky products from childhood visits to the old Pier 1 on Garners Ferry. In recent years, the place has rather fallen off of my radar screen to the extent that I didn't even know that they had had a store in the Sparkleberry area until commenter Andrew mentioned it in regards to the old Dentsville location. The State has a bit of information on the closing -- the main reason given is too many locations for the market.
As you can see from the picture, as of this writing, the storefront is yet another Halloween pop-up store.
(Hat tip to commenter Andrew)
UPDATE 30 June 2020: Update post title ("Pier 1" ==> "Pier 1 Imports") and tags.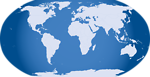 I think the my problem with O'Charley's is that I have never been quite sure what it is. I mean, it's not a fine restaurant, it's not an Italian, Mexican, seafood or hamburger restaurant; it's not homecooking or a diner -- there's a lot of things it isn't but no hook to hang its hat on. In that way, it is rather like Ruby Tuesday (hmm, even the lyric is appropriate..).
That said, I did used to go to O'Charley's from time to time when I was working in Augusta. There was (perhaps still is) one just off the Bobby Jones Expressway in what is Augusta's "Harbison" area. They had a chips & salsa appetizer with in-store-made salsa that was quite good, and the burgers were decent. When this store opened at Columbia Mall and I was in town for the weekend, my sister, father and I would eat Sunday lunch there from time to time. After the store moved to Sparkleberry, I only stopped by once, and found that the chips & salsa appetizer was off the menu, and furthermore, they were out of burgers -- I left without eating anything, and didn't go back.
According to The State the chain closed this store because it was underperforming, and near the end of its lease. If the concept couldn't perform here, or or in Harbison, it's hard to think where it could, although so far the Lexington store is still with us.
The first picture was taken several years ago. I was admiring the way the sign looked at night and stopped to take some pictures, but in the event they didn't turn out well because the lighting made the sign over-exposed and the rest under-exposed, and I didn't want to set up a tripod and try for bracketed exposures for HDR as I would be a highly visible person doing something very questionable looking on a busy road. The rest of the pictures were taken after the closing, although I will need to go back eventually and get out of the car for some closer looks.
(Hat tip to commenter JB)
UPDATE 27 March 2017 -- A few more and closer:
UPDATE 8 October 2019 -- Now a Chipolte & Tropical Smoothie Cafe:
UPDATE 19 August 2022: Add map icon and upate tags.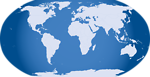 Posted at 11:44 pm in Uncategorized
I noticed the closings signs out yesterday for this Ritz Camera location in Sparkleberry Square by Kroger on Two Notch Road.
I've used Ritz and their predecessor Wolfe off and on over the years. In general they seem to have a friendly and knowledgeable staff with the downside being that you sometimes get behind someone with an involved consultation when you just want to drop off some film. I went by today to take some pictures of the place, and maybe get a spare battery for the closing-cam. I got there too late to shop, but I'm guessing the sale will last another week or so at least.
I was totally unaware that the chain had gone Chapter 11 in February -- This blog post has some of the details and a complete list of Ritz store closings. It appears that the store I normally use, on Beltline by Richland Mall, will not be closing. In fact, the Two Notch store seems to be the only one in Columbia on the list -- We'll see how things develop.
UPDATE 26 March 2014 -- Add tags.
I have written about Circuit City before. In particular, I considered the first and second locations of the Two Notch store here, and the second location of the Harbison store here.
I think the upshot of my thoughts on the chain was that I did not like their first incarnation, which had predatory salesmen (on commission, I assume) and a nosy checkout process (almost as bad as Radio Shack's old checkout process). I liked the business model they adopted with the moves to Harbison and the final Two Notch location a lot better. It was now a "regular" store, and you could get help, but the sales staff would mostly leave you alone until you asked for it.
For some reason, it wasn't enough. I don't understand why the consumer electronics market doesn't have room for a #2 store as well as #1 Best Buy (or number whatever Tweeter) but apparently it doesn't. On the other hand, I don't feel a real loss with Circuit City's demise the way I did with CompUSA's. When Best Buy drove CompUSA under, it was not an adequate replacement. Best Buy simply did not stock the depth of computer parts that CompUSA did. I recall several times needing a part in Columbia, and having either to drive to CompUSA in Augusta or mail order it because no store in Columbia had one. I don't see that as the case with Circuit City as Best Buy pretty well covers their entire stock.
Still it's sad to see anything go under. I'm going to put a break before the bulk of the pictures so the page won't take forever to load if you're not interested, but there are, I think, five different sets there. First is the Harbison store at night just after the closing was announced. (The discounts weren't particularly good that night, though the store was very busy. I heard one employee say to another: We had lots better discounts during the holidays -- where were all these people when it could have helped us?). The second set is daytime shots of the Harbison store on Saturday 7 March 2009 -- the penultimate day of operation. (I went inside and found most items gone, except for racks and racks of USB cables for some reason..). The third set is night shots of the Two Notch store just after bankruptcy was announced. The fourth set is night shots of Two Notch taken, I believe, on 1 March, a week before closing, and the fifth set is exterior and interior shots of the Two Notch store taken today, 8 March 2009 -- the final day of operation.
Actually "operation" is stretching it -- all merchandise was gone, and they were selling off the store fixtures only by that point. I wouldn't have minded having a "media cabinet", but I have no place for it, and it was till a bit pricey for my liking.
Oh well, hopefully H. H. Gregg and Wal Mart will continue to keep Best Buy on its toes because as of today, Circuit City is unplugged.