As I mentioned once, I have fond memories of quirky products from childhood visits to the old Pier 1 on Garners Ferry. In recent years, the place has rather fallen off of my radar screen to the extent that I didn't even know that they had had a store in the Sparkleberry area until commenter Andrew mentioned it in regards to the old Dentsville location. The State has a bit of information on the closing -- the main reason given is too many locations for the market.
As you can see from the picture, as of this writing, the storefront is yet another Halloween pop-up store.
(Hat tip to commenter Andrew)
UPDATE 30 June 2020: Update post title ("Pier 1" ==> "Pier 1 Imports") and tags.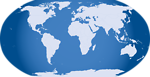 Leave a Reply