Archive for August, 2014
Well, I was going to wait until I got over to the area again to get some pictures of the abandoned old location, and the new location in operation, but that didn't happen this weekend, and there's been a lot of Taco Cid talk here lately, so I'll go ahead with what I've got.
Longtime local Mexican fast-food restaurant Taco Cid has moved from their Cayce location near Piggy Park and out to Airport Tec Plaza at 3313 Platt Springs Road.
They have moved into the old Marino's Bistro location and are now open, though they have not yet replaced the Marino's marquee.
(Hat tip to commenter Mike)
UPDATE 21 August 2014 -- Here is the Charleston Highway location after closure:
UPDATE 10 March 2017 -- As mentioned by commenter Andrew, this building is going to pot:
UPDATE 30 August 2022: Well, color me surprised. I thought the Charleston Highway Taco Cid building was beyond salvage, but somebody has managed it, and it is now open as Perry's Gourmet Flaming Grilled Chicken!
(Also updating tags and adding map icon).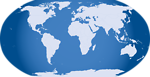 As usual, when I'm trying to shoot against the sun, the results aren't pretty, but this Piggly Wiggly on the Charleston Highway near the I-77/I-26 interchange is on the way out -- in fact, it may actually be closed at this point.
When I took these shots on 3 August 2014, the store was mostly still in full operation. There were a few signs that they were trying to sell off the whole stock, but really, if you had gone for most any normal grocery item, you would have found it and the discounts were pretty modest (I believe most signs said 20%, but only to Pig cardmembers).
With this closure, I'm not quite sure where the nearest replacement store is. There's an IGA in Gaston, but the Reid's which would have been the nearest store in the other direction recently closed as well.
Of course, the new State Farmers' Market is quite nearby for adventurous souls.
UPDATE 21 August 2014 -- The place is now closed:
UPDATE 14 December 2021 -- After seven years, this store is still vacant:
Also adding a map icon.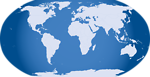 Posted at 12:29 am in Uncategorized
What A Field Day For The Heat
If you're the Beach Boys 50th Anniversary Reunion Tour with Brian Wilson to keep Mike Love in check, Mike Love to keep Brian Wilson on an even keel and the second most important catalog in rock history, you can open with the howitzers, drop back to hand grenades and finish with tactical nukes. Otherwise, you'd probably best stick with the standard rock act strategy of opening with small arms, dropping back to firecrackers and closing with the big guns -- which Crosby, Stills & Nash more or less did at the Township on Wednesday night.
The trio kicked the show off with "Carry On", and the signature tight (detractors say "painful") harmonies were spot on in a pretty decent sound mix:
They then moved fairly quickly to "Marakesh Express"
and "Just A Song Before I Go"
Inasmuch as there was a front man for the group, David Crosby took the role. He alluded briefly to his famously self destructive ways back in the day, and did most of the commentary and introductions. He seemed a bit froggy when speaking, but nailed all of his leads, sometimes with vocals of surprising power. Stephen Stills was vocally in worse shape. I don't know if it was due to being 69 years old, or if he just blew out his voice over the course of the tour, but it was very noticable on his solo leads -- not enough to spoil the enjoyment, but definitely there. Somehow his harmonies were still pure though. Graham Nash was the most retiring presence on stage, and didn't seem to have a lot to say.
During the "firecracker" portion of the show, CSN did several new tunes, both as a group and as three solo artists. I thought the best of these was a lament for the Tibetian monks who have set themselves on fire protesting Chinese rule of that mountain land.
The way they approached the solo and new material was a bit odd as often the two who were not involved with a song would leave the stage. It was certainly a reminder that CSN is as much three people showing up together as it is an organic group. While it gave each man a time to shine, I would have preferred the solo songs to be presented in group arrangements as was done very effectively with Still's famous ode to carnal convenience:
And with the exploration of Stills's previous membership in Buffalo Springfield:
The show closed with a meditation on education:
Big guns conspicuously silent: "Suite: Judy Blue Eyes", "Ohio", "Woodstock" and Neil Young.
Certainly a great show.
(Would have posted this last night, but was having a terrible time getting the video uploaded. I will swap out the low-res for high when I finally get it transferred).
"Rolls or cornbread?"
I snapped these two pictures driving by Lizard's Thicket on Beltline; perhaps I can get some better later. At any rate, the chain is renovating this old Shoney's building, and it will be closed until that is done.
I believe the nearest other Liz is the one on Forest Drive, also in a former Shoney's.
UPDATE 9 April 2019 -- I don't have a picture, but this location has been open again for a good while.
UPDATE 24 July 2020 -- Closed again, due to COVID-19 staffing problems as is the Airport Boulevard location:
UPDATE 10 February 2021 -- Open again, again:
UPDATE 31 January 2022: As mentioned in the comments, closed again for staffing issues.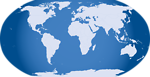 Posted at 11:12 pm in Uncategorized
Commenter MikeJ points out that The Pour House in Five Points has been closed since June, though it is scheduled to re-open soon.
I suppose it's been The Pour House for quite a while now, but to me this spot will always be Frank's Hotdogs.
(Hat tip to commenter MikeJ)
Midlands Shopping Center started out as a virtual twin and sister site to Trenholm Plaza, anchored by two groceries, a five and dime and a post office. Over the years, however, it has failed to thrive and has largely moved beyond retail. With the recent demolition of the old A & P building, I thought perhaps somebody had a plan for the place, but I see today that it is all up for sale.
I have had my eye on this location of Carolina Wings & Rib House because the chain has been cutting its Columbia operations to the bone, and I figured this peripheral coastal location wouldn't last much longer. In fact, the place was open for the Memorial Day weekend, but by the time I went by again in late July it had apparently (from the state of things inside) just closed.
This location was in Litchfield Beach, in an outparcel of what was the Litchfield Piggly Wiggly shopping center (but which is now the Bi-Lo shopping center. Although I suspect that the general troubles for the chain were the biggest problem for this location, I also note that it is not visible from US-17 which can't have helped either.
UPDATE 20 April 2020: Add tags and map icon.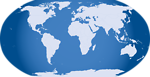 Posted at 12:15 am in Uncategorized
Utopia in the old Doc's Gumbo Grille location on Rosewood has moved to 4330 Fort Jackson Boulevard, the old Pizza King location across from LaBrasca's.
According to their Kickstarter for moving info, they lost their lease here, which suggests that something new will be going in fairly quickly. The place has seen something of a revolving door set of restaurants since long term tenant Keg O'Nails moved out.
(Hat tip to commenter Travis)
Update 11 August 2014 -- Here is the new location:
Posted at 12:12 am in Uncategorized
Commenter Justin pointed out this old style, stepped facade roof, grocery on Gregg Street just down the hill from Gervais. I believe I have rendered the names correctly -- Gregg Street Groceries obviously came after, and overwrote, M. H. Baxley's Groceries. This sort of neighboorhood grocery used to be pretty common, but has now been mostly replaced with convenience stores on the one hand and supermarkets on the other. Now, the Five Points Food Lion is very convenient to this location by car, but back in the day, it would have been a long walk to Eden's.
(Hat tip to commenter Justin)
Posted at 10:59 pm in Uncategorized
This Toyota Tercel station wagon was the only car we ever bought from Toyota Center. Usually we dealt with Dick Dyer since they were a lot closer, but for whatever reason, Toyota Center had the car we wanted at the time we needed it (even then, 5-speeds were getting harder to come by). The car (which we called The Leatherneck based on a title in the detailing) was a bit of a dog, as Toyota never should have put an engine that small in a body that big, but that wasn't Toyota Center's fault, and as I recall they were fine.
This summer they pulled up stakes for both their new and used operations from their longtime Airport Boulevard location, and relocated to US-378/Sunset Boulevard near I-26. I have not yet seen the new location, but judging from nearby billboards they have also changed their name as part of the move.
On Airport Boulevard, the "new" car center was on the west side of the street at 1640 and the "used" car center was on the east at 1645.