I have had my eye on this location of Carolina Wings & Rib House because the chain has been cutting its Columbia operations to the bone, and I figured this peripheral coastal location wouldn't last much longer. In fact, the place was open for the Memorial Day weekend, but by the time I went by again in late July it had apparently (from the state of things inside) just closed.
This location was in Litchfield Beach, in an outparcel of what was the Litchfield Piggly Wiggly shopping center (but which is now the Bi-Lo shopping center. Although I suspect that the general troubles for the chain were the biggest problem for this location, I also note that it is not visible from US-17 which can't have helped either.
UPDATE 20 April 2020: Add tags and map icon.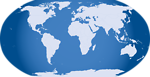 Leave a Reply